Inside Modular: The Podcast of Commercial Modular Construction
Inside Modular is the official podcast of the Modular Building Institute. Each episode delves into the world of commercial modular construction with news and trends, interviews with key industry players, modular construction case studies, and updates from MBI.
Listen now by selecting an episode below or find Inside Modular on your favorite podcast-streaming platform.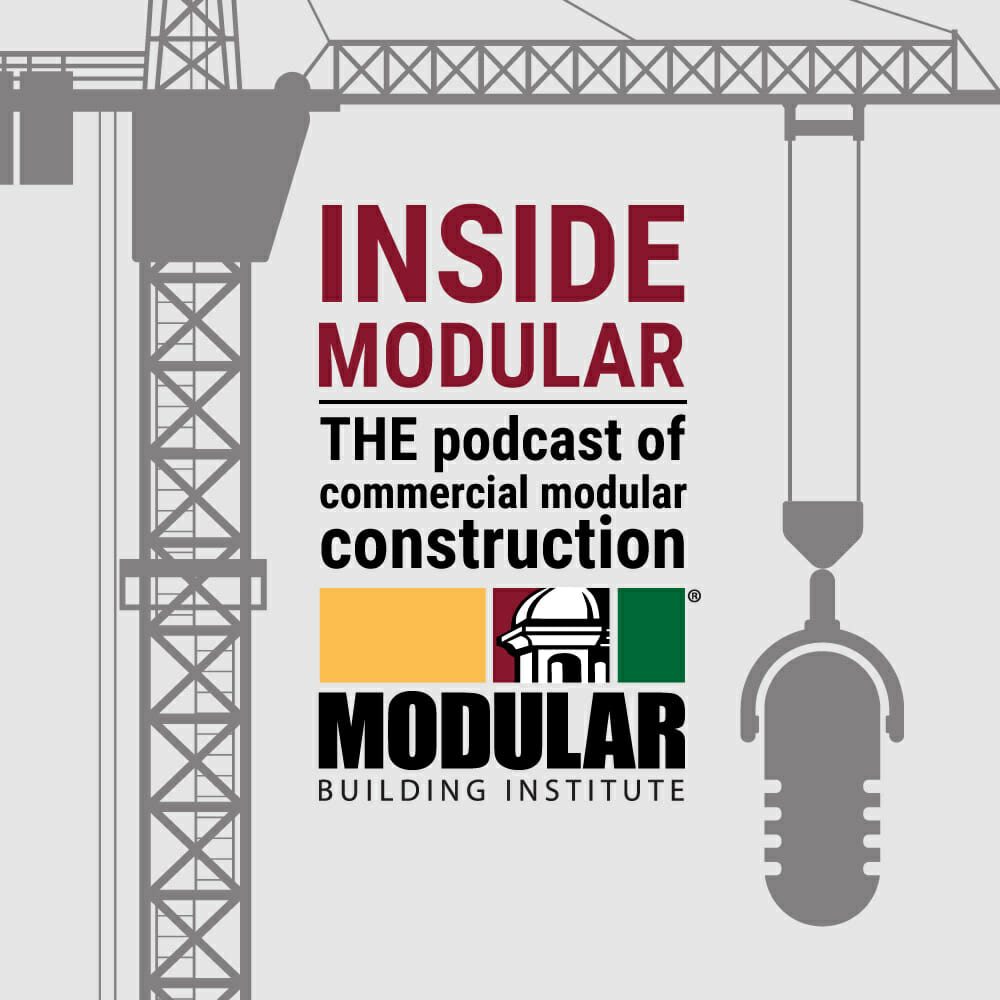 Episode 43: Getting from Offsite to Onsite: Inside the Logistics of Modular Construction w/ Stream Logistics
Carson Holmquist, CEO of Stream Logistics, discusses all the factors that go into getting completed modules from the factory to the job site, including the specific dimensions of ideal module sizes and what manufacturers and builders can do to optimize the transportation process.