Inside Modular: The Podcast of Commercial Modular Construction
Inside Modular is the official podcast of the Modular Building Institute. Each episode of Inside Modular delves into the world of commercial modular construction with in-depth interviews and modular construction case studies from companies around the world, plus discussion and previews of key industry events.
From developers to architects to manufacturers and everyone in between, Inside Modular provides relevant insights into the rapidly growing commercial modular construction industry.
Listen now by selecting an episode below or find Inside Modular on your favorite podcast-streaming platform.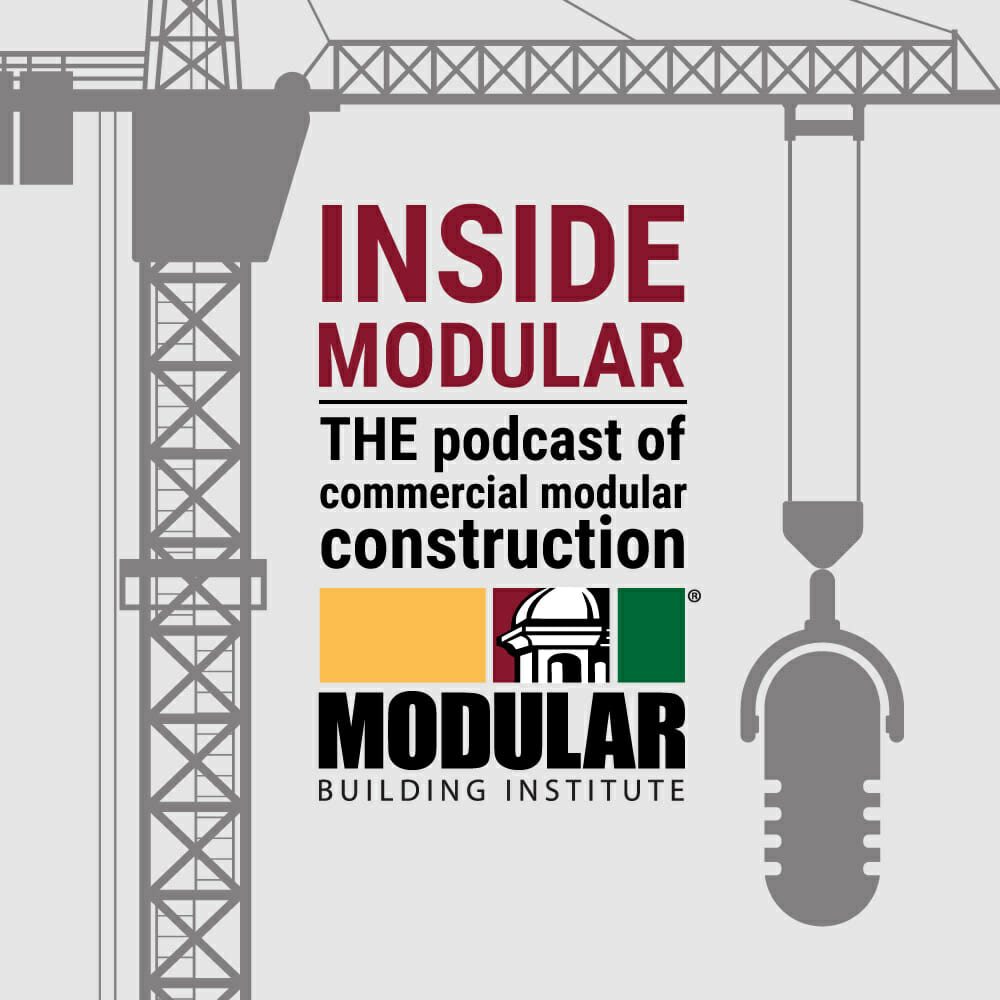 Episode 58: A Future in Fiberglass: New Frontiers for Modular Construction w/ Futuro Houses
Anthony Corpora, CEO at Futuro Houses, joins the podcast to talk about the potential of fiberglass as a modular building material. Anthony also shares the history of Futuro's whimsical-yet-modern UFO House revival and its plans to build upon its success in the marine, camper, and RV industries to offer a variety of fiberglass-formed modular and "tiny" homes around the US.
Become a Guest on Inside Modular
Are you an MBI member with a new modular product, innovative project, or topic of interest? We'd love to feature you on Inside Modular! Submit content* and inquiries to our communications team at communications@modular.org.
*Not all content submitted will be used. MBI reserves the right to choose content.