Inside Modular: The Podcast of Commercial Modular Construction
Inside Modular is the official podcast of the Modular Building Institute. Each episode of Inside Modular delves into the world of commercial modular construction with in-depth interviews and modular construction case studies from companies around the world, plus discussion and previews of key industry events.
From developers to architects to manufacturers and everyone in between, Inside Modular provides relevant insights into the rapidly growing commercial modular construction industry.
Listen now by selecting an episode below or find Inside Modular on your favorite podcast-streaming platform.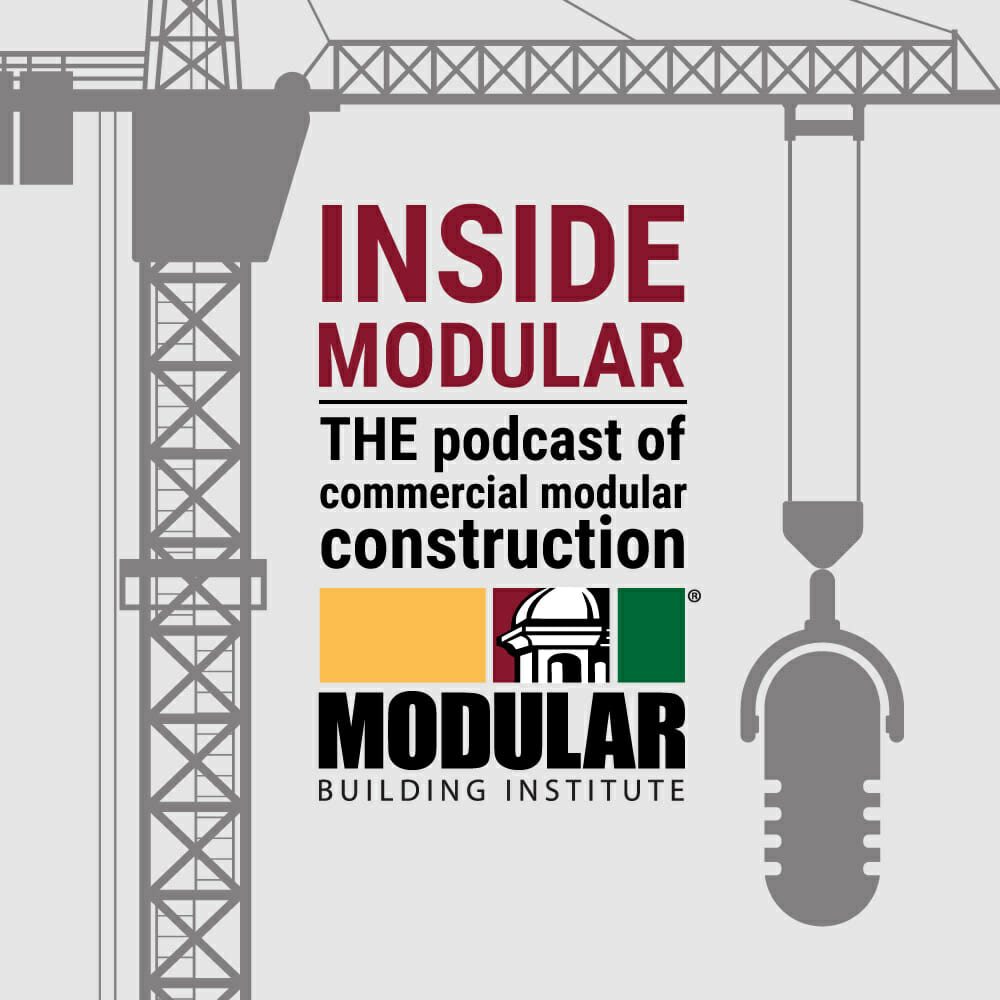 Episode 54: Modular Design & Development 101: How to Start a Modular Building Project w/ LAI Design Group
Ken Puncerelli, CEO of Denver-based LAI Design Group, discusses his experience with modular building design and development and offers helpful tips and advice for both young developers and experienced developers who aren't familiar with the modular construction process.
Ken also talks about his upcoming presentation at MBI's upcoming 2023 World of Modular and shares what attendees can expect.