Inside Modular: The Podcast of Commercial Modular Construction
Inside Modular is the official podcast of the Modular Building Institute. Each episode delves into the world of commercial modular construction with news and trends, interviews with key industry players, modular construction case studies, and updates from MBI.
Listen now by selecting an episode below or find Inside Modular on your favorite podcast-streaming platform.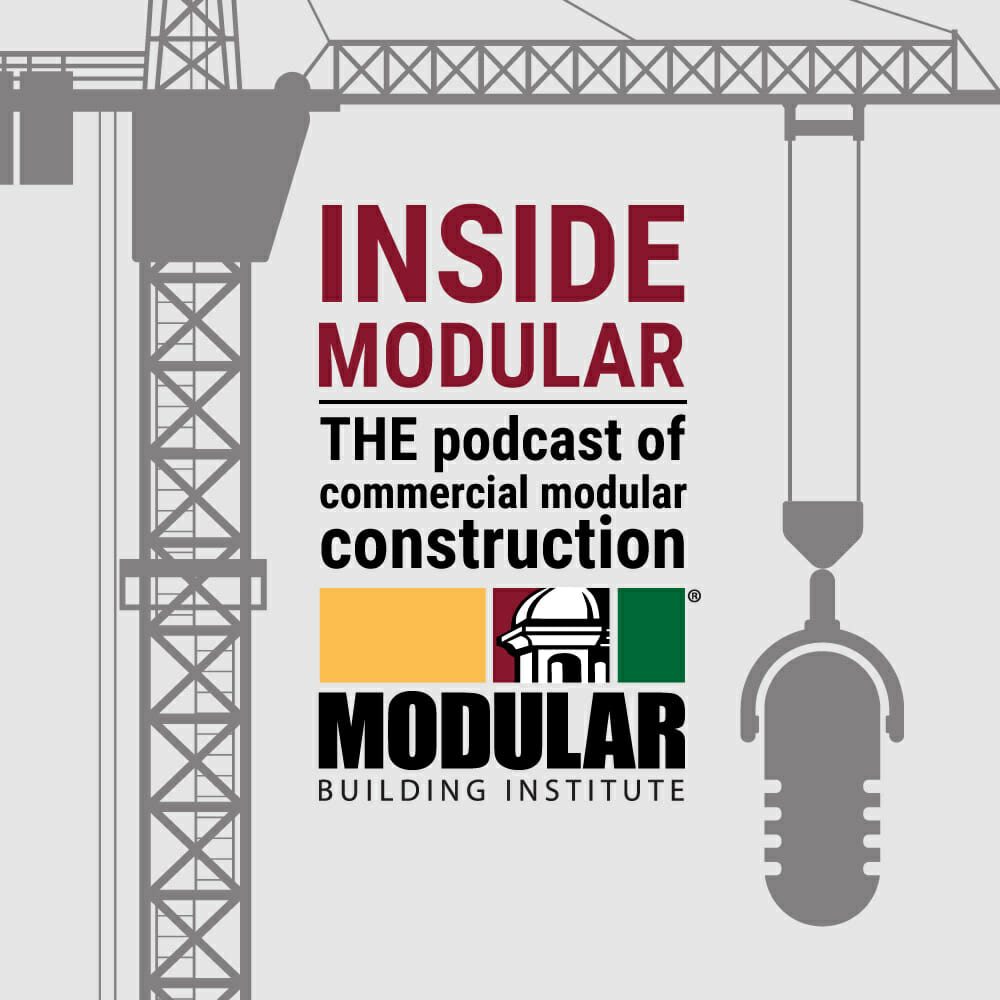 Episode 46: Embracing Steel: How One Manufacturer is Transitioning from Containers to Full Volumetric Modular Construction w/ CRATE Modular
Rich Rozycki, CEO at CRATE Modular, talks about CRATE's recent transition to building with light-gauge steel and how that has affected their factory and building processes. Rich also talks about CRATE's inclusion of "incremental automation," the possibilities and benefits of their approach to automation, and about how new applications of BIM modeling will soon change the way modular buildings are constructed.