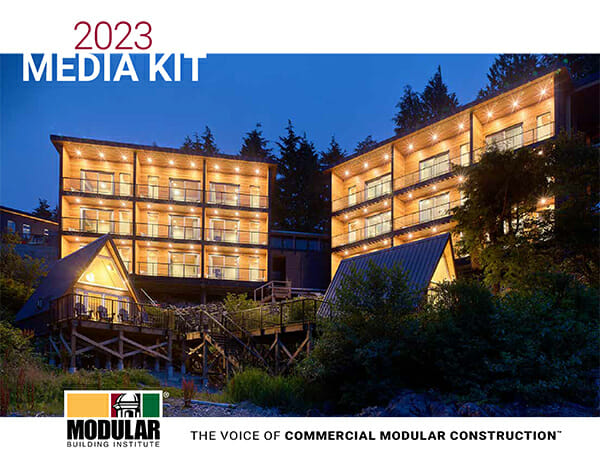 For decades, the Modular Building Institute has provided our member companies and their teams of construction professionals places to network, exchange ideas, learn from experts, discuss issues, display new products and receive well-deserved recognition.
World of Modular, for example, includes dozens of sponsorship opportunities, designed for any budget, suited to any level of exposure, and completely customizable.
The MBI website, modular.org, is the most visited website on commercial modular construction. Well-placed logos and banner ads can drive traffic to your own site.
Opportunities for print ads include the MBI magazine, membership directory, and event brochures.
MBI also produces other physical and digital media, including videos, podcasts, memberships boxes...and many more!
Regardless of which sponsorship or ad you choose, repeat sponsors agree: MBI is committed to helping sponsors and advertisers maximize their advertising budget.