Led by the Modular Building Institute's government affairs director Jon Hannah-Spacagna, MBI's team of government affairs professionals is diverse, experienced, and well-connected on both the state and federal levels.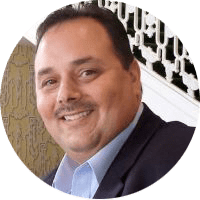 Jon Hannah-Spacagna
MBI Government Affairs Director
Jon has worked for over 22 years in the government affairs arena leading and managing lobbying efforts at the regulatory, state, federal and provincial levels. He joined the MBI team in 2018 and has worked diligently to remove industry barriers and open new opportunities and significant new funding for the modular industry in the United States and Canada. Prior to joining MBI he worked in Corporate Law for a major insurance company.
Jon is a graduate of Concord University and the Sorensen Institute for Political Leadership at the University of Virginia. In 2012 he was awarded with Sorensen's highest achievement, their Expression of Ideals Award for his exemplary work in government affairs in Virginia. He and his family live in Fishersville, Virginia.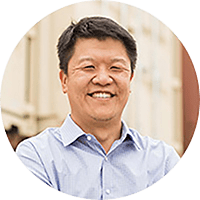 Stephen Shang
CEO, Falcon Structures
MBI Government Affairs
Committee Chair
Stephen Shang is the CEO and co-founder of Falcon Structures, the leading manufacturer of shipping container-based structures. Under Shang's leadership, Falcon Structures has created over a million square feet of safe and quickly deployable container-based structures for virtually every industry seeking a better way to create functional space.
Stephen currently serves as a member of the Texas Industrialized Building Code Council and the Modular Building Institute's Board of Directors, where he endeavors to promote safe and sensible building code for shipping container structures and modular building techniques.
Stephen is a graduate of The University of Texas at Austin and the Massachusetts Institute of Technology's Entrepreneurial Masters Program. He and his family live in Austin, Texas.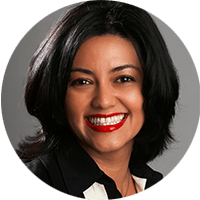 Claudia Granados
Founder, The Carnelian Group
MBI Advocacy Lead for
Housing and Labor
Claudia is a versatile strategist and advocate who brings a powerful combination of policy, political acumen, and labor relations expertise to her work helping clients navigate New York City and State.
With over 15 years of experience in labor, politics, coalition building, community organizing and communications, Claudia is known for her tireless advocacy, commitment to detail, relationship building and professionalism. She also has roots working in advocacy and politics within the Latino Community in New York and across the country.
Claudia is bilingual in Spanish and English and a graduate from the University of California, Los Angeles, with a Bachelor of Arts degree in Communication Studies, specializing in mass media.
MBI's Government Affairs Committee
Chaired by Stephen Shang, CEO of Falcon Structures, MBI also boasts a working committee of dozens of modular industry professionals that meets and advises MBI on existing legislative barriers, emerging issues, and opportunities to expand the adoption of modular and offsite construction.
Roland Brown
Ramtech Building Systems, Inc.
Devin Duvak
Sunbelt Modular, Inc.
Douglas Robinson
WillScot Mobile Mini
Denise Beer
WillScot Mobile Mini
Kevin Walsh
WillScot Mobile Mini
Barbara Bieganski
Black Diamond Group
Michael Bollero, Jr.
Aries Building Systems, LLC
Mike Wilmot
Wilmot Modular Structures, Inc.
Gary Casazza
Gary Allen Modular Homes LLC
Guy Sextro
Pac-Van, Inc.
Ken Mero
Modern Building Systems, Inc.
Ryan McIntosh
Silver Creek Industries
Cadziana Beyer
QAI Laborartories, LTD
Kevin Tsumura
QAI Laboratories Ltd.
Allison Rose
Autodesk, Inc.
Molly Merluzzi
Wayside Trailers
Mark Stephenson
QUBE Projects Inc.
Sean Studzinski
ModularDesign+
John Harding
CertainTeed, LLC
Thomas Cassity
Sevan Multi-Site Solutions, LLC
Dan Costanza
ARDEX Americas
Anthony Gude
R & S Tavares Associates, Inc.
Matt Lindstrum
AIRSYS
Andrew Hubble
Indevco
Sarah Graupmann
Kitchen Corps, Inc. Temporary Kitchen Facilities
William Begley
Sea Box, Inc.
Tauhira Ail
Milwaukee Tool
Landon Boucher
CORE Structure
Yuri Yurianto
Modular Structural Consultants
Updates from Washington State, New York, Michigan, Colorado, Maryland & more.