Elevating Customer Experience
Revolutionizing Inpro's Manufacturing with Innovative Processes and Technology
Ayla Starr works at Inpro Corporation.
With a commitment to customer and employee experience, a dedicated team within Inpro's Commercial Washroom Division embarked on a journey to leverage cutting-edge technology and improved processes starting at the production line.
Inpro's Commercial Washroom Division manufactures shower bases, walls, partitions, seats and more, serving customers all over the world in Elevating Customer Experience industries like healthcare, education, and even modular construction.
As Matt Budnik, the division's Senior Sales Director, simply put it: "Inpro is dedicated to investing in ways that help us hit our customers' deadlines even faster."
And yesterday's unveiling of the latest technology on the manufacturing floor, was a great reminder of the remarkable impact this team's innovation has had on various aspects of the business.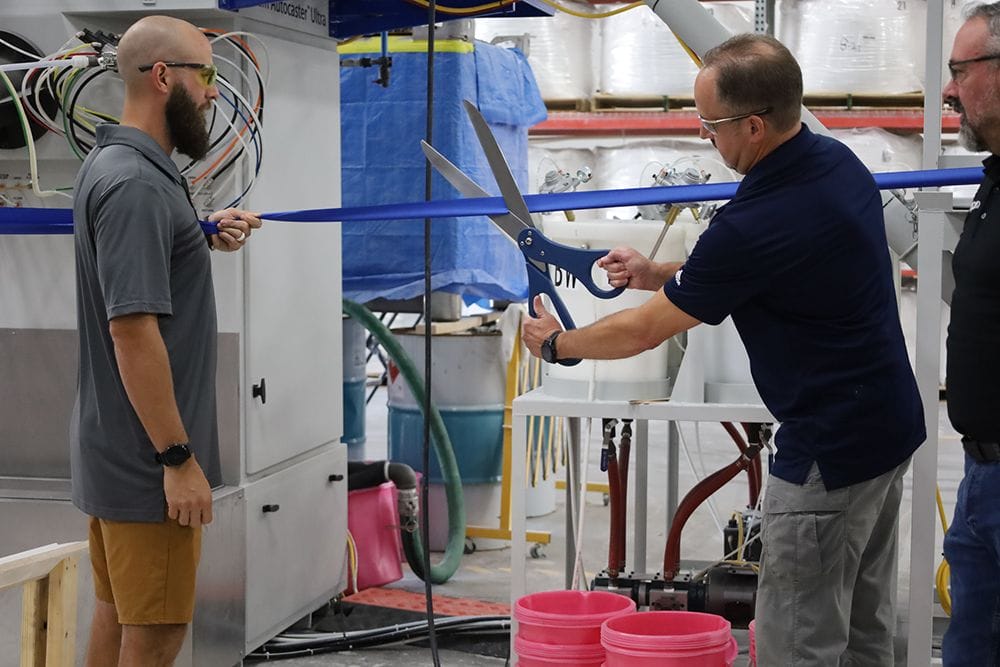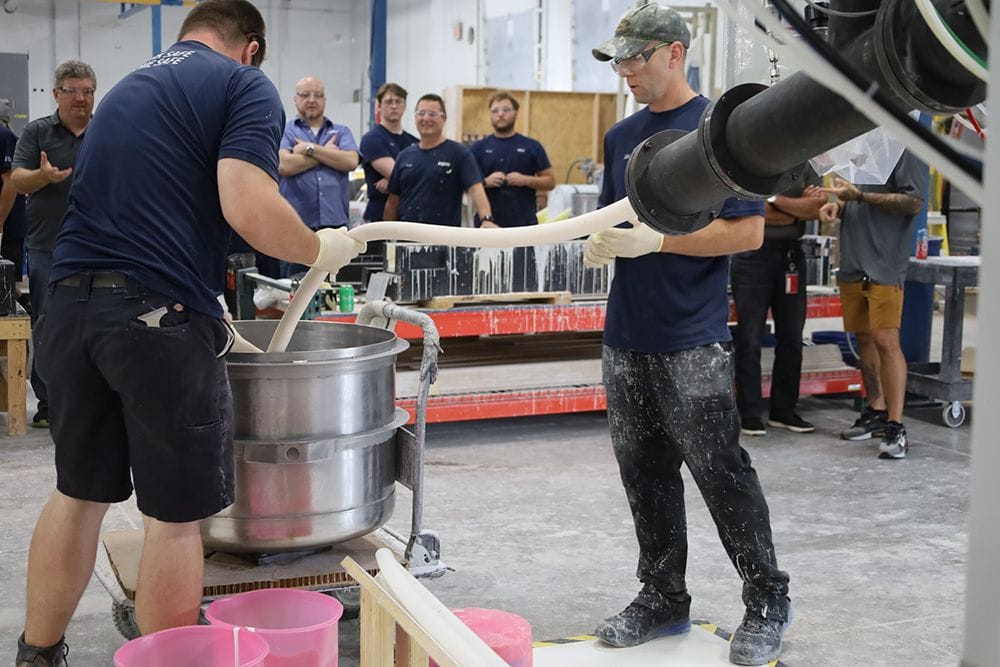 A Collaborative Quest for Improvement
Early last year, the Commercial Washroom Division team embarked on a mission to boost throughput by an impressive 30%. This mission encompassed manufacturing advancement, employee well-being, environmental sustainability, enhanced quality control and amplified capacity.
The team mapped out the manufacturing sector of our washroom's secondary pour area, unveiling existing issues that begged for innovative solutions. Recognizing the need to rethink the layout and incorporate modern equipment, a team of internal operations and support partners joined forces, employing the minds throughout Inpro's various departments.
To achieve their vision, the team turned to utilizing Lean Six Sigma and 3P – Production Preparation Process.
Lean Six Sigma is a process improvement approach that combines Lean Management and Six Sigma. The goal is to improve performance by eliminating waste and defects. Lean Six Sigma uses a team-based approach to systematically remove waste and reduce process variation.
3P is an events-based method for simultaneously developing new products, and the standards and workflows to support them, particularly to elevate product design and/or production.
The scope and "hows" of the project evolved over time, but one aspect remained constant: collaboration.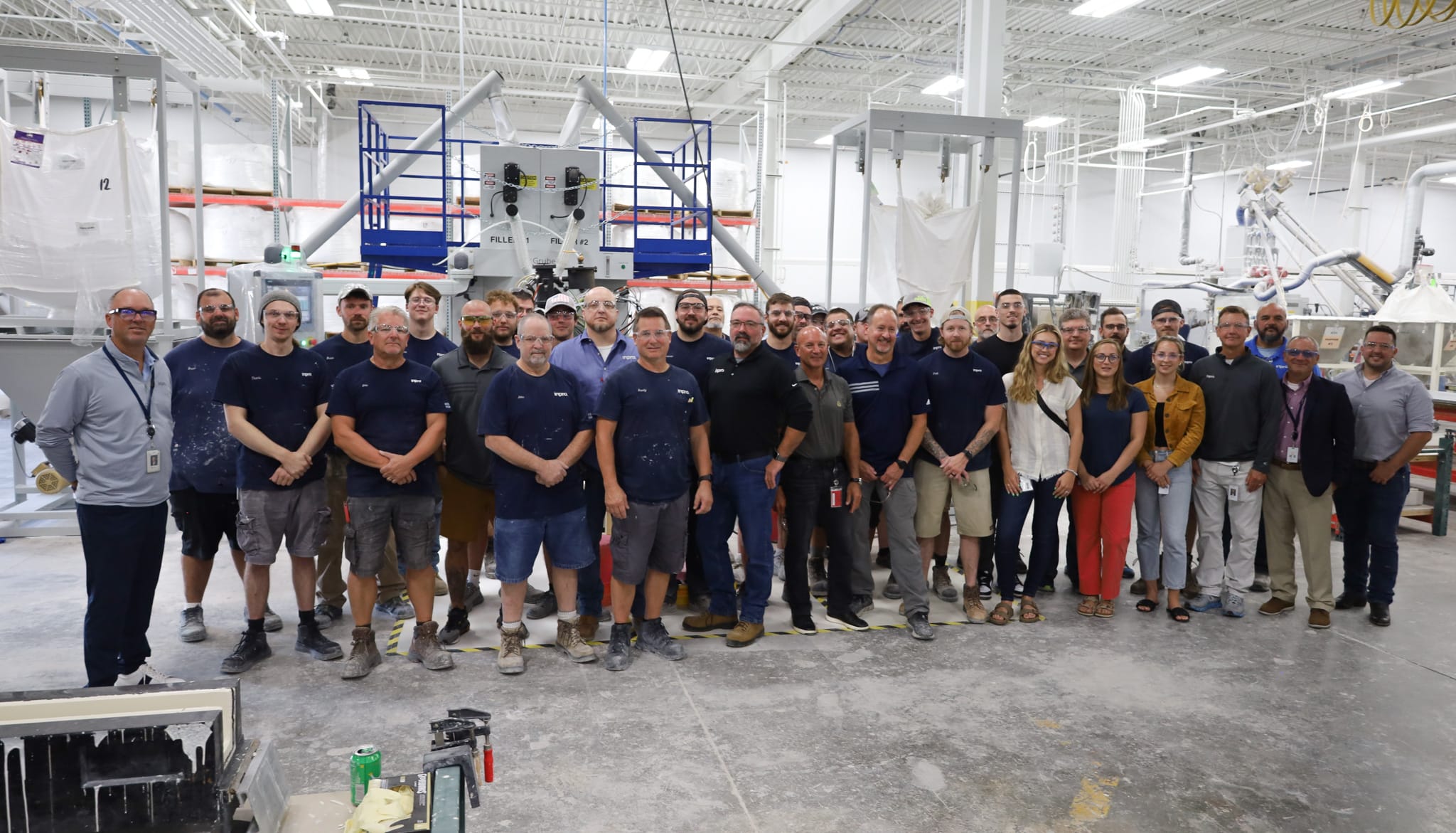 The Driving Force Behind the Transformation
By integrating new technology, the goals of this project aimed to bolster manufacturing capacity and streamline turnaround times. The results did just that.
The ergonomic design of new cranes ensured both efficiency and employee safety.
Upgrading to energy-efficient ovens demonstrated the application of Inpro's commitment to environmental responsibility.
But the integration of technology wasn't merely about efficiency—it was also about quality assurance. The newly adopted processes allowed for meticulous control at every stage, from mixing to pouring and curing. This commitment to precision directly translated to a higher standard of product quality.
Dave Hendrickson, Plant Manager of the Commercial Washroom Division, remarked: "Utilizing the 3P methodology our team came up with a plan to not only meet our current goal of a 30% throughput improvement; but at the minimum allow us to double that throughput. With the input of frontline employees and the support of senior management, we are utilizing automation to allow us to decrease lead times, increase quality, and improve the safety of our partners on the operations floor."
These advancements significantly increased the division's capacity to serve its clients, effectively doubling Inpro's ability to meet our commercial washroom deadlines.
Shipping logistics underwent a strategic repositioning, optimizing for present and future shipping volumes.
Racking systems were strategically installed for efficient storage of raw materials, packaging, and finished products.
Post-cure ovens helped decrease noise, improve energy efficiency, and enhance productivity.
Bridge cranes now spanned a larger area, accommodating simultaneous production of varied base sizes and styles.
And Monday's ribbon-cutting ceremony of the new Autocaster machine was a reminder of the progress that's been made over this last year. The Autocaster removes the laborious task of manually gathering, weighing, and mixing raw materials with technology that allows the machine to perform those tasks according to a strict recipe, controlled by an operator.
The new Autocaster took a process that once consumed 75-90 minutes, streamlining it to a mere 10 minutes.
"Since we began this project a year ago, the scope has changed and changed again somewhat," says Zach Frankowski, Continuous Improvement Manager. "The group at every step has worked together and collaborated each time to ensure they had buy-in from each other. I am so excited for this team and the journey of improvement they are on. This has been an awesome project and we are already working on the next area of opportunity for our Commercial Washrooms division."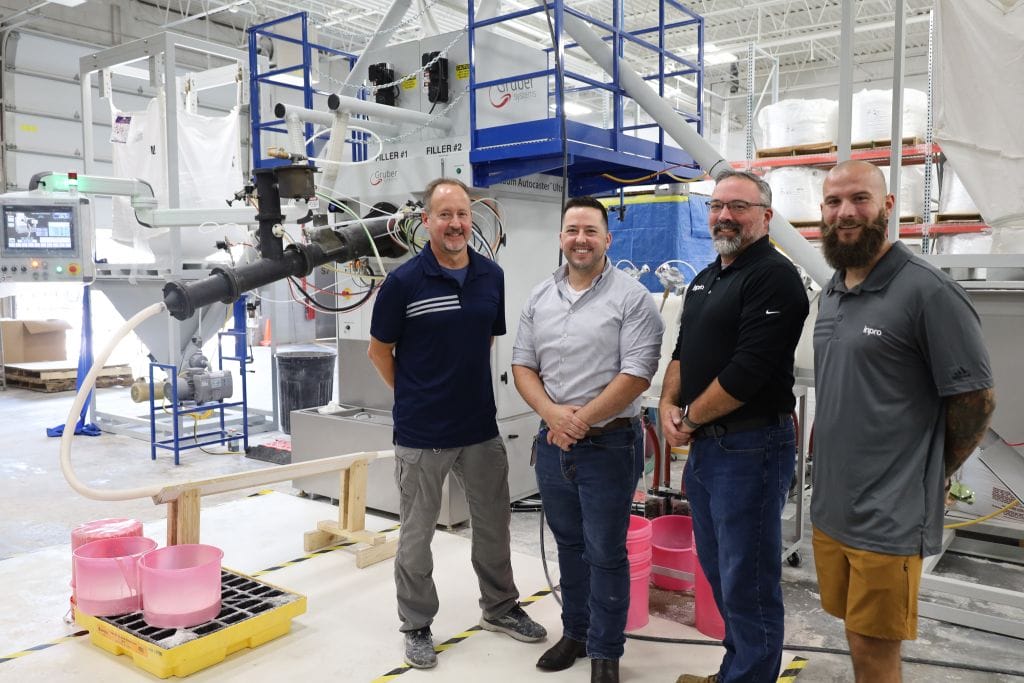 This team's dedication to elevating customer experience through technology and innovative processes is a testament to Inpro's commitment to customer delight. By enhancing manufacturing efficiency, product quality, and overall capacity, the Commercial Washrooms Division has not only met the needs of the facilities and the building professionals that serve them, but has set a new standard for customer-centric manufacturing in the industry.
More from Modular Advantage
For this project, Forta PRO delivered 72 buildings, 144 modules, with 5,200 m2 of gross modular area. With final onsite completion in June 2023, it provides exceptional long-stay accommodation in a stunning and serene environment.