Modular Hotel Room Prototype Shows Global Investors the Speed and Versatility of Modular Building
Forta PRO, a modular building manufacturer in Latvia, recently partnered with Marriott to create a modular hotel room based on their current design, Moxy. The two connected in Copenhagen in 2019, when Marriott expressed an interest in creating a mock-up to show investors the quality available through modular construction techniques. The stand-alone room is currently located in Frankfurt and is available for investors to visit.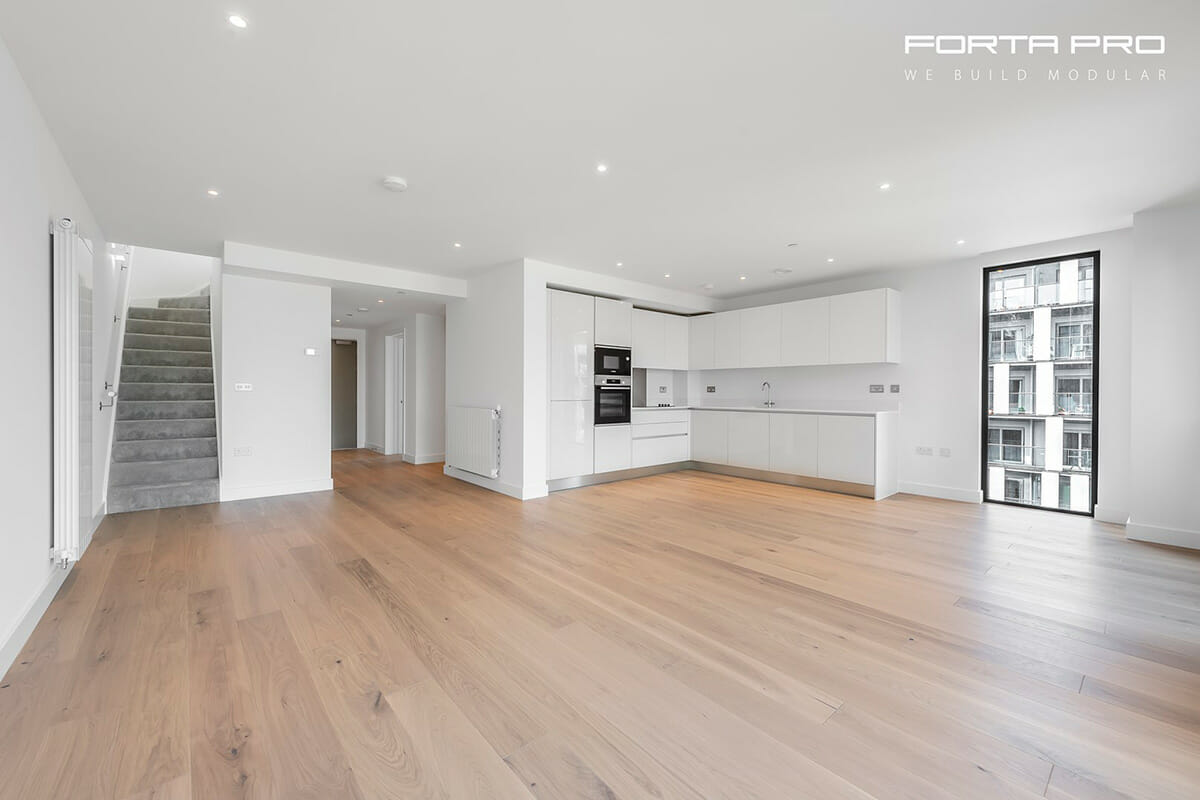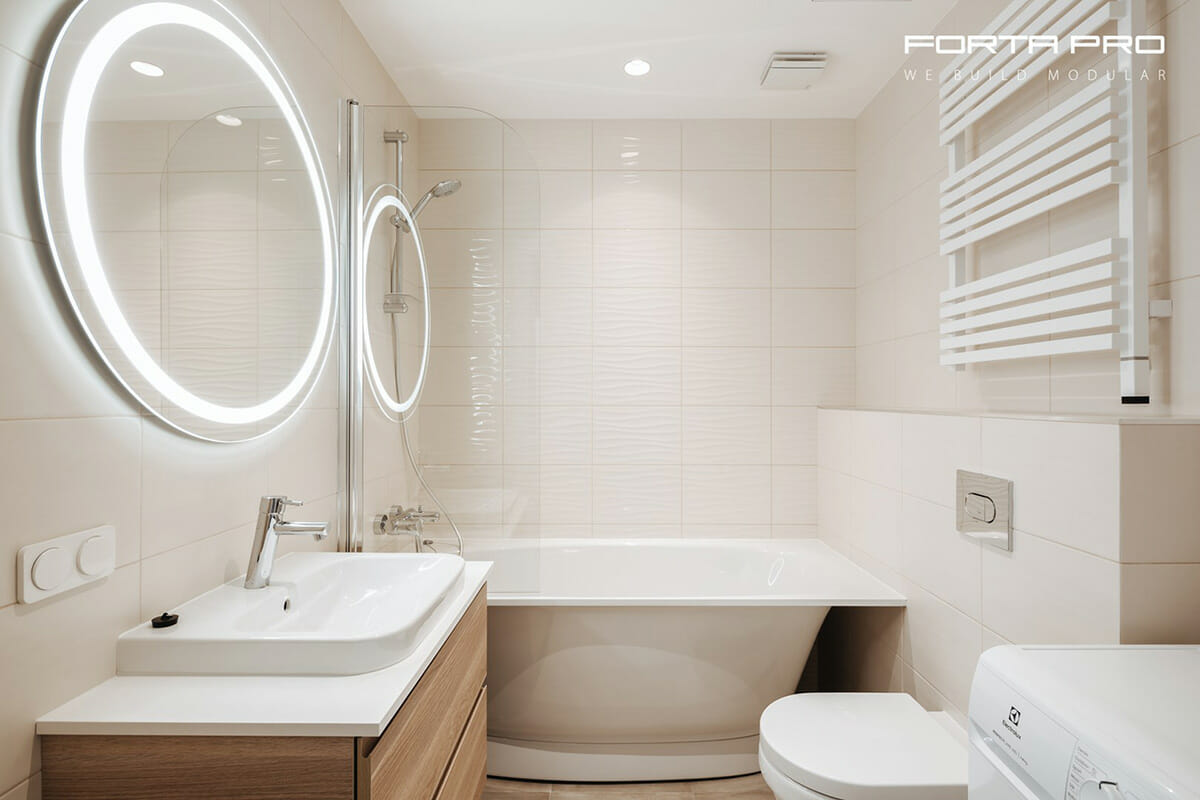 Kristaps Miķelsons, Forta PRO Chief Technology Officer, explained that the design was relatively simple, since Marriott Moxy had a design book for each type of room that listed material specifications, dimensions, and other information. Forta PRO translated those designs into modular drawings, they were approved by Marriott, and then Forta PRO ordered the finish materials from Marriott's suppliers.
According to Miķelsons, the purpose of the prototype was "to dispel people's doubts and show the possibilities of modular construction." Marriott wanted to show investors the improved quality and increased speed available through a modular process. The hope was that investors would be impressed and partner with Marriott on future developments.
The project wasn't without its challenges. Since the company is used to producing modules that are placed inside a building shell, the prototype had to be specially constructed with an exterior that was able to withstand the elements. In addition, there were material shipping delays, as well as the difficulty of delivering the module to its final resting place when a crane couldn't be set on site due to an underground parking structure. The crane had to be parked at a nearby gas station and movements had to be done with surgical precision.
Despite these difficulties, the project seems to have been a success, as the two are currently working together on several potential projects.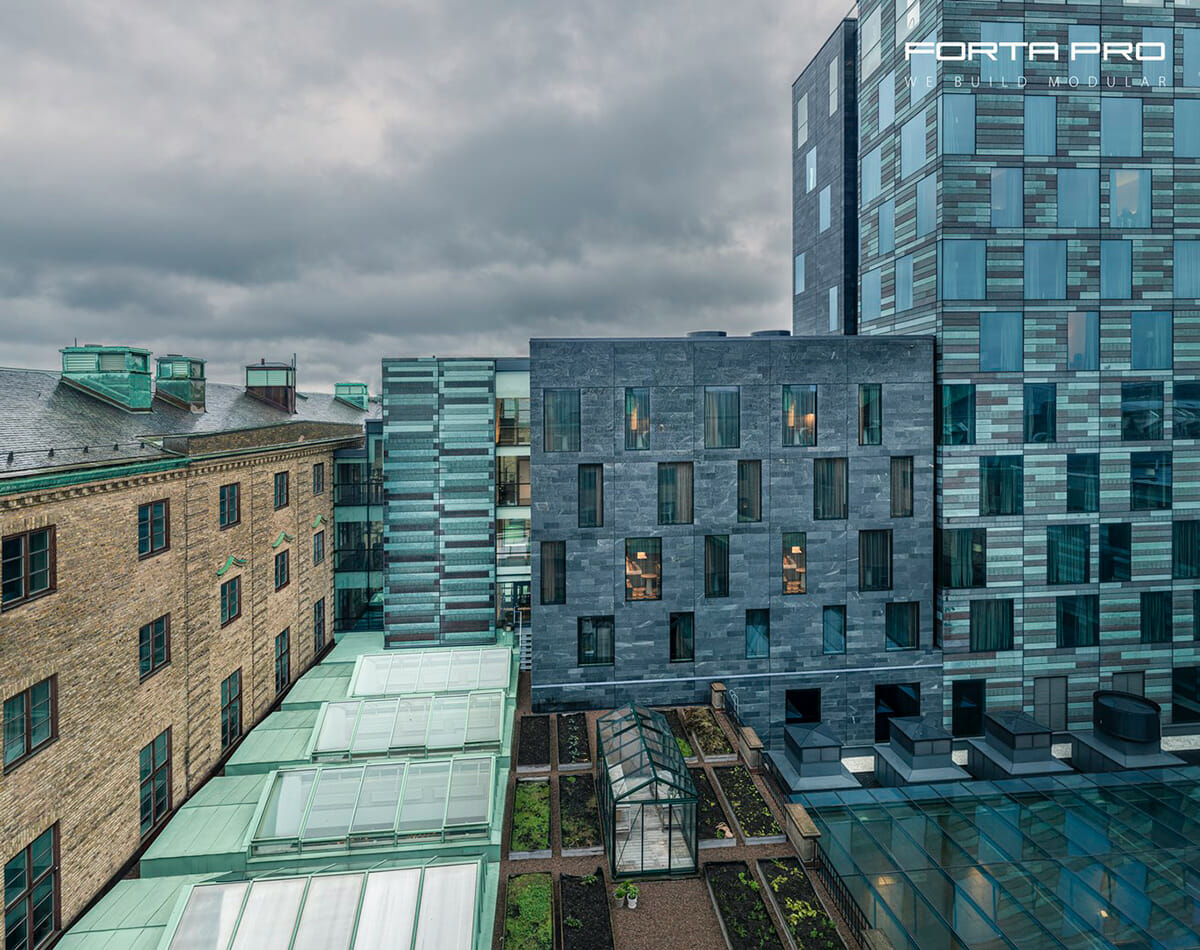 From Then Till Now
Forta PRO began in November 2013 as SIA Forta Medical, as the company was producing high quality modular solutions for medical facilities and equipment. In March 2018, the name was changed to SIA Forta Prefab and the brand Forta PRO began.
Today, the company specializes in multistory multi-family and commercial modular buildings, including medical buildings, hotels, apartments, dormitories, and bathroom PODs. They have two factories, with the main one in Ventspils, Latvia and the other in Jelgava, Latvia, and total output is 120,000 square meters per year. The Ventspils factory runs four production lines with a capacity of up to four modules per day and 75,000 square meters per year. Each module takes about twenty days to build. Their projects are mainly located in the Scandinavian countries, the United Kingdom, Germany, and other countries in northern Europe.
Improvements in Design and Production
The advantage of their design for modular, multistory buildings is the structural strength provided by a rigid steel structure. With this structure, they can construct buildings up to eight floors high without additional reinforcement. Buildings above eight floors require a concrete core.
The modules are bolted together and to the foundation slab. Gypsum board and light steel frames are used for interior walls, and mineral wool is provided for insulation. Their production process boasts at least twenty quality checks to ensure the quality and strength of each module.
Shafts for mechanical, electrical, and plumbing networks are included in the modules and will be connected to those systems on site. Common corridors are left unfinished to allow for easier utility connections. With this setup, many of the module connections can be completed without entering the module rooms.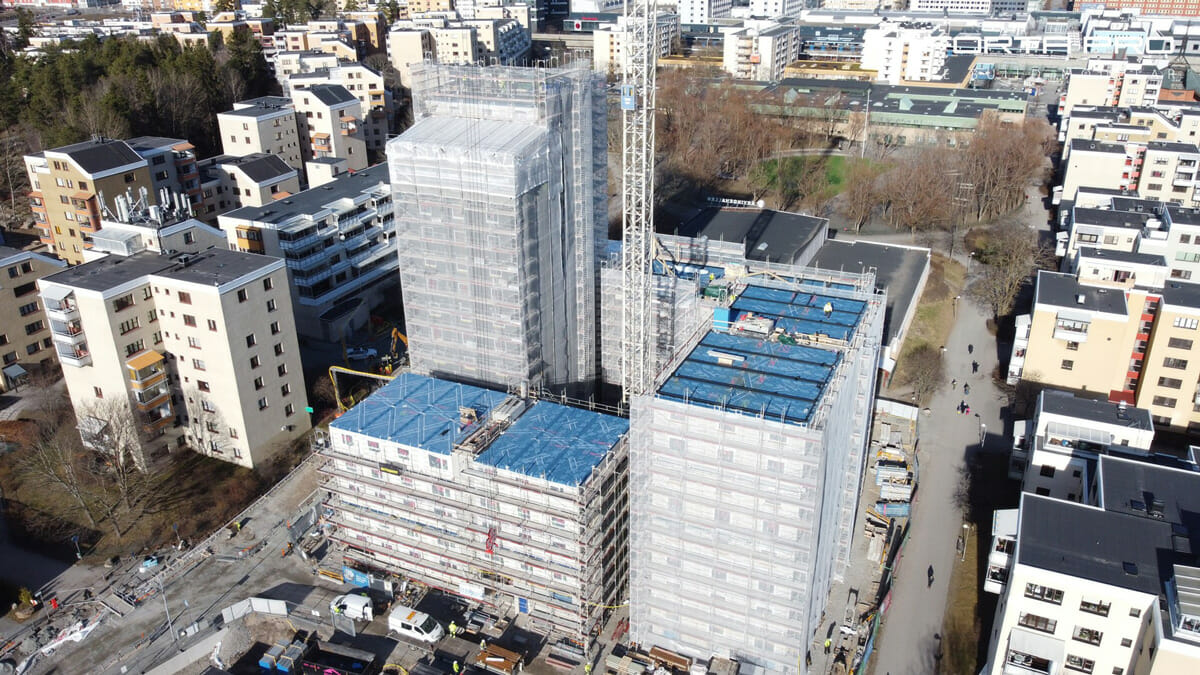 The Benefits of Modular Construction
When speaking about the modular building process, Aviv Brosilovski, who is in charge of business development, emphasizes three main advantages over traditional construction, including reduced project schedules, quality control, and cost savings.
Project schedules are shorter because of the speed gained by repetitive design, which is often found in multi-family housing and hotel projects. Since many of the units are designed in a similar fashion and are repeated several times throughout a project, the design can easily be replicated with the use of modules. In addition, speed is increased because work is ongoing on the modules while the site work is being completed. This ability to schedule work concurrently can save significant time in the project schedule.
As modular construction takes place in controlled factory environments, quality can be tightly monitored and controlled. Production processes can be standardized, and precise machinery, like robots and 3D printers, can help ensure quality across building units, which is particularly important for larger projects.
Sources of cost savings include reduced labor costs due to efficiencies, minimized material waste, and early revenue generation due to faster project completion. These savings often compensate for the initial cost to invest in modular construction methods.
Forta PRO has had to make some changes to their supply chain due to the conflict in Ukraine. They have seen an increase in energy costs and material delays that have affected project scheduling. By sourcing materials from other locations, they have been able to continue to be productive. As many others, they are hopeful for a quick resolution and a return to the relationships with their Ukrainian partners that they've worked with over the years.
A Bright Future
Because of these reasons and many more, Forta PRO expects the modular construction market to continue to grow. Brosilovski believes that improved and automated manufacturing techniques will continue to enhance the precision, quality, and scalability of modular construction. He sees advancements like robotics, 3D printing, and automation leading to more complex and innovative designs. He also tags sustainability as a key driver, as more companies are looking to incorporate energy efficiency features, renewable energy, and eco-friendly materials, which will help push the continuing trend towards greener construction practices and stricter environmental regulations. The versatility of modular projects is another way in which the market may grow. Healthcare, education, hospitality, and infrastructure developments may be the modular projects of the future.
Forta PRO's future continues to lead them into new markets. They have joined forces with Samsung C&T of South Korea to develop plans for expansion in both Latvia and other overseas countries. The goal is to expand the use of modular construction and open and operate modular factories worldwide. They also plan to share the knowledge they've gained with years of modular building experience. The two companies already have a history of working together on many projects, so the partnership is an extension of that relationship.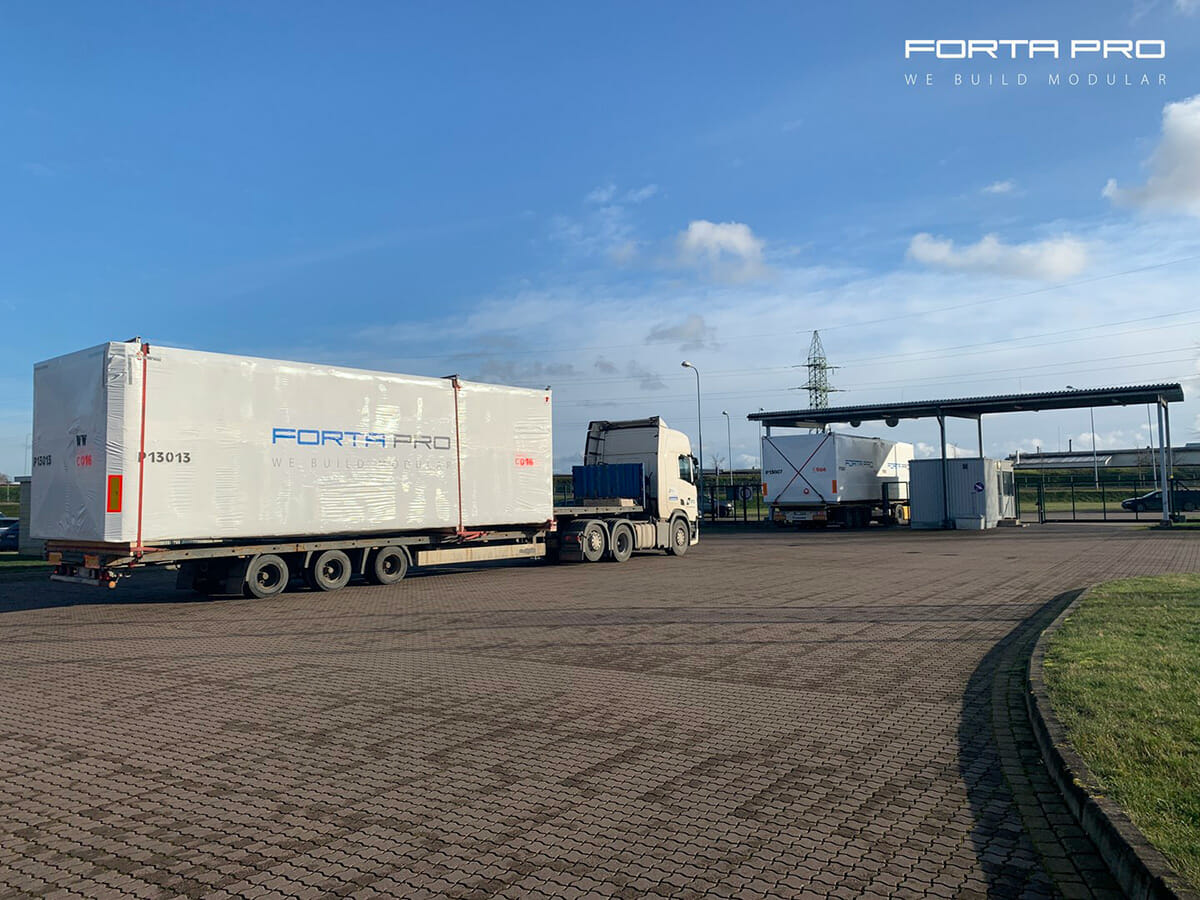 The company has been honored with two nominations as an International Project of the Year finalist in the Offsite Awards 2023 competition. The nominated projects are Hage's Badehotel and Unity Malmö. The Badehotel is a modular hotel constructed in Denmark, while Unity Malmö is a large modular apartment development in Sweden. Forta PRO has previously been recognized with similar awards. In 2020, the Berkeley Homes project, an apartment building in London, won Private Housing Project of the Year. In 2021, Project Jylland, a student housing project in Sweden, won International Offsite Project of the Year. This year's winners will be announced at the Offsite Expo in Coventry, UK on September 19, 2023.
About the Author: Dawn Killough is a freelance construction writer with over 25 years of experience working with construction companies, subcontractors and general contractors. Her published work can be found at dkilloughwriter.com.
More from Modular Advantage
The city of Malmö in southern Sweden is set to welcome a new student housing project Unity Malmö, comprised of 5 building blocks, 450 micro-living apartments, where Forta PRO delivered 269 modules, total of 9,671.9 m2.