A New Off-Site Standard in the Works: Energy Efficiency, Water Conservation and MEP Systems
About the Author: Ryan Colker is the Vice President of Innovation at the International Code Council.
Buildings are the integration of multiple systems including mechanical, electrical and plumbing (MEP) to deliver an expected level of performance. These performance requirements include energy efficiency and water conservation. In the context of off-site construction, these systems can be considered at the level of panelized or volumetric modules. In some cases the off-site construction segment of projects can be solely focused on multi-trade mechanical racking.
Recognizing the value of standards in unlocking some of the benefits and efficiencies inherent in off-site construction, in September 2021 the International Code Council (ICC) and Modular Building Institute (MBI) released two new standards for off-site construction focusing on the design, fabrication and assembly and regulatory compliance for off-site construction in general. ICC/MBI Standard 1200-2021: Standard for Off-Site Construction: Planning, Design, Fabrication and Assembly and ICC/MBI Standard 1205-2021: Standard for Off-Site Construction: Inspection and Regulatory Compliance provide criteria to facilitate off-site construction project compliance with building code requirements and support consistency across jurisdictions on how off-site construction is regulated.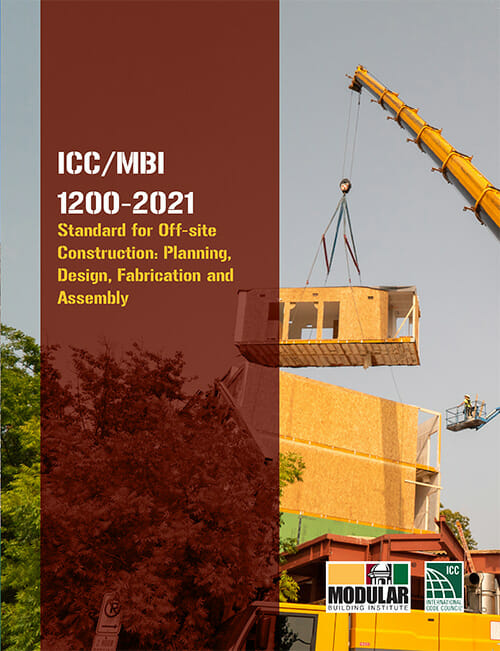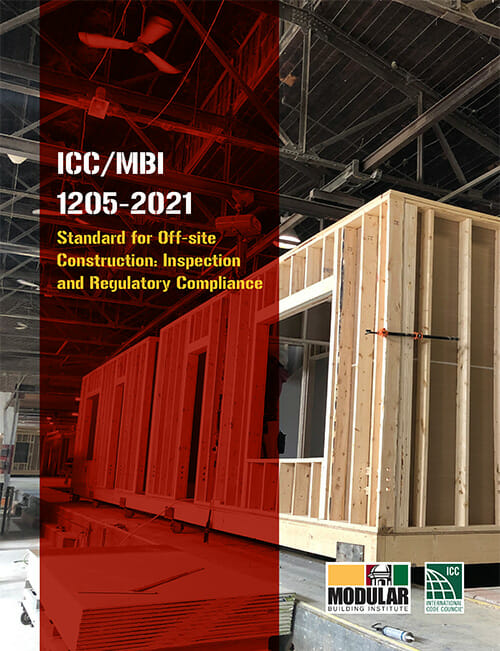 Building off these standards, ICC and MBI recognized needs or opportunities with respect to MEP systems and energy and water conservation in off-site construction. First, the factory environment presents an opportunity to test MEP systems in advance of assembly on-site. Second, the effective interconnection between panels or modules and with the site utilities is essential to achieving the benefits of off-site construction. Third, many off-site manufacturers, general contractors and trade subcontractors are focusing on delivering multi-trade mechanical systems assembled off-site. Finally, the U.S. Department of Energy's National Renewable Energy Laboratory (NREL) has been doing research and testing to see how off-site construction can be leveraged to deliver both enhanced energy efficiency and reduced environmental impacts.
In October 2021, ICC and MBI initiated work on a new standard—Standard 1210: Standard for Mechanical, Electrical, Plumbing Systems, Energy Efficiency and Water Conservation in Off-Site Construction. The standard's development committee is made up of a diversity of interest categories including manufacturers, builders, government regulators, and designers. The committee meets frequently to identify provisions they feel should be covered by the standard. This content will be compiled into a draft document that is then open for public comment. The committee is assisted by working groups which include both committee and non-committee members.
The five current working groups mirror the main content of the standard's scope—mechanical, electrical, plumbing, energy efficiency and water conservation. Anyone interested is encouraged to join the working groups.
To date, the committee has focused on construction documentation for MEP systems; the demonstration of compliance with existing code-related requirements including the International Building Code, International Plumbing Code, International Mechanical Code and the National Electrical Code; the identification, labeling and protection of system interconnections; and the provision of manufacturer installation instruction. With regard to energy conservation measures the continuity of air, vapor and water barriers and exterior insulation are of particular interest. The storage and staging of MEP off-site systems is also considered.
Building Off-Site Knowledge
One of the keys to expanding use of off-site construction is expanding familiarity within the building industry. The International Code Council has taken on the task of developing educational courses on off-site construction, not just for code officials but also for other members of the industry. The ICC Training Center features a specialty catalogue of classes with a specific focus on off-site construction.
The Introduction to Off-Site Construction course aims to demystify the many types of off-site construction from panelized systems like pre-cast concrete panels and structural insulated panel systems (SIPS) and volumetric systems like tiny houses, manufactured housing, pods, shipping containers and modules. With each system, the course includes information on where they are addressed in building codes, standards and other criteria.
Accompanying the release of ICC/MBI Standards 1200 and 1205 for off-site construction, a course introducing these standards and their content was developed. The course Introduction to Standards 1200 and 1205 provides a section-by-section discussion of the content of the standards to support their effective application by manufacturers, designers, code officials and third-party agencies.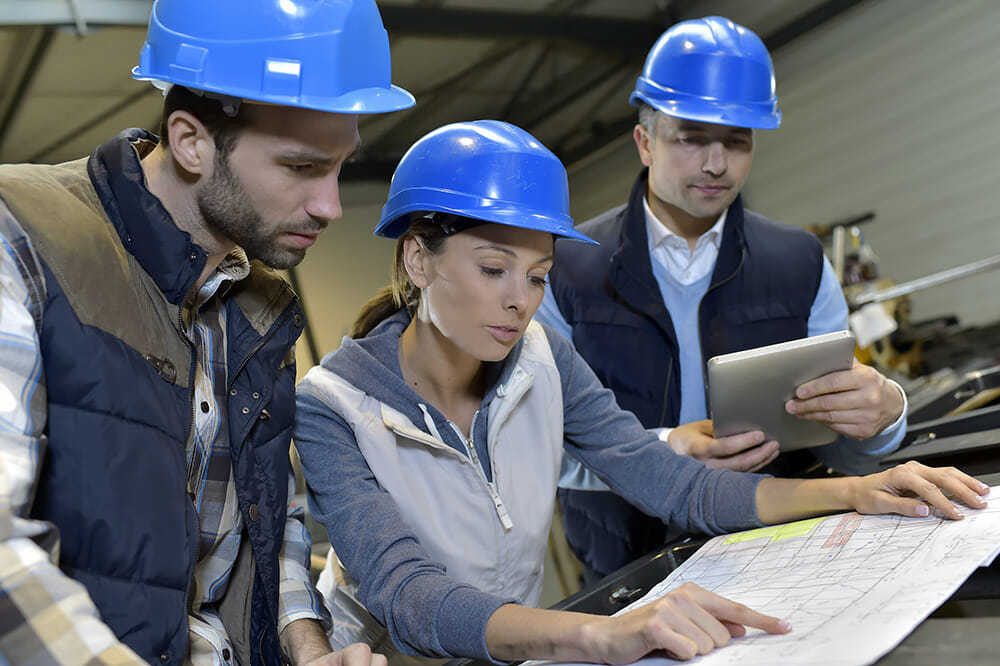 The Code Council and Modular Building Institute are in the process of creating a Credential of Learning Achievement (CLA) based on the introduction courses. By achieving the CLA, based on completing the courses and passing an exam, successful candidates will demonstrate their knowledge of the standards. The CLA is open to anyone, but may be of particular interest to code officials, third party agencies and manufacturers' quality assurance personnel. It will be available by the end of 2022.
Additional courses are in development and will be added to the Training Center as they become available.
More from Modular Advantage
The city of Malmö in southern Sweden is set to welcome a new student housing project Unity Malmö, comprised of 5 building blocks, 450 micro-living apartments, where Forta PRO delivered 269 modules, total of 9,671.9 m2.