Fabricating the Tesla Model S of the Modular Industry
Chris Waters, the Director of Business Development at Z Modular, talked with us about how the Chicago-based company came into being and how it's innovating in the modular construction industry.
Steel manufacturing expertise
Zekelman Industries has been around for over century, and for most of its history it has focused on manufacturing various steel products. Z Modular was inspired by the invention of a specific type of steel connection system — what's now called VectorBloc®. The Zekelman team saw the potential to diversify into modular construction using this connection system, and formed its Z Modular division in 2016.
In addition to steel's non-combustibility, Waters also notes that the material "allows much greater precision than wood, and Z Modular's system has tight tolerances to 1/16th of an inch both vertically and horizontally."
Steel also enables the construction of taller buildings. "Wood frame modular structures can typically go to between four and six stories. Combining modular construction with the conventional construction of a podium, then it's possible to reach seven stories in some cases," Waters says. "With Z Modular's steel system, we can build up to 20+ stories."
A major advantage of the VectorBloc system is that Z Modular can construct steel structures without needing welders to work outdoors on partially-constructed buildings.
"Traditionally, welders go up on scaffolding for skyscrapers, stadiums, arenas, and other large steel-framed structures with blowtorches in their hands. Onsite welding is an enormous expense, and we've taken that out of the equation."
VectorBloc and other technology
"The patented VectorBloc is unique in that it's a vertical tension bolted system. In other words, via the in-plant welding process, the HSS [hollow structural sections] members are attached on all corners and intersections of each module to form a 3D cage or chassis system," Waters explains. The modules are then built out in the plant and transported to the project site.
"With the bolted system, the installation process is quick, effective, and results in secure and precise stacking — no going out of plumb after a few stories — without the need for costly and time-consuming on-site welding."
Zekelman has long experience in steel manufacturing with robotics and automation. They saw the opportunity to apply that know-how and technology to Z Modular's construction processes, and currently 25% to 30% of their in-plant fabrication process uses automation or robotics — a percentage Waters says will continue to grow.
"Z Modular is still in its infancy — young and evolving. Our initial facility was smaller and more manually driven, though it proved to be an excellent R&D [research and development] center for us. It's been 'The Little Engine That Could' and it certainly got us started and continues to operate," Waters says. "But with production advancements being identified, we realized it wouldn't be an ideal space for long-term growth. Now, we have three more modular manufacturing facilities, which are large and equipped with a high level of technology and automation."
Waters says that things that took hours to do manually can now be done in minutes, by using robotics and automation. Other technologies also help to increase efficiency for the company. "The wall in-fill panels are produced using steel stud forming machines, and decking systems are simplified using CNC machines. All of these advancements help to drive speed, efficiencies, and quality to our modular build process — and we're just getting started."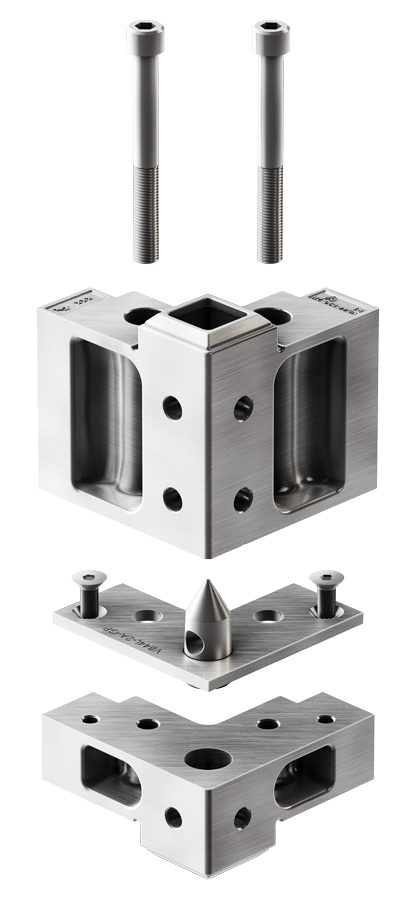 "The patented VectorBloc is unique in that it's a vertical tension bolted system. In other words, via the in-plant welding process, the HSS [hollow structural sections] members are attached on all corners and intersections of each module to form a 3D cage or chassis system."
- Chris Waters, director of business development, Z Modular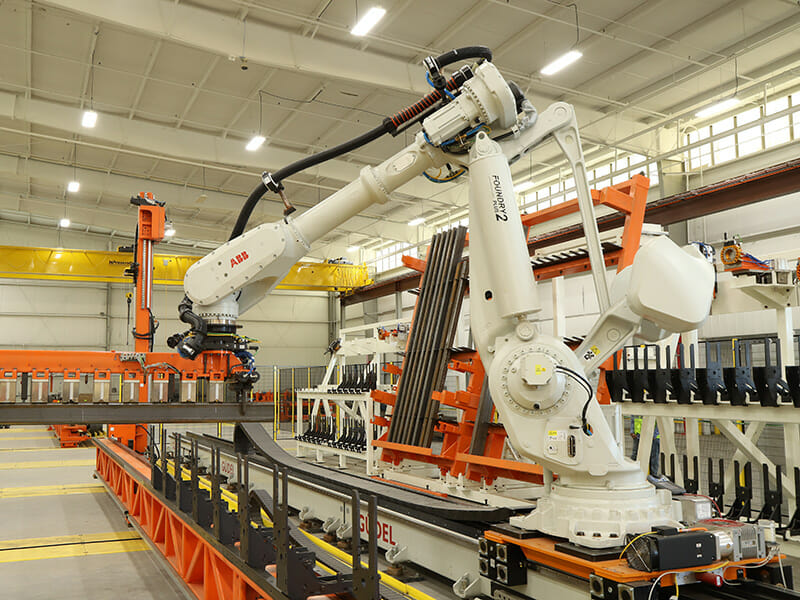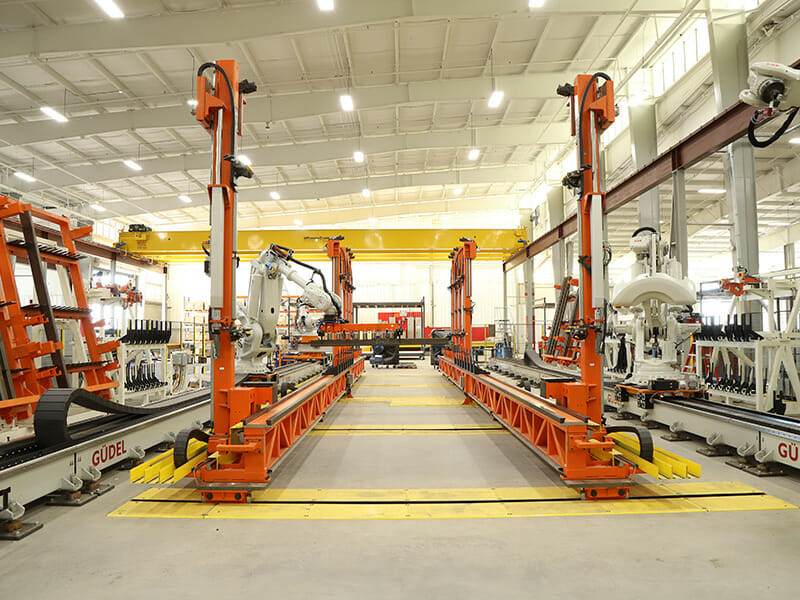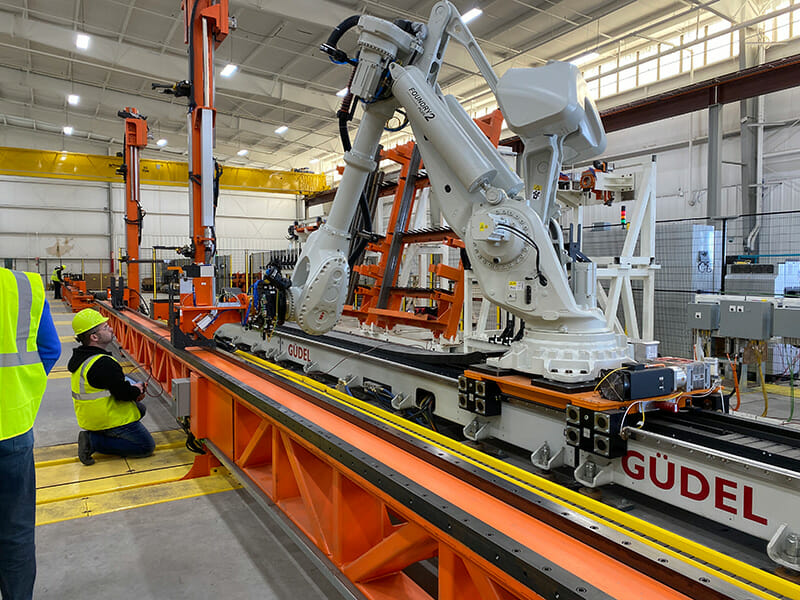 Standardization and the Z Modular Ecosystem
In an effort to make every project as efficient and cost effective as possible, Z Modular takes a 'product line' approach to construction, building consistency and standardization into everything they do. In addition to standardizing individual modules, they've also "developed pre-designed/pre-engineered multifamily unit layouts and further advanced and expanded that to entire building structure layouts."
Although some may worry that this product line approach is limiting, Waters mentions that "although the layouts may be standardized, buildings can have different interior finishes and different exteriors — much like a Tesla Model S that is available in different colors. The benefits of standardization far outweigh the perceived drawbacks of any degree of uniformity."
The company is witnessing the benefits of the product line approach — "removing uncertainty around cost, schedule, labor, quality, and supply chain" — while acting in the role of an integrated self-developer on their own projects. What the company calls its 'ecosystem' involves an integrated process, managing a construction project from beginning to end. "Integrating the off-site and on-site scopes of a modular construction project has traditionally proven to be extremely difficult," Waters explains. "We've taken steps to vertically integrate our development-design-build process. From initial development planning, through design, supply chain, off-site fabrication, on-site installation and construction services, all the way to the certificate of occupancy."
As the company continues to grow and evolve, Waters says, "We may entertain introducing this vertically integrated approach to larger third-party developers."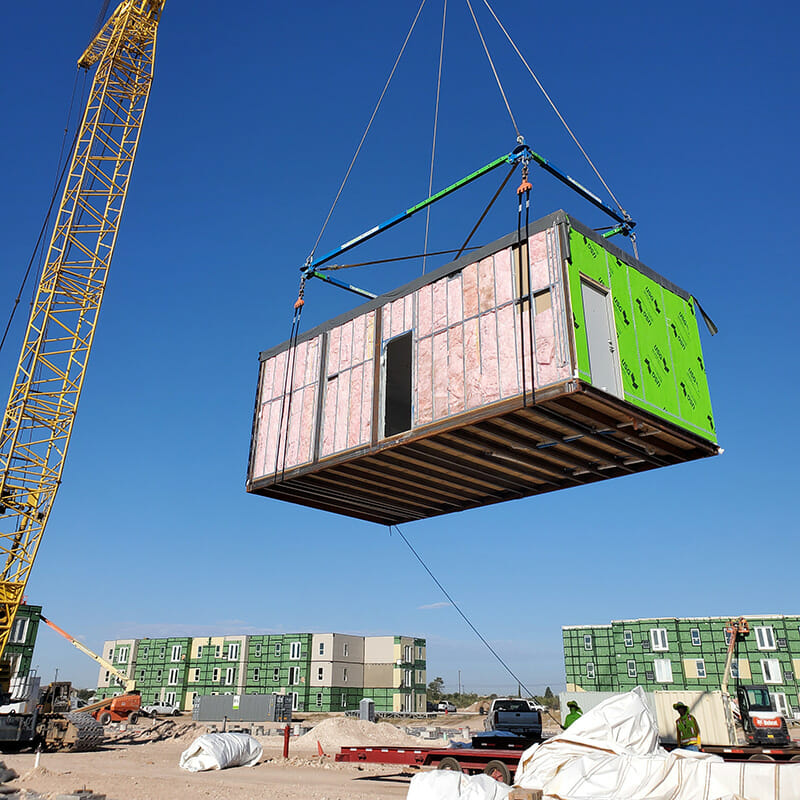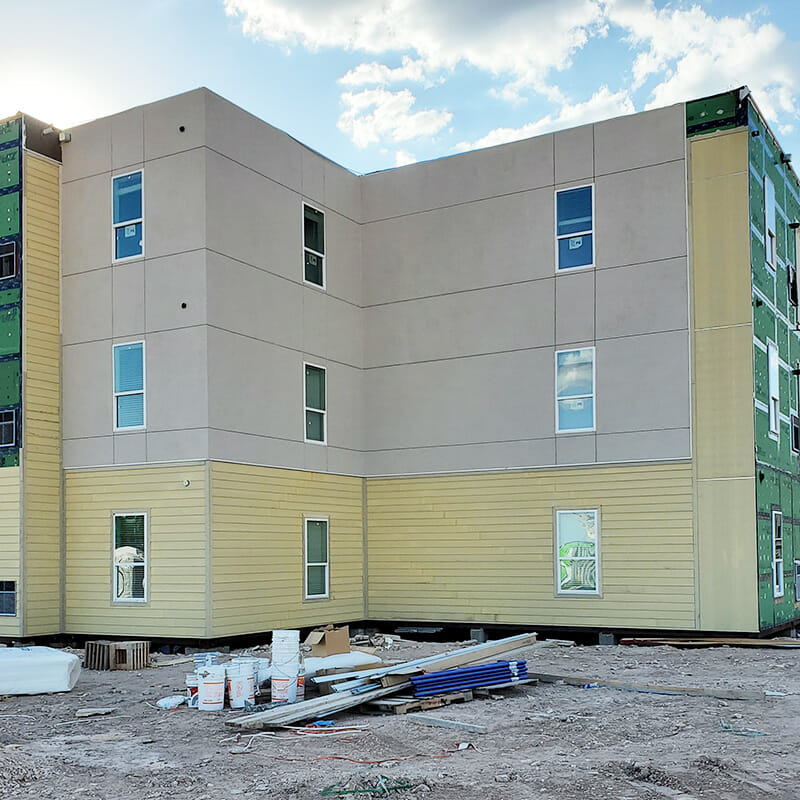 Projects and productivity
Z Modular is currently fabricating and installing 342 apartment units consisting of 684 modules for a nine-building multi-family development in Midland, Texas. They expect the first phase be ready to open early next year. "We're using our product line approach to include the pre-designed/pre-engineered structures and we're also controlling the entire on-site portion of the project." They're also working on a 180-apartment, 268-module complex in Phoenix, Arizona and they're about 25% of the way through the installation process on that project.
"The modular industry is currently about 5% of the construction industry in North America. I think that in the next five to ten years, that's going to become 10%. It won't be just one or two companies driving that growth. There need to be several of us who are producing a high volume of product in high-output facilities," Waters says. "There used to be very little technology in construction, but it's increasing daily. In the modular industry, that means greater productivity and the potential to become a viable mainstream construction alternative. We'll continue to do our part to drive industry growth."
About the Author: Zena Ryder is a freelance writer, specializing in writing about construction and for construction companies. You can find her at Zena, Freelance Writer or on LinkedIn.
More from Modular Advantage
For this project, Forta PRO delivered 72 buildings, 144 modules, with 5,200 m2 of gross modular area. With final onsite completion in June 2023, it provides exceptional long-stay accommodation in a stunning and serene environment.