NYC Healthcare Facility Opens Nine Months Ahead of Site Built Schedule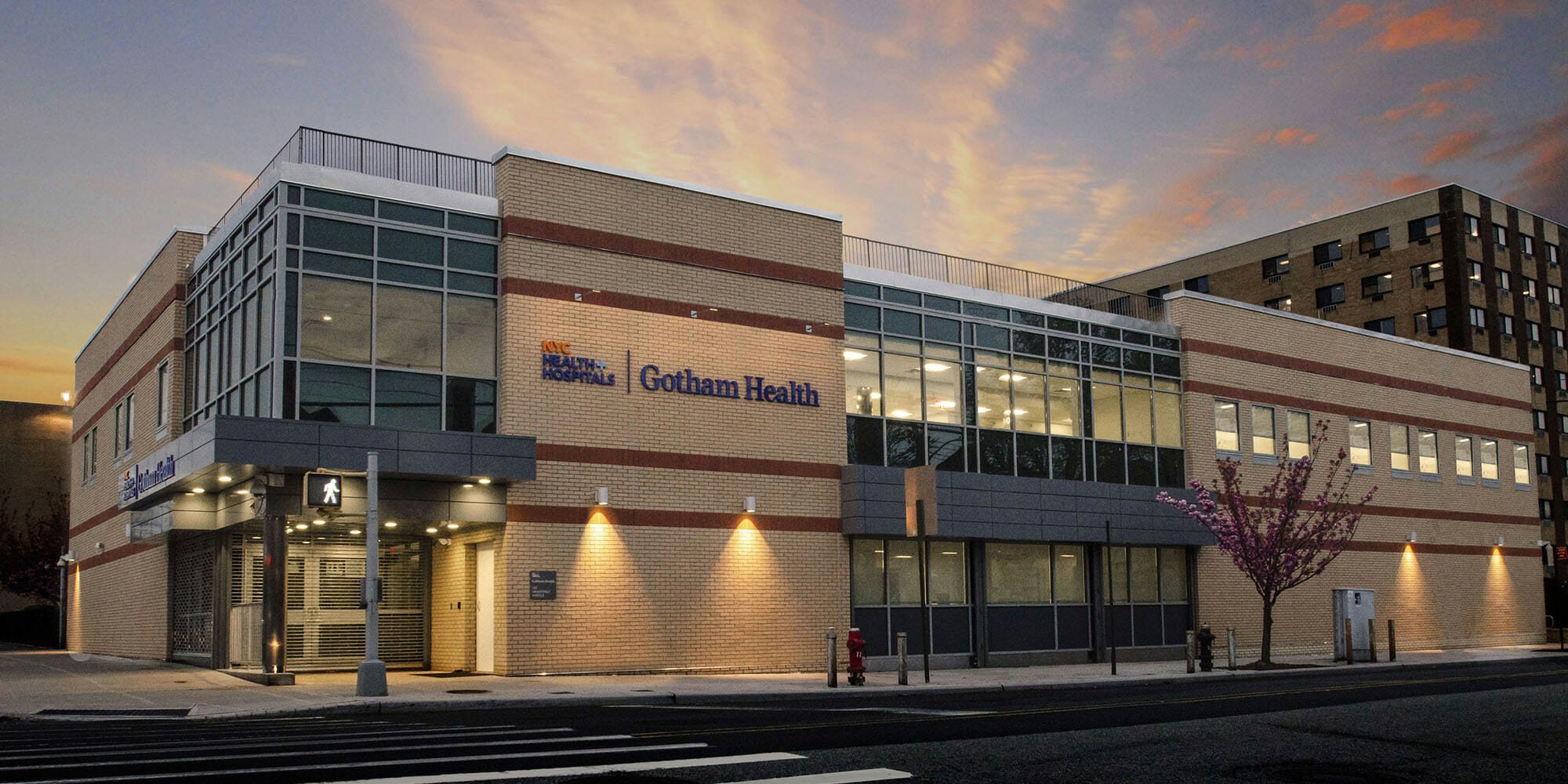 At MBI's recent World of Modular Conference, more than 125 building projects were entered in the Awards of Distinction Contest. Participants at the event selected the Gotham Health, Vanderbilt Family Health Clinic as the "Best of Show" for all permanent construction projects. With Axis Construction serving as the general contractor and NRB, Inc as the modular fabricator, the nearly 20,000 sq. ft. facility was open in just 322 days – not an easy feat for a project in New York City. The owner estimated that using modular construction saved nine months on the overall schedule.
The Vanderbilt Family Health Center is the first new healthcare facility constructed on Staten Island in over 10 years and is strategically located in a neighborhood that has the greatest and most convenient access to mass transit for patients and staff. The building incorporates Clinical Programs including Pediatrics, Women's Health, Ophthalmology, Podiatry, Radiology, Diabetes Care as well as Behavioral Health, all meeting the stringent NYC building codes and Department of Health regulations.
The building blended the right mix of architectural, structural, mechanical/electrical features while maintaining strict adherence to budget requirements, critical to the success of the project, as it was funded by New York City. The building features a two-story curtain wall entry system allowing natural light to fill the entryway, factory applied thin-brick exterior with full parapet, ceramic tiled toilet rooms and clean, smooth interior finishes of the offices and clinic spaces for ease of maintenance.
The non-combustible design is a structural steel post and beam assembly with light-gauge infill and pre-poured concrete floors in a composite steel deck to help achieve sound deadening and fire ratings. The customized facility was built completely together at the plant as a two-story structure to ensure precision fit and finish of all features and systems, resulting in a shorter site installation time and reduced on-site activity and disruption to the community.
Once completed, the building was deconstructed and loaded to transporters. This process allowed the building to arrive with all the exterior brick installed as well as a high level of completion on the interior, reducing site completion time significantly. The building was designed with minimal interior columns to allow for maximum flexibility in use. Each module was designed with engineered lifting lugs for fast and simple offloading on to the foundations and a more efficient stacking process meeting exacting tolerances.
NYC Health & Hospitals wanted to minimize disputation to the local residents as the site chosen was in a residential neighborhood. By utilizing "off-site" construction not only were they able to open the facility, treat patients and generate revenue more than nine months ahead of a conventional construction schedule, but also significantly reduced neighborhood disruption. Building this facility in a controlled environment and away from the site helped reduce time and costs in project management and general conditions, allowing NYC Health & Hospitals to meet the budget set for this capital project.
Logistically the project site presented numerous challenges during the delivery and installation phase of the project. Cooperation and careful planning between all stakeholders, as well as the use of a 600-ton hydraulic crane, allowed the building to be installed in just six days with minimal impact to the community.
This article originally appeared in the Modular Advantage Magazine - Second Quarter 2019 released in May 2019.
More from Modular Advantage
For this project, Forta PRO delivered 72 buildings, 144 modules, with 5,200 m2 of gross modular area. With final onsite completion in June 2023, it provides exceptional long-stay accommodation in a stunning and serene environment.