Why Modular?
Modular construction is a process in which a building is constructed off-site, under controlled plant conditions, then assembled on location. But why choose modular?

World of Modular
The Modular Building Institute's signature trade show remains the single best opportunity for the industry to gather, network, share ideas, and educate each other.

Industry Analysis
MBI gathers and distributes the most comprehensive information about the size and growth of the commercial modular construction industry.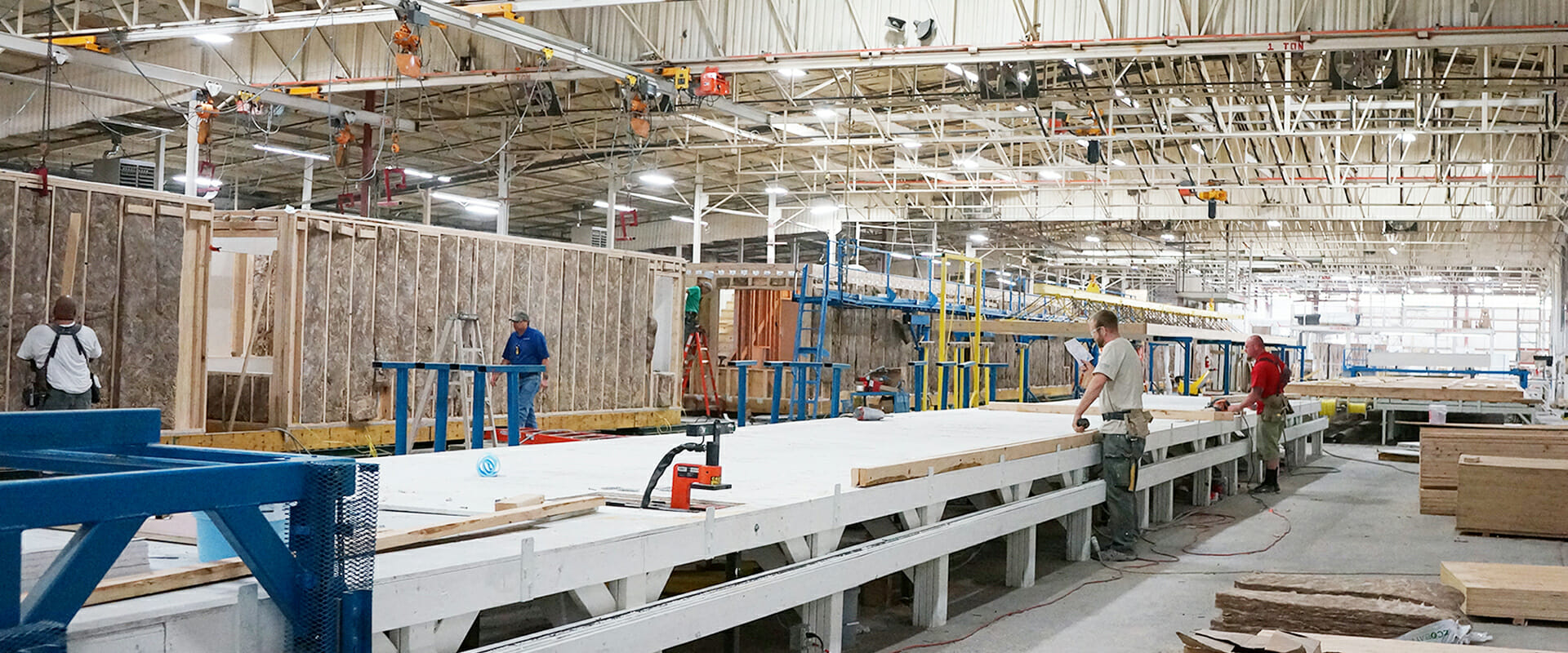 Industry Under Threat
The US Dept. of Labor's efforts to expand the Davis-Bacon Act will bring profound changes to the commercial modular construction industry. MBI needs your help today.
Welcome to the Modular Building Institute
Founded in 1983, the Modular Building Institute (MBI) is the international non-profit trade association serving modular construction. Members are manufacturers, contractors, and dealers in two distinct segments of the industry - permanent modular construction (PMC) and relocatable buildings (RB). Associate members are companies supplying the modular construction industry with building components, services, and financing. MBI strives to keep up with the latest trends of the modular/offsite construction industry and has expanded its membership over the years to include architects, owner/developers, and general contractors.
Inside Modular Podcast
Latest Episode: Doing the Math: How a Focus on Precision is Defining Modular Construction w/ METALOQ
As a trade association for the commercial modular construction industry, MBI works on behalf of its members around the world. Some of the most important work we do involves removing legislative barriers, helping to create industry-friendly codes and regulations, and connecting members with their local governmental agencies.
Read Our Latest Updates
MBI organizes and partners with other organizations to offer timely and important conferences and events on the latest issues and trends affecting commercial modular construction. Topics include best practices, regulatory updates, factory tours, business conduct, safety, code issues, and much more.
Learn More
As the international trade association for modular and offsite construction, MBI works with an extensive network of universities, researchers, and alliances from all over the world. In addition to our own annual reports, MBI collects research results, whitepapers, and third-party analysis to provide insight into this growing construction method.
See Our Reports
Modular Advantage Magazine
This special 40th anniversary issue of Modular Advantage magazine features:
An exclusive interview with Barry Gossett about the formation of MBI
A look back at the career and contributions of industry great Laurie Robert
The unveiling of Cloud Apartments' new high-tech modular living space
A new modular start-up making waves in the Brazilian residential housing market
PLUS MORE!