Five Policies States Can Implement to Address Housing Needs
I don't think it's a stretch to say that our current polices to address affordable housing are falling short. The U.S. has a shortage of seven million rental homes affordable and available to extremely low-income renters, whose household incomes are at or below the poverty guideline. Only thirty-six affordable and available rental homes exist for every one hundred extremely low-income renter households. (Source: National Low Income Housing Coalition).
That's not to say housing authorities and agencies are not trying. But in many cases, some regulations are in direct conflict with the goals of creating more affordable housing. Consider this scenario:
The Biden Administration recently announced its affordable housing plan to help close the housing supply gap over the next five years. The plan rewards jurisdictions that reform prohibitive zoning requirements, deploys new financing mechanisms, and pilots new financing programs for housing production, including accessory dwelling units and modular housing. This is all very welcome news for housing authorities across the country.
However, at the same time, the U.S. Department of Labor is re-defining and expanding the purpose and scope of the decades-old Davis Bacon Act to require prevailing wages to now be paid in offsite modular factories. The impact of this move will increase the costs for modular multifamily projects under HUD by 7-10%. But more likely will result in modular companies simply opting out of any federally funded projects. When you consider that the multifamily sector is the fastest growing and largest segment for the modular industry, this move by the Administration will result in FEWER housing units over the next five years.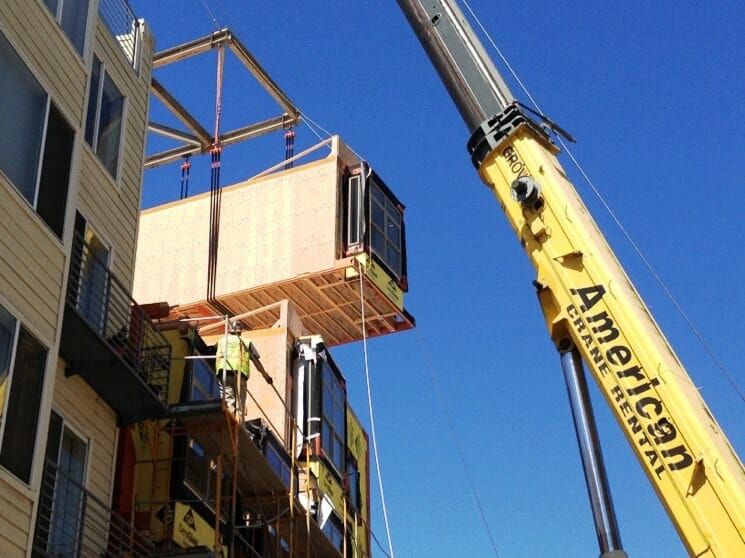 Only 36 affordable and available rental homes exist for every 100 extremely low-income renter households. The modulr and offsite industries are primed to help, but their help isn't being embraced by policy makers.
Here's What's Already Working
What can states do now to help facilitate the growth of housing supply? Here are five recommendations that are working in some areas of the country:
1. When analyzing projects that have applied for low-income tax credits, add "innovation" criteria / points to the score card. Virginia does this and allows the developer to define exactly HOW their project will be innovative and further recommends that saving time or saving money would qualify for the extra credit. Adding a time completion element to the credits will make more housing inventory available sooner.
2. Embrace an "all of the above" approach to housing. Again, the State of Virginia updated and expanded their industrialized building program regulations to include all forms of industrialized construction processes including panelized, modified containers, and accessory dwelling units, in addition to modular and manufactured housing.
3. Adopt the ICC/MBI 1200 and 1205 Standards. These standards set the criteria for how modular and offsite buildings are reviewed and inspected to ensure safety and code compliance. By adopting industry standards, states are embracing a process that is well known and easy to understand for modular manufacturers. (And ICC/MBI 1210 is coming soon!)
4. Incentivize existing manufacturers. Many states have economic development agencies that provide incentives to recruit new manufacturers to their state. But what about the existing manufacturers? States could provide tax incentives for job growth, investments in machinery and equipment to improve productivity, or number of housing units built. Don't just chase new manufacturers.
5. Start the process of teaching industrialized construction in addition to traditional trades, in vocational schools and community colleges. Work with existing manufacturers on factory tours, guest speaking opportunities, and internships. Having a workforce with training in this background is HIGHLY appealing to modular and offsite manufacturers. The National Center for Construction Education and Research (NCCER) has already developed training programs for industrialized / manufactured construction and a high percentage of vocational instructors already use NCCER curriculum.
It's Time to Work Together
You may have noticed that the above policy suggestions impact building codes, housing, economic development, and education. My last point is that states require top leadership in each of these areas to meet regularly to discuss potential policy changes. Ideally this will ensure some synchronization among agencies and help each achieve their goals. But at the very least, the right hand should know what the left hand is doing.
More from Modular Advantage
The city of Malmö in southern Sweden is set to welcome a new student housing project Unity Malmö, comprised of 5 building blocks, 450 micro-living apartments, where Forta PRO delivered 269 modules, total of 9,671.9 m2.