Relocatable Buildings vs. Permanent Modular Construction: What's the Difference?
Modular construction is revolutionizing the construction industry as a super-efficient and sustainable solution for building faster, stronger, and more predictably.
There are two types of modular structures- Relocatable Buildings and Permanent Modular Construction. While both construction types offer a plethora of benefits, there are distinct differences.
In this article, we'll help you understand the differences between permanent modular construction and relocatable buildings.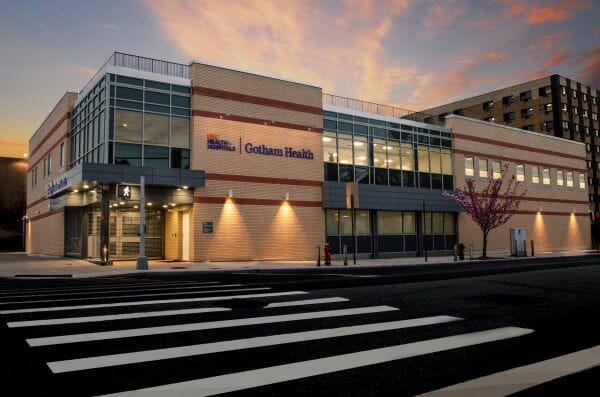 This hospital in New York is an  MBI Awards of Distinction-winning example of permanent modular construction.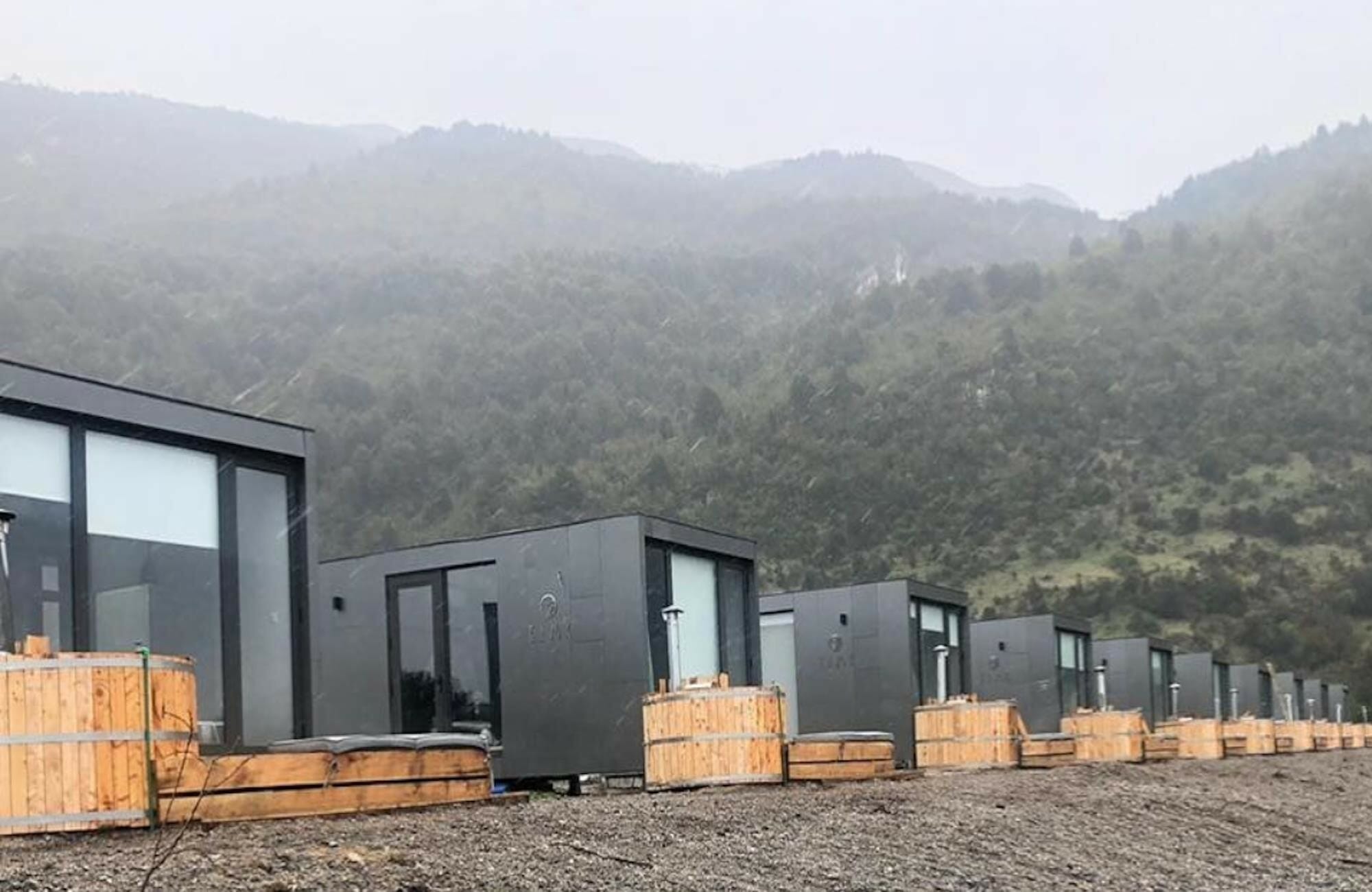 These luxury cabins are an MBI Awards of Distinction-winning example of relocatable buildings.
What is Modular Construction?
Also known as volumetric construction, modular construction uses individual sections or modules, which are assembled off-site in factories under controlled conditions, to create complete structures of all shapes and sizes.
The modules themselves use the same designs and materials as traditional construction and meet all the same building standards and codes. The modules are then transported and put together at the final construction site.
There are two main methods of modular construction:
Permanent Modular Construction (PMC)
PMC is a sustainable and innovative building technique that utilizes offsite and lean manufacturing methods to prefabricate either single or multi-story structures in modular sections. PMC can be integrated into an existing structure or can be built to stand independently. The modules can then be completed with MEP interior finishes, fixtures, and appliances. The Hawaii Film Studio, for example, used PMC to meet strict timeline and budget requirements. Other examples of permanent modular construction include healthcare facilities, hotels, schools, and restaurants.
Relocatable Buildings
Also known as portable buildings, RBs are partially or completely constructed structures that also abide by set building codes and are assembled in a controlled manufacturing facility through the modular construction process.
Relocatable buildings are made to be repurposed and transported to various building sites. They can be used for medical clinics, schools, sales centers, and construction site offices, among others.
The Differences Between Relocatable and Permanent Modular
1. Duration Of Use
Permanent modular structures are fabricated and installed for long-term use. They are designed to be durable, just like conventional buildings, and can last just as long (or longer) than traditionally-constructed buildings.
Relocatable buildings, on the other hand, are installed for a shorter intended duration; a few months or a year, for instance. They are also designed durable enough to withstand several relocations and installations.
2. Types of Materials Used
Because permanent modular structures are intended for longer use, they are typically constructed with wood, steel, and/or concrete. Relocatable buildings, on the other hand, are usually made of wood to make them lightweight and easier to transport and reinstall.
3. Building Purpose
Permanent modular buildings are designed to remain in one location for an extended period of time.
Temporary modular buildings are ideal for situations that demand quick construction and future relocation and repurposing. They are mostly built to offer temporary housing such as, construction site offices, or mobile showrooms, as well as for some commercial purposes.
4. Architecture
When it comes to architecture options, temporary modular structures offer less design and layout choices. They also offer fewer options for customization.
Though the architect's plans for PMC must be settled well before construction begins, permanent modular buildings offer nearly endless options. From the addition of lobbies to elevators and stairwells, these structures offer construction engineers and consumers alike countless design possibilities.
5. Construction Duration
While the duration of construction will depend on the scope of work, relocatable buildings have the potential to be on-site and ready to use within weeks.
On the other hand, permanent modular buildings may take months or more to construct and assemble on-site based on the structure's size and design. Despite the differences between the two types of modular construction, both types offer owners many benefits. The benefits include: less material waste, faster completion of projects because of indoor construction, safer construction, and a quicker return on investment. For a complete list of the Modular Building Institute's PMC and RB manufacturers, click here.
More from Modular Advantage
For this project, Forta PRO delivered 72 buildings, 144 modules, with 5,200 m2 of gross modular area. With final onsite completion in June 2023, it provides exceptional long-stay accommodation in a stunning and serene environment.