Modular Bathroom Case Study: Holiday Inn, Dublin Airport
David Osborne is the CEO of Roman Showers Ltd, the largest shower enclosure manufacturer in the UK and Europe, based in the north east of England. Roman has developed specialist capabilities to manufacture anti-slip solid surface shower pans and to fabricate solid surface vanity tops which integrate with the showering space. Roman exports around the world to 63 countries currently and is constantly developing systems for modular manufacturers and international hotel groups.
Roman, Europe and the UK's largest shower enclosure designer and manufacturer, offers designer showering solutions for the bathroom within the hospitality and residential markets; are firmly embedded with key international hotel groups, architects and designers worldwide; and currently operate in over 60 international markets. All products are made in Britain on a 400,000 square feet manufacturing operation in County Durham. Roman is a capability driven manufacturer with all design in-house; an enclosure factory; a solid surface moulding facility; and a Corian fabrication plant.
Overview
As the leading company who designs and manufactures numerous elements of the bathroom which are all designed from the ground up to integrate together, Roman were contracted by Irish bathroom pod manufacturer, Castle Modular, to supply shower enclosures, anti-slip solid surface shower trays and integrated Corian vanity units for the prestigious IHG Dublin Airport Holiday Inn.
The project involved the supply of 400 bathroom pods by Castle Modular to the main contractor Stewart Construction. The ability to source from an accredited IHG manufacturer who had the skill sets to bring these items together with the necessary CE Marking accreditations, declarations of performance and industry leading service backed guarantees was fundamental to the
purchasing decision.
Product Specification
All products supplied adhered to IHG's Holiday Inn brand standards. Roman liaise closely with the IHG Group to develop concepts together across a number of their brands.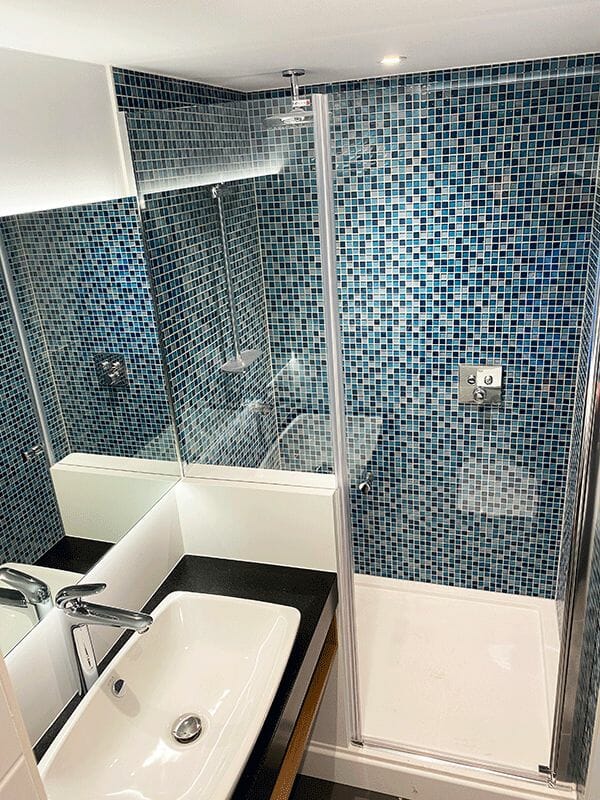 An inside look at Roman's newly-installed modular bathroom pods at under-construction IHG Dublin Airport Holiday Inn.
Related Listening:
The Evolution and Future of Modular Showers w/ Roman Ltd.
In this episode, David Osborne, CEO of UK-based Roman Ltd., speaks about the growth of the international modular shower industry, how modular showers themselves have evolved, and the trends that will define the industry over the next few years.
The unique Holiday Inn design involved the fabrication of a nib wall which integrated with the tray and vanity unit. The bespoke glass panel affixed to the wall allowed for a bright, fresh, open looking enclosure when combined with the frameless toughened glass pivot door.
The design brief also called for a bottle shelf to be included which was seamlessly formed onto the solid surface wall.
Integral to the design was the modular way in which all items were constructed to create a water tight contemporary shower enclosure for the guest to safely enjoy. Critically the products are also easy to clean and maintain. Roman designed and developed a unique leg riser kit for the shower tray with six robust adjustable feet to allow for ease of levelling which also offered a rigid platform on which to stand.
Due to the nature of bathroom pod construction methods, sufficient space was allowed beneath the shower tray to accommodate the drain and waste pipe. For ongoing maintenance, a solid surface facial plate was fixed to the front of the tray to enable quick and easy access to the fast flow waste.
In line with IHG Brand standards, Roman manufactured a solid surface shower tray in a matte white finish which has a DIN Class C anti-slip rating. This unique material cannot wear and offers a stunning permanent anti-slip surface.
Result
Working in tandem with Castle Modular's construction, design and commercial teams, 400 stunning bathroom pods were supplied on time and on budget in what will be one of IHG's largest new-build hotels in Europe.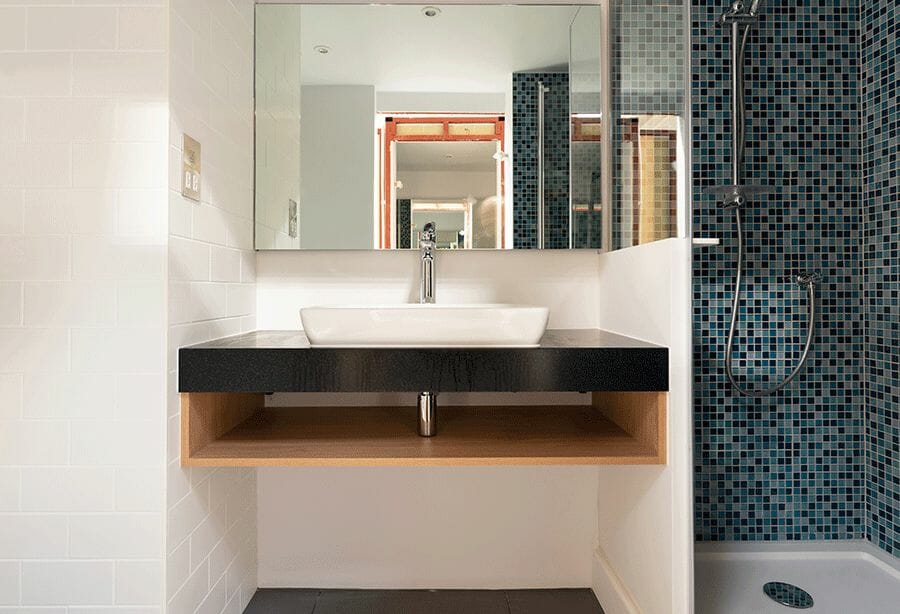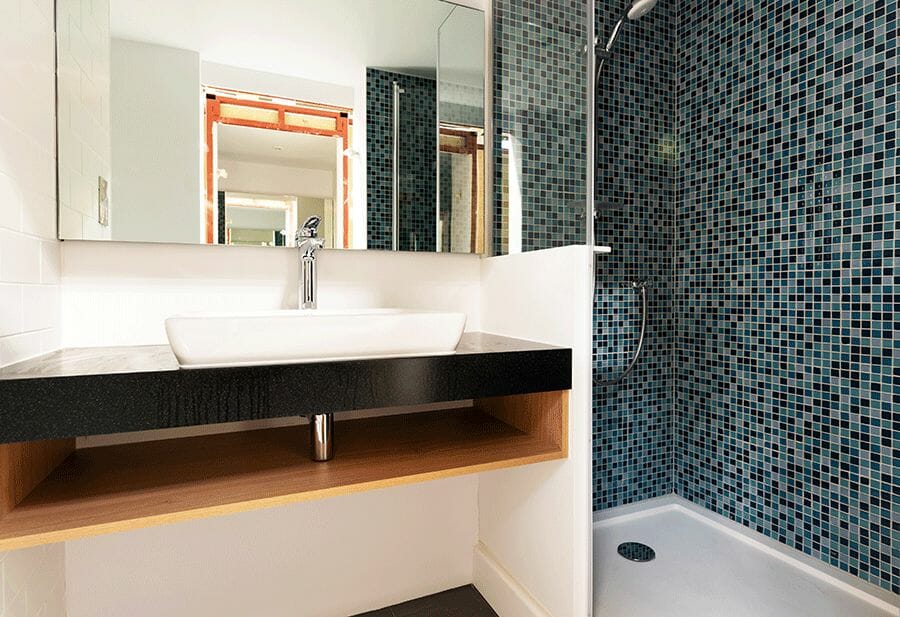 More from Modular Advantage
For this project, Forta PRO delivered 72 buildings, 144 modules, with 5,200 m2 of gross modular area. With final onsite completion in June 2023, it provides exceptional long-stay accommodation in a stunning and serene environment.