Affordable Housing- A Global Issue
MBI was recently asked to participate in an international conference organized by Hong Kong University and hosted by the Construction Industry Council of Hong Kong. The conference centered around Hong Kong's planned use of "Modular Integrated Construction" (MIC) to address their housing issues.
Hong Kong has one of the highest development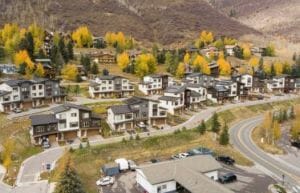 costs in the world, coupled with low land availability, low skilled labor availability, and a large population. Hong Kong is one of the most densely populated countries in the world (ranking fourth behind Singapore) with over 17,348 people per square mile. For comparison, the US ranks 188th with 86 people per square mile and Canada ranks 235th with 10 people per square mile. As a result, Hong Kong ranks as the second most expensive area globally for construction development, behind only New York City.
Hong Kong has virtually no modular industry today, yet government officials are considering steel modular construction for high-rise buildings to house residents. This is not unprecedented as several presentations during the conference documented progress in other parts of the world. For example, Singapore had no modular industry five years ago, and today four modular public housing projects, each topping 30 stories, have been completed. Five years ago, Australia's modular industry largely consisted of relocatable buildings and workforce housing. Hickory Group has completed a 43-story building, with a 44-story building about to be complete. While more of a panelized system, this progress towards alternative construction techniques is stunning.
In the U.K. it is estimated that new housing construction needs to double to reach the government's goal of 300,000 new units annually by the middle of the next decade. The U.K. modular market is much more mature than most other regions, with tall modular structures dating back more than a decade. MBI organized a tour in 2008 to visit U.K. factories as well as a 17-story and 24-story modular student housing projects. Today, 20+ story modular structures are occurring with much more regularity in the U.K.
While there are obviously many differences in overseas markets, there were some striking similarities.
Key Differences
Hong Kong, Singapore, and the U.K. are smaller geographic areas with limited land availability. As a result, these regions have been forced to adopt high rise construction years ago because they have nowhere to go but "up."
Hong Kong, Singapore, U.K., and Australian markets are largely being driven by government agencies to address housing needs.
There is no modular market whatsoever in Hong Kong now, so there are no preconceived notions about its limitations
Similarities
Extremely high housing costs
Low or limited construction labor availability
Lack of understanding of modular construction from code officials and policy makers.
This article originally appeared in the Modular Advantage Magazine - Third Quarter 2018 released in September 2018.
More from Modular Advantage
The city of Malmö in southern Sweden is set to welcome a new student housing project Unity Malmö, comprised of 5 building blocks, 450 micro-living apartments, where Forta PRO delivered 269 modules, total of 9,671.9 m2.