Women in Modular Construction Part 2
THIS ARTICLE FOLLOWS UP ON THE ORIGINAL FEATURE PUBLISHED IN THE MAY/JUNE 2020 ISSUE OF MODULAR ADVANTAGE.
Martha Trela had an enjoyable career, working in the life sciences industry for over 25 years. She wasn't looking to switch careers. But, by chance, modular construction captured her attention. It eventually became her passion.
She went on a food tour which happened to start at a new, temporary food court built from shipping containers. "It was the first time I'd seen container construction. I was fascinated and started researching it," Trela says. After looking into it for about a year, she followed her passion and, along with an architect business partner, founded UrbanBloc.
We talked with Trela and seven other women equally passionate about modular construction.
Getting into the Modular Industry
Lisa Cassone and Paetra Orueta both joined their family's business. Others took different routes into the industry. Like Trela, Jane Conkin switched industries. She bought a home improvement business in 1994. The business also sold modular buildings, but she hadn't bought that part. "I kept getting bid packages, though. I started bidding on modular projects, getting jobs, and making money. Turned out, I hated home improvements!" she laughs. So she sold the home improvement portion of the business and moved full time into modular.
After earning her A.S. in architectural drafting, Chris Kline responded to an ad for a draftsperson at a modular builder, Cliff Industries, in 1979. After working there, she worked at Markline for almost 30 years, before joining Whitley in 2015. "Whitley's Pennsylvania plant is the old Cliff plant. So I'm hoping to end my career where I started!"
Lana Cook also started in modular right after graduation — because she happened to meet someone who worked in the industry. "I loved how excited he was about what he did, and I wanted to be excited about what I did every day too. So I hounded him for a job until I wore him down, and he felt obligated to hire me," she
laughs. Thirty years later, she's now working at Prefab Logic and says, "I still love working in this industry."
While working at a different company, Laurie Robert got to know the owners of NRB, which was mainly in the portable classroom business at the time. They wanted to diversify and expand into other markets. "In 1983, they asked if I'd join them to build a sales department," she says. Robert agreed and has stayed with NRB ever since.
Innovation drew Virginia Kaelin to the industry. "The previous companies I worked for were standard design-build companies and they were set in their ways," she says. She joined Z Modular because "I was looking for something different, and more innovative."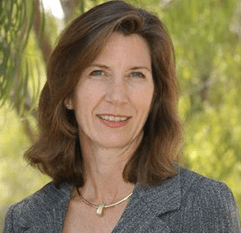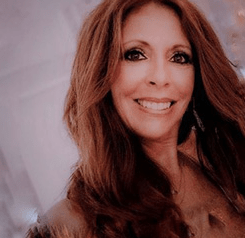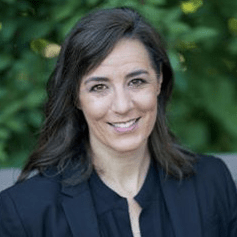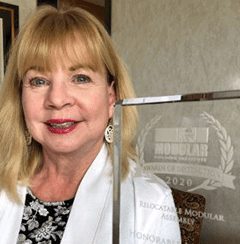 Changes in the Modular Industry
In only six years in the industry, Trela has noticed changes in perception. "When we started, most people thought of shipping container conversions as purely functional," she says. "Now, there's excitement about container buildings and increasing awareness that they can be functional and also beautiful and interesting."
Perceptions of the role that modular buildings play in the built environment are also changing. Cook says that people used to think modular buildings were only temporary structures. Now people understand modular construction makes sense for permanent buildings too. "Owners — especially owners that hold their developments long term — now really appreciate the higher quality of modular construction compared to on-site construction."
Robert agrees there's been progress in changing perceptions, which is reflected in the evolving content of her presentations. She says that in the early 90s, she had to explain what PMC [permanent modular construction] was. Eventually, she could spend less time defining it and focus more on the reasons to choose it.
"Today, more stakeholders understand the benefits — speed, cost certainty, safety. They've got the 'what' and the 'why'. Now we need to educate more on the 'how'. Owners, architects, and contractors need to better understand how modular construction rolls out differently than conventional construction, how roles and responsibilities change." However, Robert says there's still a big gap between market interest and adoption. "Despite our progress, we still have a perception issue," she says. "No one wants to be the first to try a new process. People still need to hear success stories, see the case studies to prove that this works. The industry is rising to the occasion. It's becoming more sophisticated, with more case studies than ever before."
Sexism and Diversity
Cassone recalls being awarded a project at SUNY (State University of New York) and going to meet their facilities team to review the drawings and finishes for the project. At the time, her ex-husband, Michael, had a health problem and needed to be off work for a week. "He came with me to get out of the house," she says.
Although Cassone was the only person the SUNY team had been in touch with at the company, "they immediately started asking Michael questions about the project instead of me! He's a doctor who knows nothing about construction!" she laughs.
At one of the previous companies Kaelin worked at, "I sometimes had to copy my boss on an email to someone, just so he could say, 'Yes, do what she says.' That's frustrating and it's the kind of difficulty all women engineers face."
Kaelin mentions that one of her past companies wouldn't grant a co-worker leave after giving birth. So she had to quit just to take three months off. "That company had invested four years into her, and it was a huge waste of talent and knowledge when they lost her."
Almost everyone made the point that diversity of all kinds is valuable for a company because people with different backgrounds and experiences contribute different ideas — and failing to embrace diversity is to miss out on talent.
Support and Learning
The modular industry is small and Orueta values the community. "When we go to a conference, people are very friendly. You get to know them, even if you see them only once every year or two," she says. "There's a nice supportive feeling in the industry."
Cassone finds support in the various boards she's on, including the Women Builders Council. "These fabulous women are dynamos," she says. "We lift each other up. They taught me a lot about standing up and not being afraid."
Kaelin says it's crucial to warn women who are starting their college education in engineering that they'll have to fight and they'll have to be better than their male colleagues. "But it's worth it and you will eventually get recognition," she says. "When I worked on projects for GM, eventually the guy at GM insisted on working with me."
Robert's mentor was Bob McNeil, the owner of NRB who invited her to join the company. "He put his faith in me even though he was challenged by some of his colleagues. Which of course meant I was absolutely determined to prove him right!"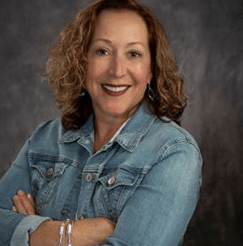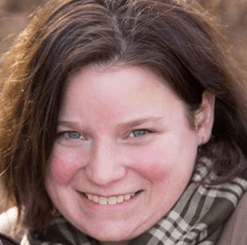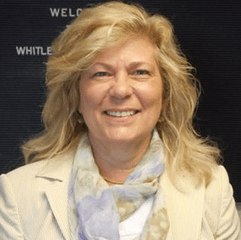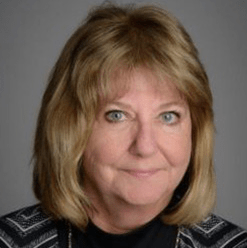 Pride and Projects
Conkin expressed pride in completing larger projects, including a testing lab for a Korean automotive parts company. "Quick Buildings won an MBI award for that project."
A complex project Kline worked on during her time at Markline involved building eight large housing units in two plants for eight different sites. "I was coordinator and project manager, and I'm proud that project turned out well," says Kline.
Cassone Leasing's temporary connector linking two concourses at LaGuardia Airport was also a tricky project. "It was up on a superstructure, and there were height variations to deal with. We had to deliver in January, craning it into place within a limited space between active roadways," says Cassone. "I'm proud that difficult project turned out very successfully."
Robert says her favorite projects are the most challenging — which she calls 'breakthrough projects'. "These projects are hardest to land because there's no history or case studies to support them. Whether it's breaking into a new market with a new idea, or breaking through a perception barrier — a breakthrough project takes you to the next level. Landing these projects is lots of work," she says. "But they're the most rewarding at the end, because they prove to the next client that we can do what needs to be done. Once these projects become case studies, everything just rolls along a little easier. They help move the PMC needle."
Kline's favorite projects are school buildings. "It's rewarding to see the buildings occupied, to see the end of the story at the site." Occasionally, though, the end of the story isn't as nice as the beginning. "We put so much pride into what we do. Blazer's even built restroom buildings that are simply beautiful," says Orueta. "You only wish they could stay pristine once they're being used!" she laughs.
Frustrations
All the women enjoy their work, but of course they also experience frustrations. "I'm a realist and I understand things happen that cause delays," says Kline. "But I'm serious and very passionate about what I do. When schedules are missed it annoys me. Missing milestone dates creates havoc with our backlogs."
Cook's main frustration is that some people over-estimate the ease of modular construction: "It's not magically easy simply because it's modular! It's not like popping up a tent in five minutes!" she says. "For a modular building to be equivalent to site-built, it takes an equivalent amount of effort. Getting people to understand that and not get cold feet can be frustrating. Modular isn't new, but we still have to educate people, and hold their hands — and they still might back out because they're not quite comfortable with it yet!"
Conkin is upset by bad apples. "Just last week, I quoted a building for a Louisiana company and they also got a quote from another company," she explains. "He sent me the competitor's quote and they'd recommended a dry stack pier foundation on ABS [a type of plastic] pads. As I told the business owner, that's for a temporary trailer, not for a permanent office building. That would not pass inspection!"
Cook noted the effect negative incidents can have. "In any industry, if there's one bad actor, everybody's reputation is damaged. But any mistakes or bad things that happen in the modular industry are amplified because it's so small, compared to the rest of the construction industry."
The Future
Orueta expresses a feeling shared by all the interviewees: "It's a cool industry. There's so much possibility with it."
Now, Cook mentions, big name GC firms are getting into modular, understanding it's a better way to do construction "that's not pounding nails into wood out on a jobsite, five sstoreys in the air on scaffolding." She's excited by the potential for more automation and innovation in assembling buildings.
On a more personal level, Conkin is looking forward to her own future in the industry. "My husband will be 70 soon and he'd like to retire. But I want to keep doing this," she says. "I enjoy working so much that, one day, I'll probably be selling to people, going into their offices on a walker."
---------------------------------
Zena Ryder is a freelance writer, specializing in writing about construction. You can find her at Zena, Freelance Writer and on LinkedIn.