Thinking About the Small One-Off Modular Process
About the Author: Eric Parnell founded ArchBoutant, LLC after more than 20 years in the architectural and design world so he could provide a wide range of architectural services to those who needed specialized assistance. Eric Parnell's experience extends beyond his architecture company and also encompasses construction, renovation, and code compliance. And, as a former Louisiana State Fire Marshal, Eric is able to ensure your building is safe and up to all codes and regulations.
It is becoming more commonplace and extremely popular in many places to use custom modular construction. This modular construction ranges from multi-hundred-room hotels to apartment complexes to small single module units for franchise restaurants. All of these modules are generally mass produced on a scale that easily adapts to modular construction and takes advantage of the repeatability and constructability of factory production. Just like the large scale projects, small one-off projects can be a great outlet for modular construction.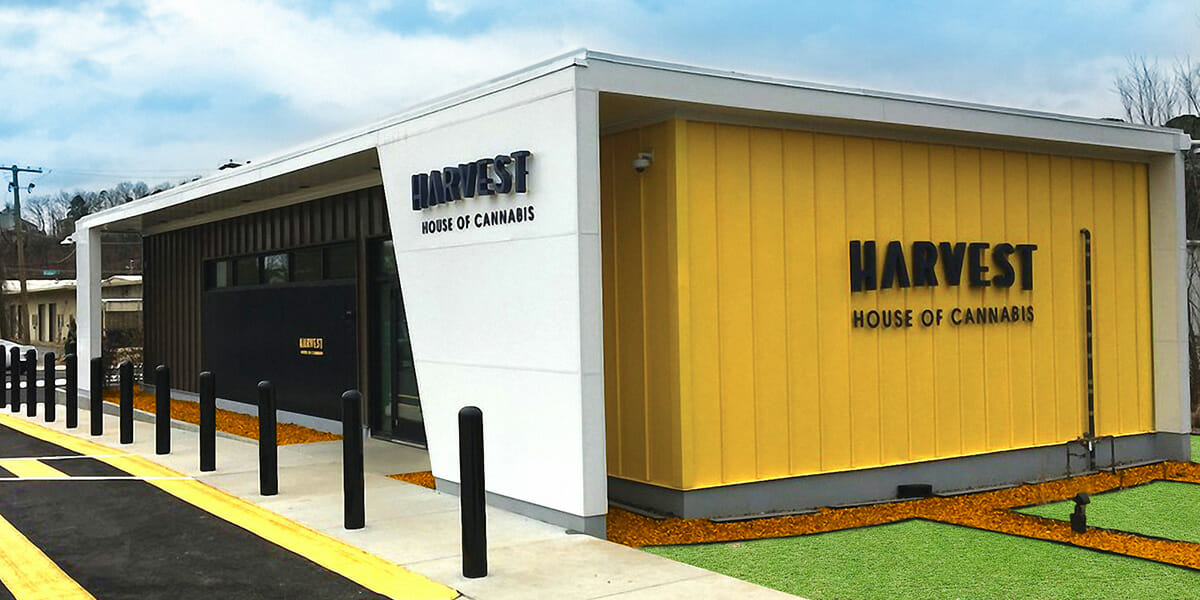 EXAMPLE: Harvest Marijuana Dispensary, Little Rock, AR (exterior). Winner: 2021 Awards of Distinction – Permanent Modular Retail
Built by Modlogiq, Inc.
Small one-off projects take advantage of many of the same benefits as a large scale project but with the added benefit of customization for each client or situation, similar to traditional stick frame construction.
The benefits of modular construction
All modular construction includes benefits such as:
Time of construction can be shortened significantly by taking advantage of parallel construction of the modular portion with the site, civil, and other on-site infrastructure items.
Weather delays for the modular construction are also minimized as the buildings can be constructed in a protected factory.
A smaller construction site is possible because the modular portion is constructed off-site. Only the site infrastructure material is on site.
The advantage of lower labor costs will be obvious for the modular portion of the project. The location of the modular factory does not need to be near the site and can take advantage of locations with lower labor costs.
Factory construction enables the manufacturer to coordinate, optimize, and efficiently use construction material during construction. The efficiency saves material, electricity, and labor during construction, allowing the modular system to produce less waste and become a greener product.
The benefits of modular construction are obvious and can be implemented in almost all projects. Small one-off projects can also take advantage of the benefits with a few extra advantages to offer a client.
Small one-off modular will typically consist of only one or two modules although larger systems are completely possible. One-off modular can be semi-customized and can include any exterior finish options, ranging from cement plank siding to stucco or even brick. It can also have customized interior layouts that can be arranged to meet the customer's needs. A semi-customized interior can include wall locations, light designs, and interior finishes.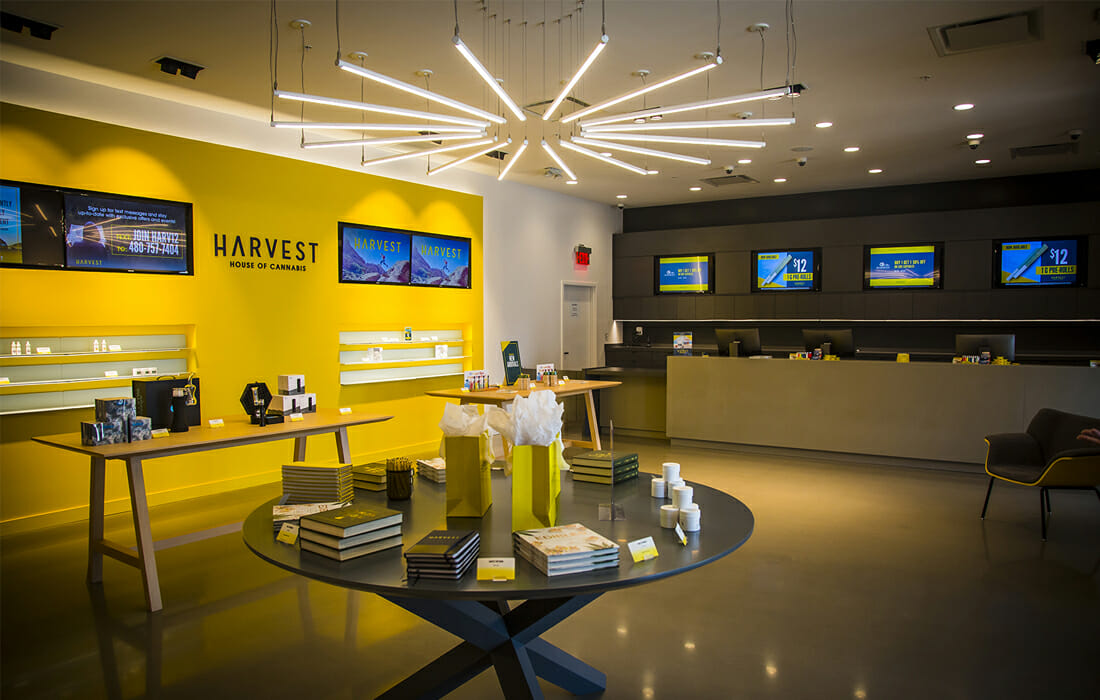 Harvest Marijuana Dispensary (interior)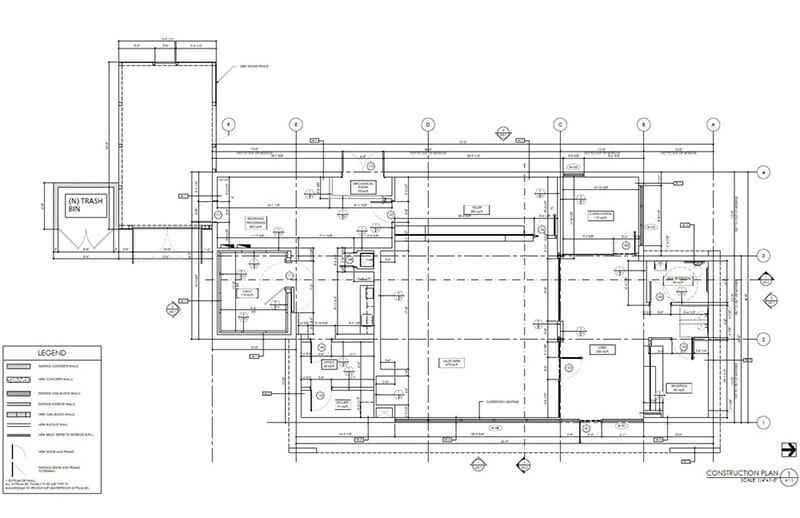 Harvest Marijuana Dispensary (floorplan)
Defying expectations of modular
Another feature of the small one-off modular is the feasibility and possibility of placing the modular in communities, cities, or towns with ordinances against what is perceived as "traditional" modular construction. Cities frequently do not want buildings with metal siding on blocks. A small one-off building can feasibly have any exterior façade, windows, and roof system. In many cases a properly designed project can blend in with the existing buildings and no person will ever know it's modular.
There are numerous benefits to the small one-off modular that are obvious and very enticing. There is also a process to be followed to ensure a smooth project. This process includes any state or local registration and codes, ordinances, pre-determined building size or type, model interior layouts, and model exterior finishes.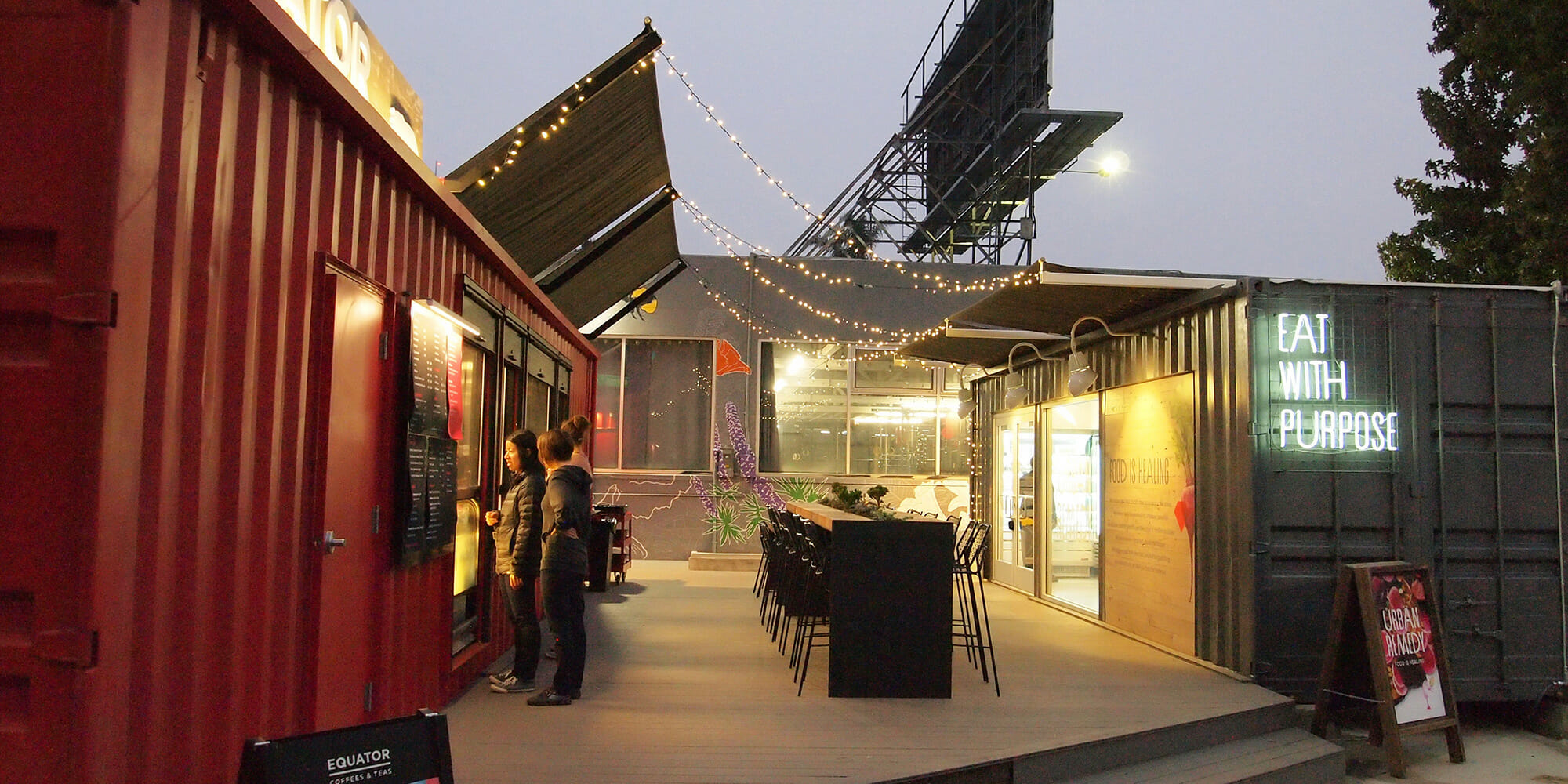 EXAMPLE: Harrison Street Oasis, Oakland, CA (exterior). Winner: 2019 Awards of Distinction – Permanent Modular Retail Built by UrbanBloc Inc. & R & S Tavares Associates
Complying with state and local codes
Almost every state has some version of an industrialized building program. This is a certification through the state agency and may include third party reviews or inspections and state registration, reviews, and inspections. These programs all have different requirements but all of them will require upfront effort and time to meet the various requirements. The requirements take time, and most states require a registration process and a fee. If the modular company is already registered in the state, then they are a step ahead. Some states require on-site inspections and inspection of a model building. These inspections may take six months to complete. So, research the state and plan for the time involved.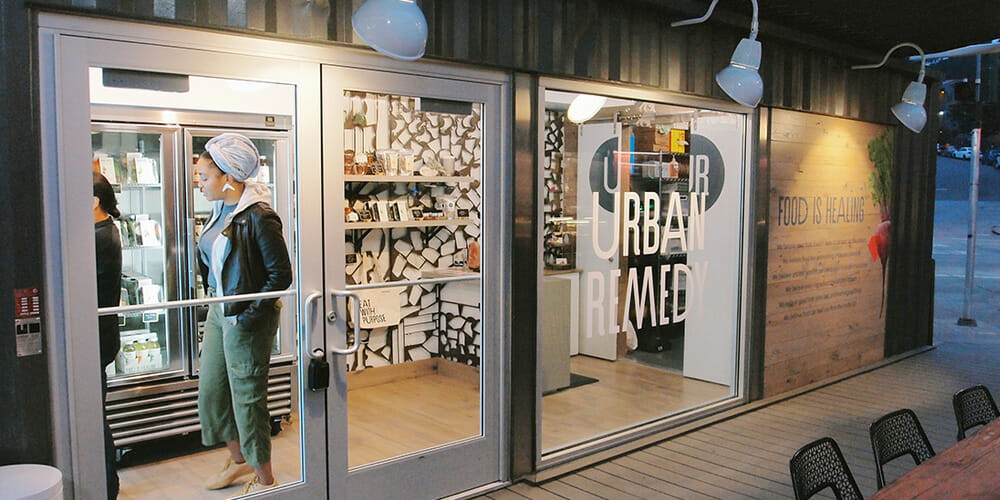 Harrison Street Oasis (close-up)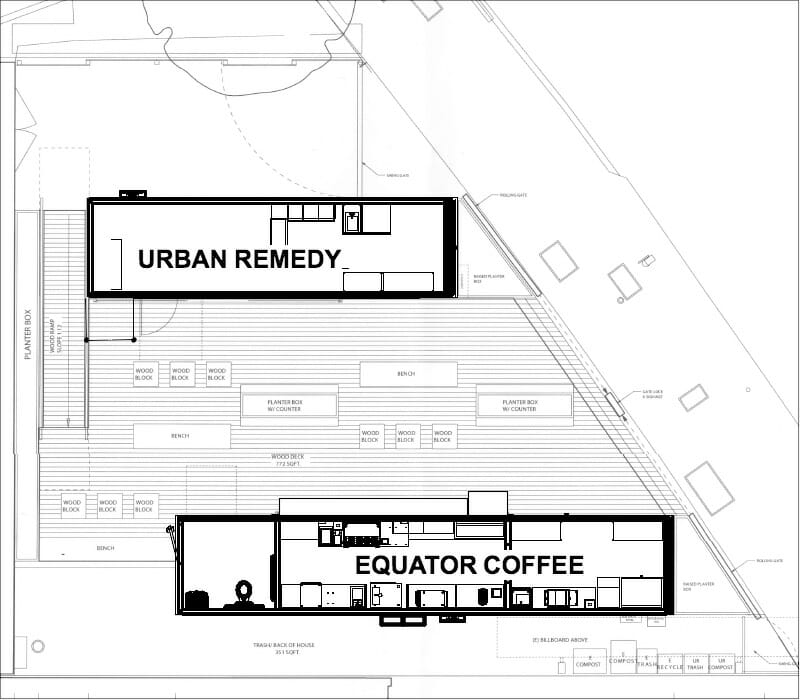 Harrison Street Oasis (floorplan)
Once the codes, modular building certification, and ordinances are understood, a company can preselect, predesign, and pre-certify several building sizes to offer to clients. The selected sizes should be, at a minimum, submitted to any state agency for approval within the occupancy types offered. If the city is a large market, it would be advisable to also have the building pre-certified as well. Many cities will not pre-certify a building but even discussing the process with the different departments can give an understanding of what you are doing and how you would like to see the process work.
Now that most of the regulation and code issues have been mapped out or discussed, it is time to make a sale and start the customization process. Pre-arranged options for both the interior and exterior will be your best friend in this stage. Using a single module modular that is preapproved by the state could have three or more different approved interior layouts with three different exterior facades, providing nine unique options. Once the interior finishes are included, the options become infinite. Pre-arranged options such as these give the client choices but enable the modular company to have the options in place and available when it is required, shortening the time to an occupied building.
A small one-off modular building is a great way for a modular company to compete with traditional stick frame builders. With the many advantages associated with modular, it can be an easier sale to a client. If a modular company does its homework and pre-arranges options, a one-off modular building can be a great addition to a company.
More from Modular Advantage
For this project, Forta PRO delivered 72 buildings, 144 modules, with 5,200 m2 of gross modular area. With final onsite completion in June 2023, it provides exceptional long-stay accommodation in a stunning and serene environment.