Rise Modular: On the Rise in the Upper Midwest
Christian Lawrence graduated from Yale with an Economics degree, and then worked in the financial industry for several years. He is the Founder and Chief Executive Officer of the modular construction start-up, Rise Modular, LLC. The company was founded in 2018 and is based in Minnesota, USA.
First in the Market
Although there are modular builders in the Upper Midwest building single family homes, Rise Modular is the first large scale, commercial modular manufacturer in the region. (For readers outside the United States: Roughly, the Upper Midwest consists of the states North Dakota, South Dakota, Minnesota, Iowa, Wisconsin, and Michigan.)
Rise Modular bought a 140,000+ square foot facility in October 2019 and invested millions of dollars to retrofit the building and install state-of-the-art, customized, manufacturing equipment. The factory opened in April 2020, and the company already has a number of firsts to its name — including the completion of Minneapolis' first modular multi-family or commercial building. This is Mod42, an urban infill, market rate, 30-unit apartment building.
"A lot of developers want to be the second, rather than the first to undertake a commercial modular project. Completing this project is a big milestone for us," says Lawrence. "Now there's a successful project that our future customers can see and touch — not just renderings."
The company's now starting work on its second project — a 192-unit apartment building, which will be another first. It'll be the first modular multi-family or commercial building ever built in Minnesota's state capital, St. Paul.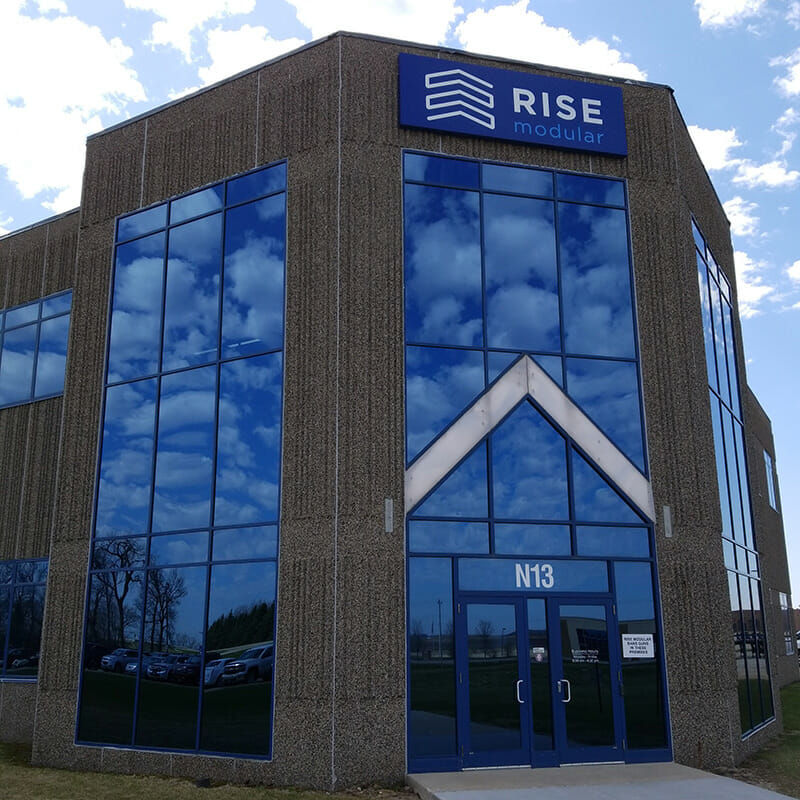 Embracing Challenges
Lawrence explains that the St. Paul site is very tight and oddly-shaped — challenges demanding design creativity. "The building is designed with the unusual architectural feature of triangular end cap units. We pride ourselves on using modular technology to help save cost and time for the developer, but without sacrificing design intent," says Lawrence. "As well as being architecturally
interesting, net rentable square footage is maximized."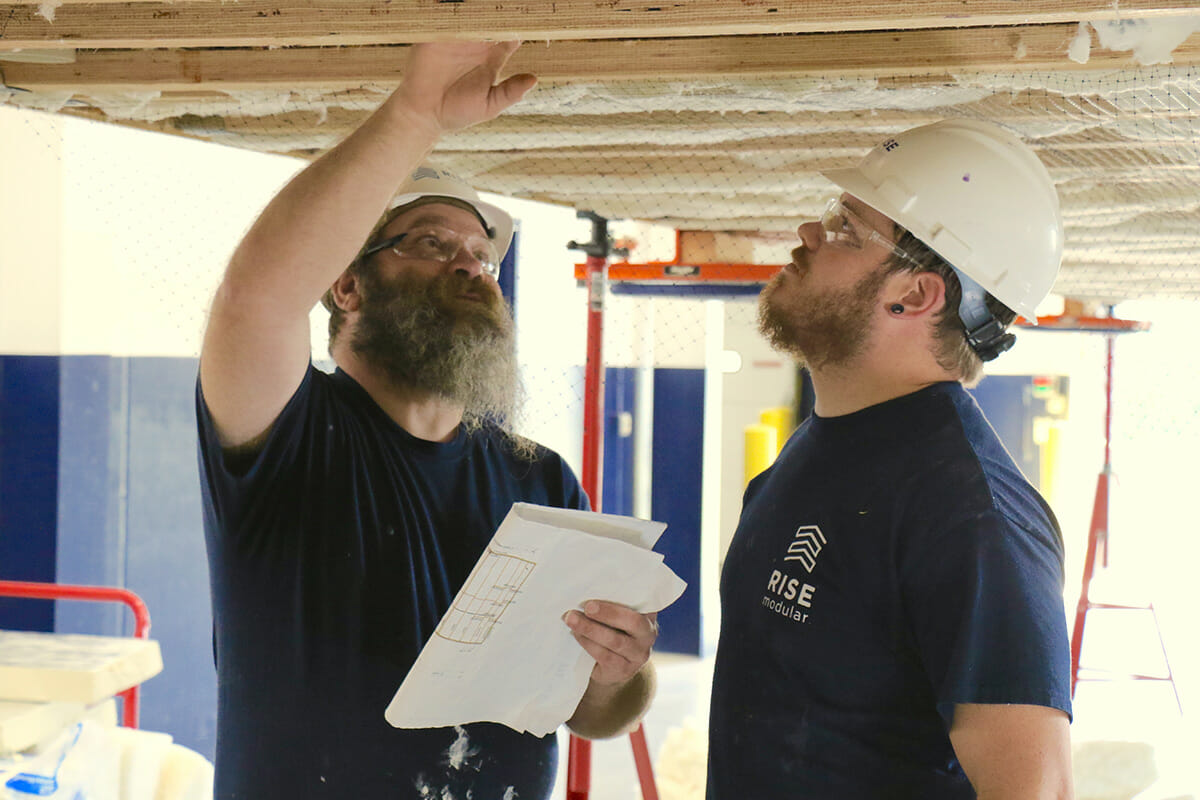 Lawrence explains it's an innovative, five-over-two building, "probably one of the more architecturally-interesting modular apartment buildings ever built in this country. Certainly, it's the first of its kind in the Upper Midwest, due to its size, shape, and architectural features."
The project demonstrates the flexibility of modular design and construction. "Modular buildings can be so much more than perfectly stacked, uniform boxes," says Lawrence.
"We want these buildings to be really beautiful and to contribute to the built environment."
Modular and Market Research
Lawrence has always had a passion for real estate and design. After getting his economics degree, and working in the financial sector for a few years, he bought an acreage near his hometown of Minneapolis, Minnesota. His goal was to develop a multi-family apartment complex.
As he worked through the project details, Lawrence researched the viability of using modular construction. He reached out to modular manufacturers in the area, but none of them were set up to build that kind of project. They were builders of single-family homes and they "respectfully declined my apartment project".
As Lawrence continued his research, touring more modular plants throughout the US, he became ever more convinced that the construction method was sound. "And, from a financial perspective, using a factory assembly line process — like we do for manufacturing so many other products — just makes sense."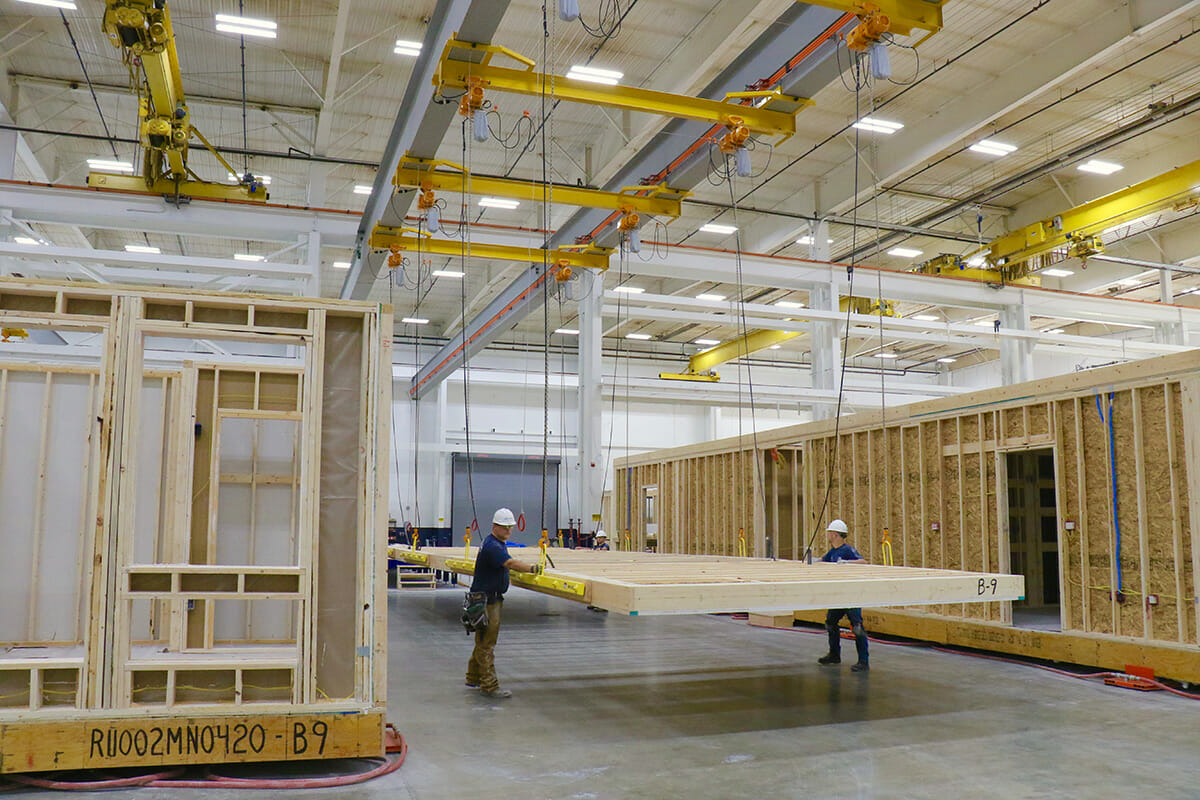 Related Listening:
The "Rise" of Modular Construction in the Upper Midwest w/ Rise Modular
In this episode of Inside Modular, Christian Lawrence, founder and CEO of RISE Modular in Minneapolis, talks about the creation of RISE, meeting demand in the Upper Midwest, the value of wood-based construction, modular construction's role in affordable housing, and the future of the industry.
While searching for a solution to the problems of rapidly increasing construction costs and shrinking labor availability, Lawrence learned that modular construction has been successfully used for decades and is increasing in popularity on the coasts of the United States.
"When I realized there was demand, but no supply, for large-scale modular buildings in the upper Midwest, I began focusing on starting my own modular construction company, rather than simply building a project."
Market research has led the company to focus on low- to mid-rise, wood-framed, multi-family (apartments, condos, student housing, and senior living) and hospitality modular manufacturing and construction — the sectors the company anticipates will generate the most robust demand.
Lawrence discovered that within 750 miles of his Minnesota location, 85% of all modular units delivered for hospitality and multi-family were wood and that whether modular, panel-built, or stick-built, regulations limit wood construction to five stories over two stories of Type I podium.
"Unlike places like New York City or Boston or Chicago, there isn't great demand for high-rise buildings that require steel framed construction, which is more expensive than wood," explains Lawrence. "Low- to mid-rise, wood-based construction dominates the multi-family and hospitality sectors in the Upper Midwest."
The Future
For the time being, Lawrence says the company is focused on treating its clients well, and building successful projects. "We want our clients to become long-term partners that build projects with us every year — not just customers."
And the near future is looking very bright. "We have 20 to 25 projects, representing over 3000 units, that are in various stages of feasibility analysis and pre-construction. We're very excited about the short- to medium-term pipeline."
Longer term, Lawrence says he'd like the company to expand geographically into regions of the US that either don't have a modular supplier, or are under-supplied.
"Rise Modular wants to help grow the broader industry. This construction methodology makes a lot of sense and it can help address the affordable housing crisis in this country," says Lawrence. "We'd like to play a role in helping to increase the housing supply, both market rate and affordable."
About the Author: Zena Ryder is a freelance writer, specializing in writing about construction and for construction companies. You can find her at Zena, Freelance Writer or on LinkedIn.
More from Modular Advantage
For this project, Forta PRO delivered 72 buildings, 144 modules, with 5,200 m2 of gross modular area. With final onsite completion in June 2023, it provides exceptional long-stay accommodation in a stunning and serene environment.