MBI and the International Code Council Collaborate to Publish Guideline for the Safe Use of ISO Intermodal Shipping Containers Repurposed as Buildings and Building Components
More than 30 million ISO intermodal shipping containers are in use around the world today. These containers were built to ISO standards and maintained to standards defined by the International Maritime Organization's (IMO) "Convention for Safe Containers."
New or used, containers are now repurposed at a pace that makes their reuse a multi-billion-dollar global industry. Containers are regularly repurposed and converted into International Residential Code and International Building Code occupancy uses. As a building material, the applications are widely diverse as is the extent to which the container is used as a structural building element.
Local jurisdictions and state administrative programs are reacting to the growing trend of shipping container repurposing but can be behind in terms of regulations and compliance. This ICC Guideline is intended to help state and local jurisdictions as well as owners, architects, builders and engineers in their assessment as to how to design, review and approve shipping containers as a building element.
The Guideline can be purchased in the ICC's bookstore at www.iccsafe.org
This article originally appeared in the Modular Advantage Magazine - Second Quarter 2019 released in May 2019.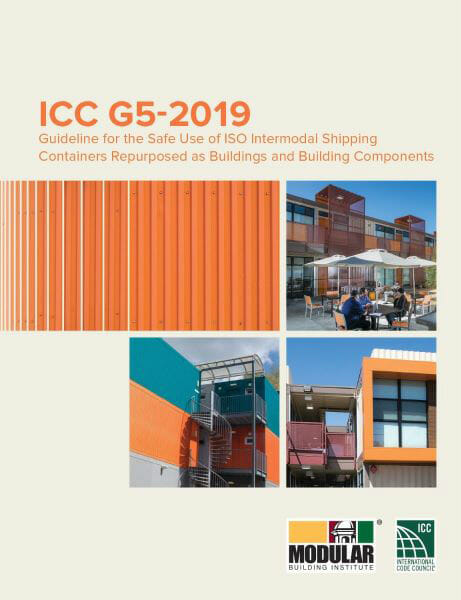 More from Modular Advantage
That modular building hasn't already gained more U.S. market share is a source of bewilderment to many. Though the technology has been around for more than 70 years, modular building in the U.S. has never gained as solid a foothold as it has in other societies. But it's time may finally be here.