Introduction to Commercial Modular Construction - Quizzes
Welcome to MBI's Introduction to Commercial Modular Construction course. Here you will find the quizzes necessary to complete the course, as well as the textbook if you need to purchase one. After passing these quizzes, you will be awarded with a certificate of course completion.
Please note: A textbook is required to pass the course at this time.
Please start from chapter 1 and answer each question. Once you have completed a chapter's quiz, you may go onto the next chapter. When done with the final chapter, please send an email to chris@modular.org announcing your completion of the course. From there we will send you a certificate of completion.
Chapter 4:
Pre-Construction Phase
Chapter 5:
Construction Phase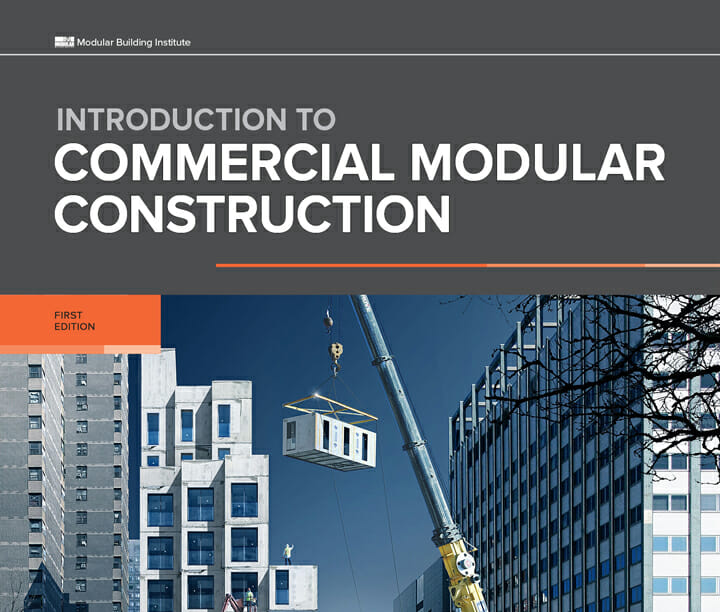 This book introduces the reader to the processes, stakeholders, and methods of commercial modular construction. It discusses the modular building process compared to traditional site-built construction and is designed to help the reader understand terminology and concepts of modular building including inception of client needs, design, fabrication, transportation, and installation.