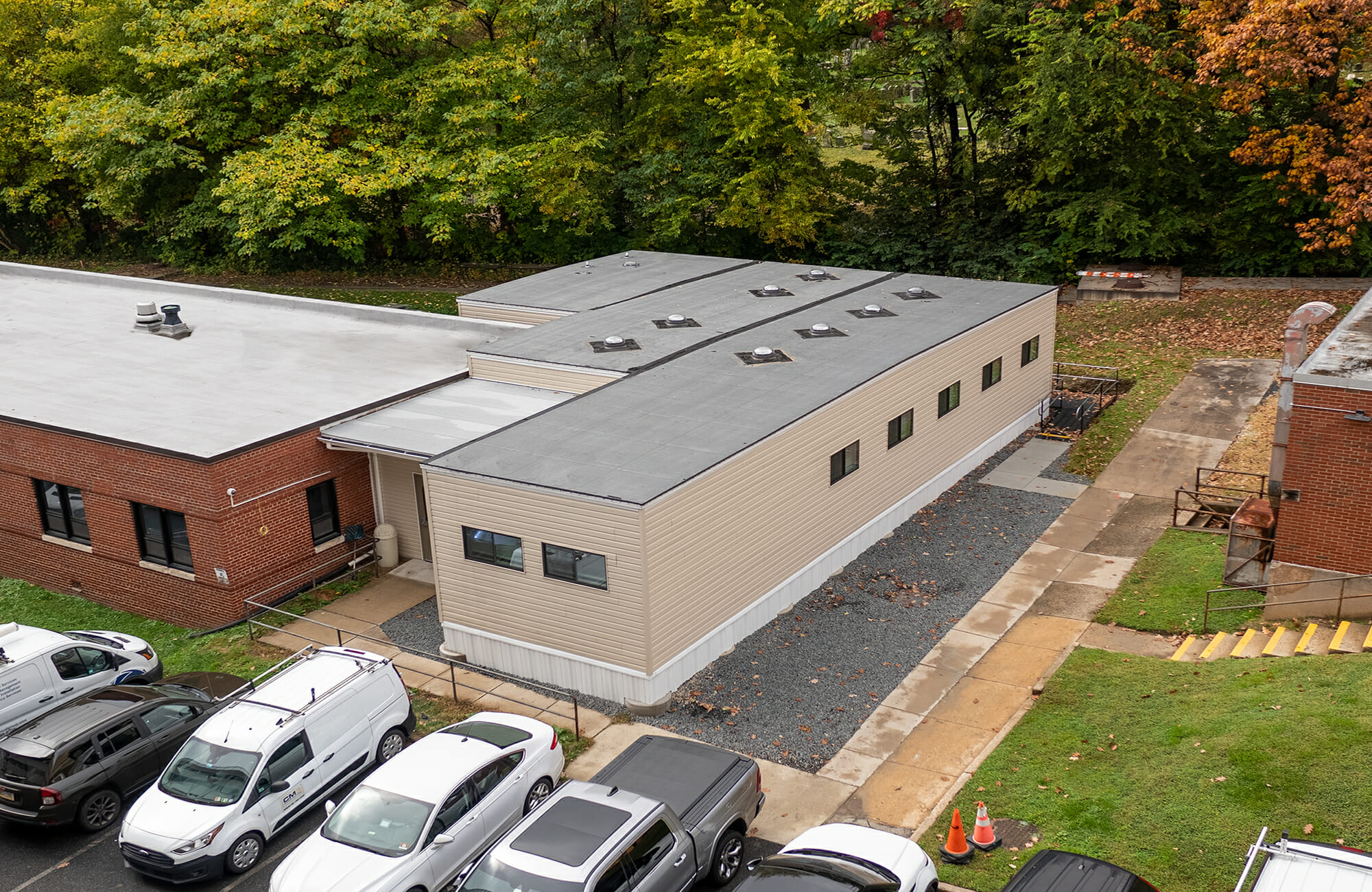 Main Category: Modular Building Design
Company: Wilmot Modular Structures, Inc. & Specialized Structures, Inc.
Location: Philadelphia, PA
Gross Size of Project: 1750 Square Feet
Days to complete: 78
Award Criteria
Architectural Excellence
The layout consists of 3 modules ranging in size from a 14'x60' to a 14'x25' due to the tight footprint of the site and its unusual configuration. Vinyl siding was chosen for the exterior to complement surrounding buildings. Light tunnels were installed over all the cubicles in the administration department to provide natural light and reduce the number of electric lights installed in the building.
Technical Innovation & Sustainability
The installation of the building was challenging due to the site location behind other buildings and its odd shape. A crane was used to lift three modules - a 14'x60', a 14'x40', and a 14'x25'. The customer requested that light tunnels be installed over each cubicle in the building, so they had natural light. Motion sensor lights were added throughout the building for energy efficiency
Cost Effectiveness
The VA Medical Center has very strict site requirements. Modular construction took the construction process offsite and saved money and time by eliminating the need for oversight of multiple trades and project management for a long construction period. The 3rd party factory inspections also made it easier to go through the approval process, which saved time and money. Adding light tunnels minimized the amount of lighting they had to install which reduced utility costs.
See More Awards of Distinction Winners