UTSA – Student Success Center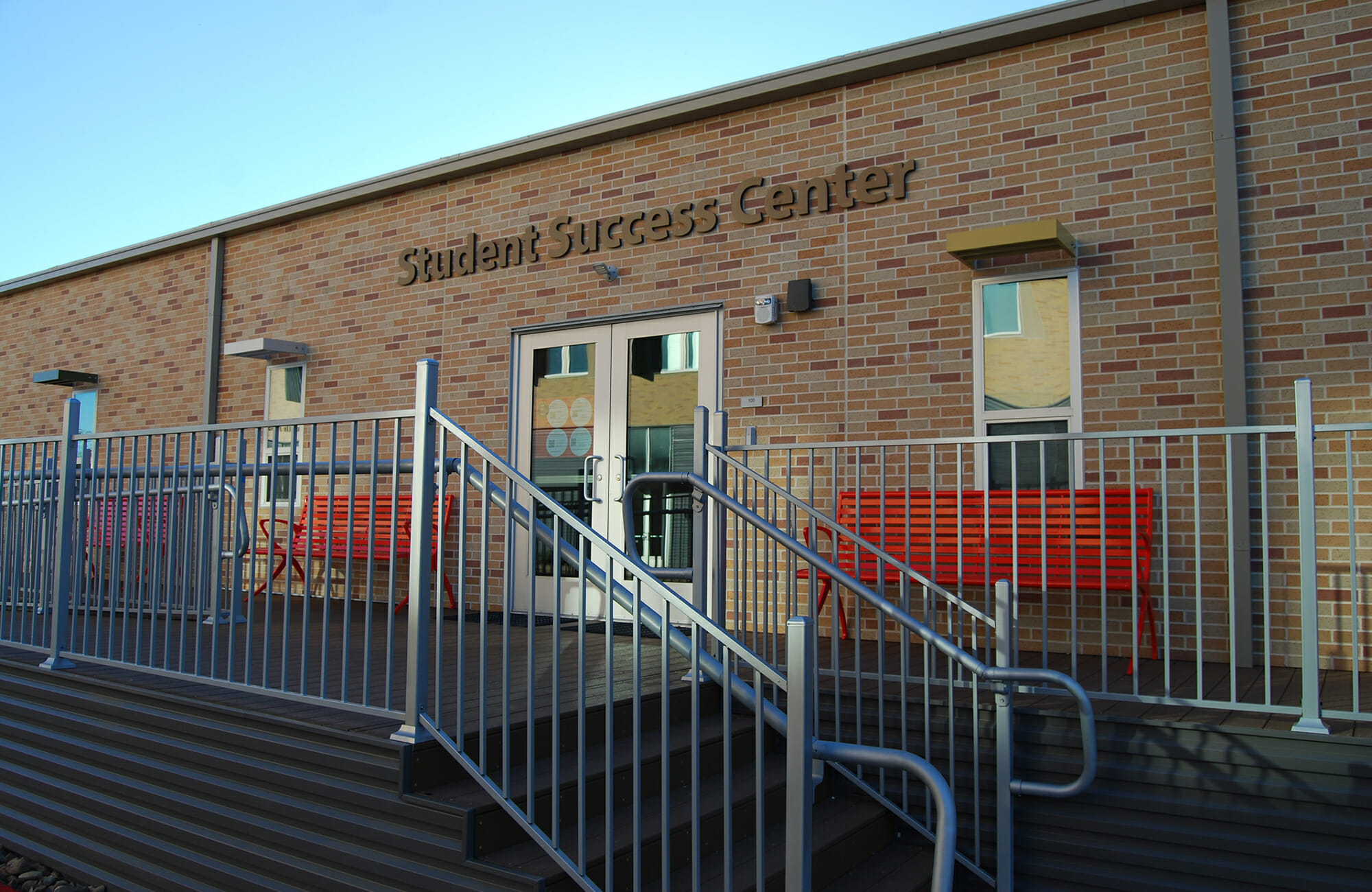 Main Category: Modular Building Design
Company: Vesta Modular
Affiliate: Indicom Buildings, Inc
Location: San Antonio, TX
Building Use: Academic Staff Offices
Gross Size of Project: 33222 Square Feet
Days to complete: 147
Award Criteria
Architectural Excellence
To assist with immediate spatial needs at the University of Texas at San Antonio Main Campus, the Facilities Team began space planning for multiple Colleges to create a new Academic Advising Department – the Student Success Center Building. The facility is approximately 29,300 square feet (294'x113') and is located in the center of the Main Campus. The new modular building is comprised of 46 various size modular units (16', 14' and 12' foot wide x 48') and complements the existing adjacent Main Campus Buildings with traditional elements of brick (a UTSA custom blend), matching custom metal panel skirting at an adjacent building, and metal colored cantilevered canopies at the glazing, again complimenting an adjacent building. These features help maintain an architectural cohesion for the campus setting.
Technical Innovation & Sustainability
The buildings electrical infrastructure was coordinated to be at the back of the building and twenty mechanical units are placed on roof top freeing up the ground space perimeter. The addition of gutters and downspouts, with finish color complimenting the custom metal panels, help with drainage during rain events and maintain the grade change at the site. Entry to the building is accessed by ADA accessible ramps and stairs with an upgraded composite decking material that wraps along three side of the building.
Cost Effectiveness
VESTA provided UTSA with a temporary lease of the office building. This helped maintain a low cost to the customer while being able to provide them with all of their requirements. The building was custom designed and finished to look like existing campus buildings saving UTSA millions of dollar and time compared to on-site construction. VESTA designed the modules for easy repurposed for a future customer.
See More Awards of Distinction Winners