University of Missouri at Columbia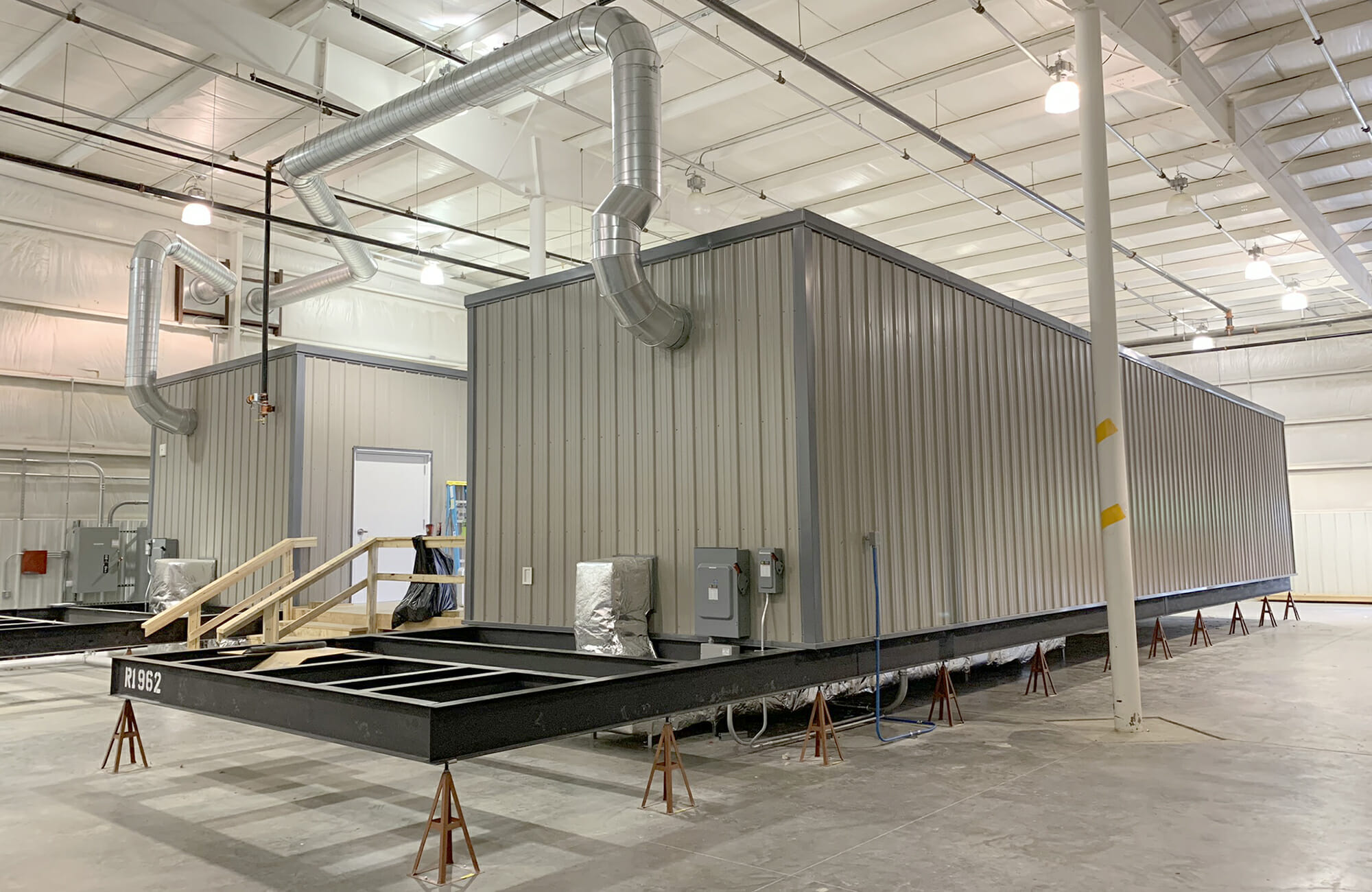 Main Category: Modular Building Design
Company: Art's-Way Scientific, Inc.
Location: Columbia, South Carolina
Building Use: Vivarium for Behavioral Studies
Gross Size of Project: 1820 Square Feet
Days to complete: 99
Award Criteria
Architectural Excellence
IBC/IFC non-combustible II-B design, at 910 SF each. Units are one story, 14' x 65' with a steel beam transport frame integrated into the building floor structure. Floors covered with ¾" magnesium floor sheathing with three-step, two-part, epoxy floor coating with a six-inch integrated cove base. Walls consisted of cold-formed steel studs and covered with ½" fire retardant treated plywood on both sides and interior walls finished with seamless fiberglass resin wall system plastic (SFRS). Custom light gauge steel trusses were manufactured with verticals at 24" OC and 5/8" fire retardant plywood sheathing with fully adhered EPDM roofing material and steel stud continuous top chords to complete the roof structure with R-38 batt insulation. The 100% fresh air HVAC system delivers controlled performance designed to maintain a set point of 68 to 78 degrees Fahrenheit within +/- 2 degrees. An electric modulating humidifier adds steam to supply air to maintain a minimum 30% RH in animal rooms.
Technical Innovation & Sustainability
The customer has strict industry regulations and professional standards with record keeping of the building vivarium's environment including humidity, temperature, air changes per hour, lighting, electrical backups, etc. These Building Automation Controls needed to be integrated into the HVAC systems and accomplished with controls that can be monitored remotely. We enhanced the system by an independent tablet locked away in the mechanical room that can be accessed remotely so our customer or remote technicians can log in and review live data. It also has the ability to record data so that it can be reviewed and reported remotely under their facility requirements for their research. This design has proven to be a very cost-effective way to monitor their building and ensure their research can be done seamlessly and with peace of mind.
Cost Effectiveness
Our customer had an immediate need for swing space during renovations at their main campus and found our lease to own modular vivariums fit their need and this was their best option. After the lease agreement expired, they were able to remove the units and lease the warehouse to another customer who purchased two different modular vivariums and utilized all the hook ups and utilities already in place. Our customer is now earning revenue on warehouse space that was considered obsolete. In working at the smaller location, they found substantial labor savings in processes with time it took versus steps taken at the larger facility. And parking for their staff was made easier.
See More Awards of Distinction Winners