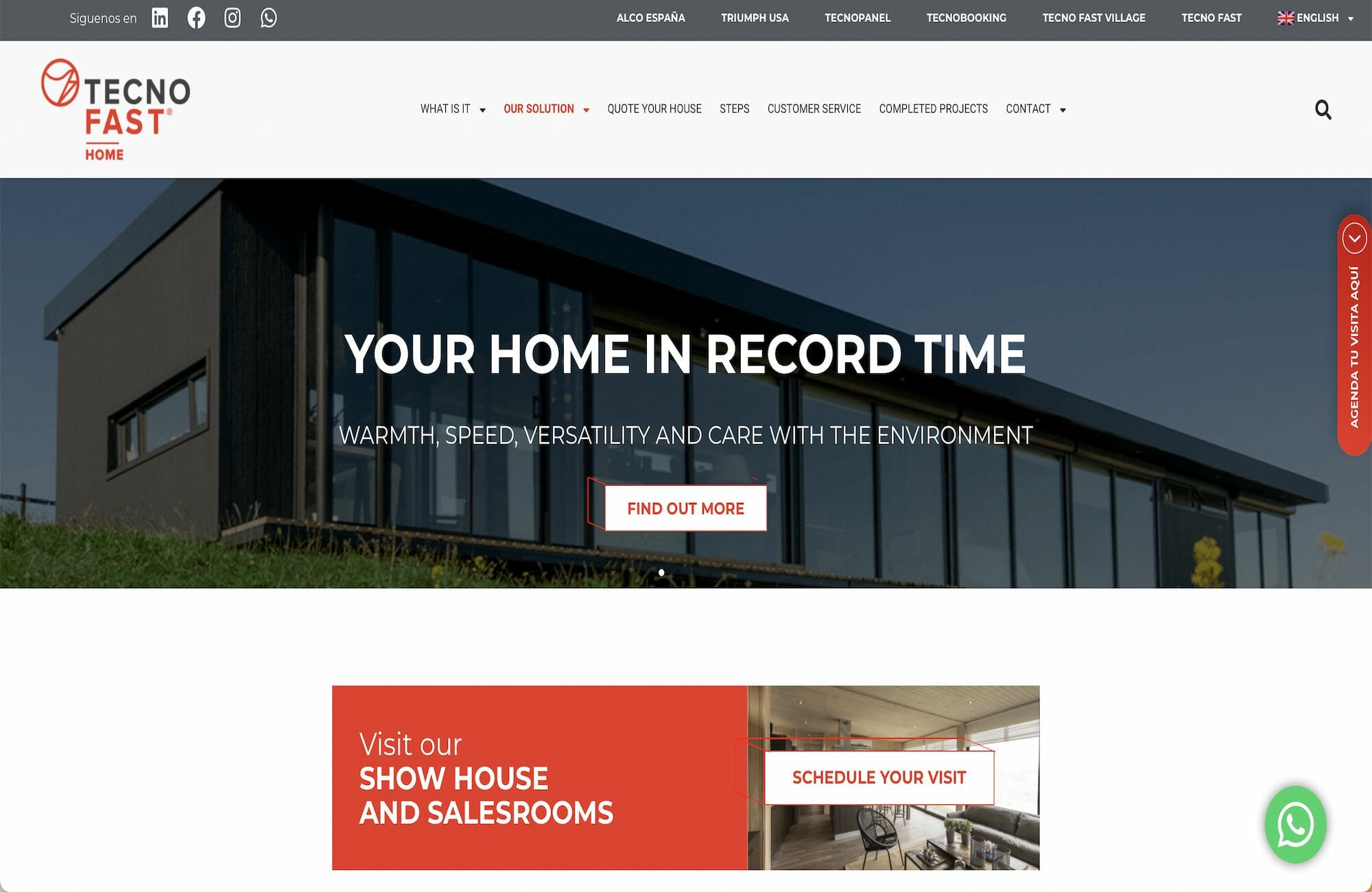 Main Category: Marketing Piece Entry
Entrant: Tecno Fast S.A
Award Criteria
Specific Medium Used
Target Audience
People between 35 and 50 years old who are always looking for new emotions to achieve a degree of happiness. His search for these emotions is to travel to new places or to investigate new concepts. Goal: to experience as much life as possible in one lifetime. Fear: being trapped or being forced to conform. Weakness: wandering aimlessly and inability to hold on to things. Talent: Being true to your own desires and a sense of wonder. People who live in Santiago and have a piece of land where they plan to have a refuge with an ocean view to escape when they can and be able to connect with their passions and that of their children. They like Surf + Bicycle + Architecture + Nature. He has always tried to integrate nature with a sustainable community proposal.
Message to be Communicated
Publicize all our modular solutions in the housing area. Your house in record time! Follow these simple steps to be able to quote your new modular solution or schedule a visit to our showroom.
Distribution
On the website we have 7 different sections 1. Why do you have to choose Tecno Fast? 2. Our solutions : it is where we show all our modular solutions 3. Quote your house: landing page to quote your next modular solution 4. Steps : steps you must follow to obtain your next modular solution 5.Customer service 6. Success stories: photos of houses already installed 7.Contact
Entry Objective
We changed the entire website to create several landing pages, so we can collect more leads from potential customers. with the aim of generating more quotes and visits.
Effect on Sales, Visits, or Inquiries
Sales by quotes to the website: US 873168.54 Increase in visits: 418,332 visits Considerable increase in quotes thanks to landing pages
See More Awards of Distinction Winners