Swinomish Tribal Administration Office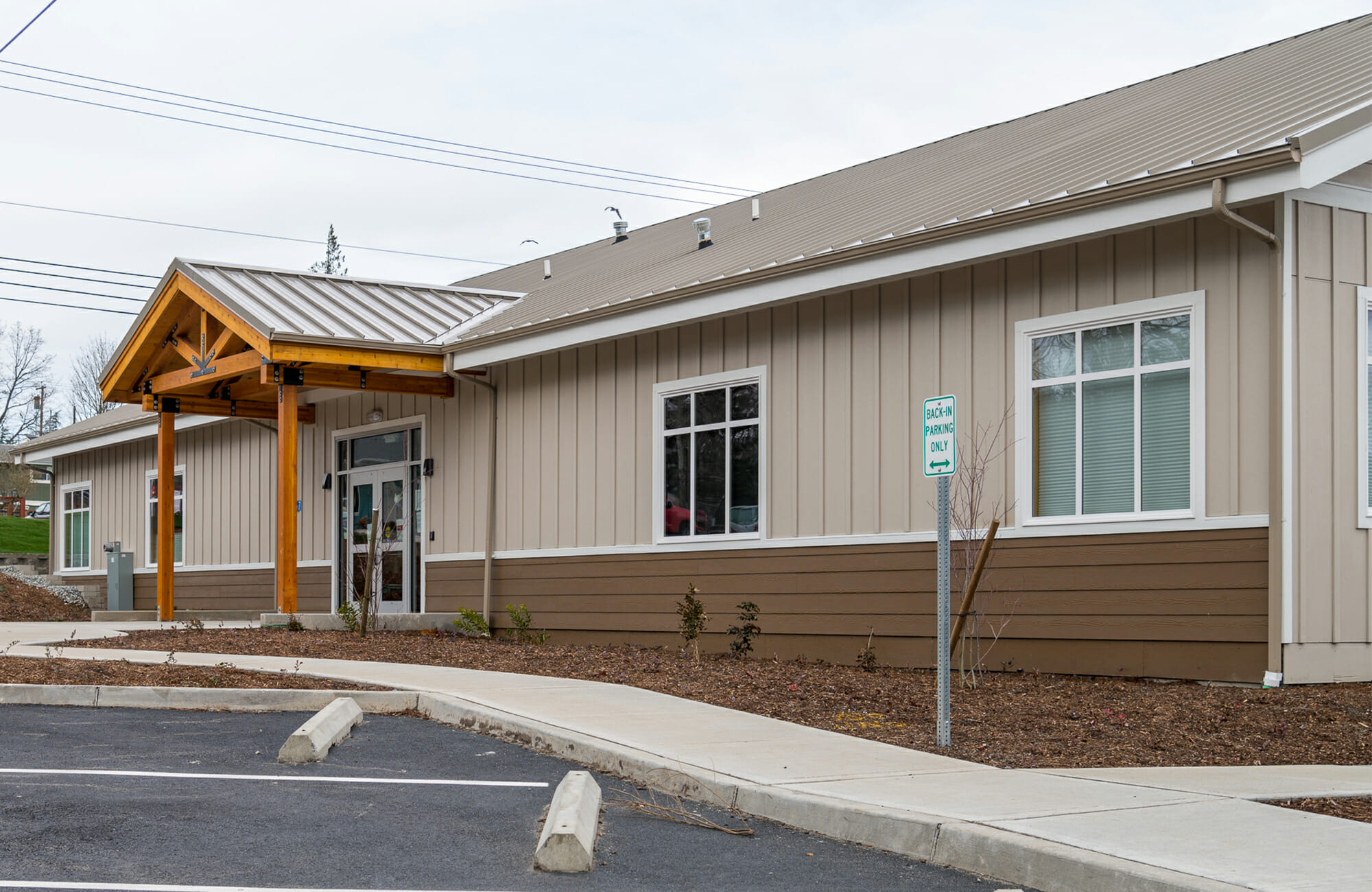 Main Category: Modular Building Design
Company: Pacific Mobile Structures, Inc.
Affiliate: Blazer Industries
Location: La Connor, WA
Building Use: Administration and Office Space
Gross Size of Project: 6468 Square Feet
Days to complete: 128
Award Criteria
Architectural Excellence
The Swinomish Indian Tribe needed to expand its current administration office space. They decided to seize the opportunity when they were awarded a federal grant expiring at the end of 2020. Pacific Mobile sprang into action, quickly providing a custom modular building designed to utilize the entire site. The building features a standing seam metal gable roof with a 512 hinged roof system completed onsite. Two custom timbered entries on the front and the back of the building were created for this project to achieve a tribal look and feel. The exterior of the building is bat and board with wainscot across the front. Inside, the building features nine-foot ceilings, oversized windows for an abundance of natural light, floor-to-ceiling dividers in the bathrooms, and lacquered and stained trims. In addition to providing the administration building, Pacific Mobile also provided a Concrete Masonry Unit (CMU) Restroom in partnership with the KCDA Purchasing Contract.
Technical Innovation & Sustainability
Because of the nature of the tight site, the mechanical system was placed in the attic to maximize the square footage in the floor plan. In addition, this design allows ample space for the mechanical system and extra storage for the client.
Cost Effectiveness
This is a federally funded project, and Davis Bacon Rates apply. With that being said, off-site modular construction lent itself to be the most cost-effective solution for the Swinomish Indian Tribe. Much of the project was built in the factory and completed in the field, adhering to all tribal TERO requirements.
See More Awards of Distinction Winners