Suquamish Tribal Health Clinic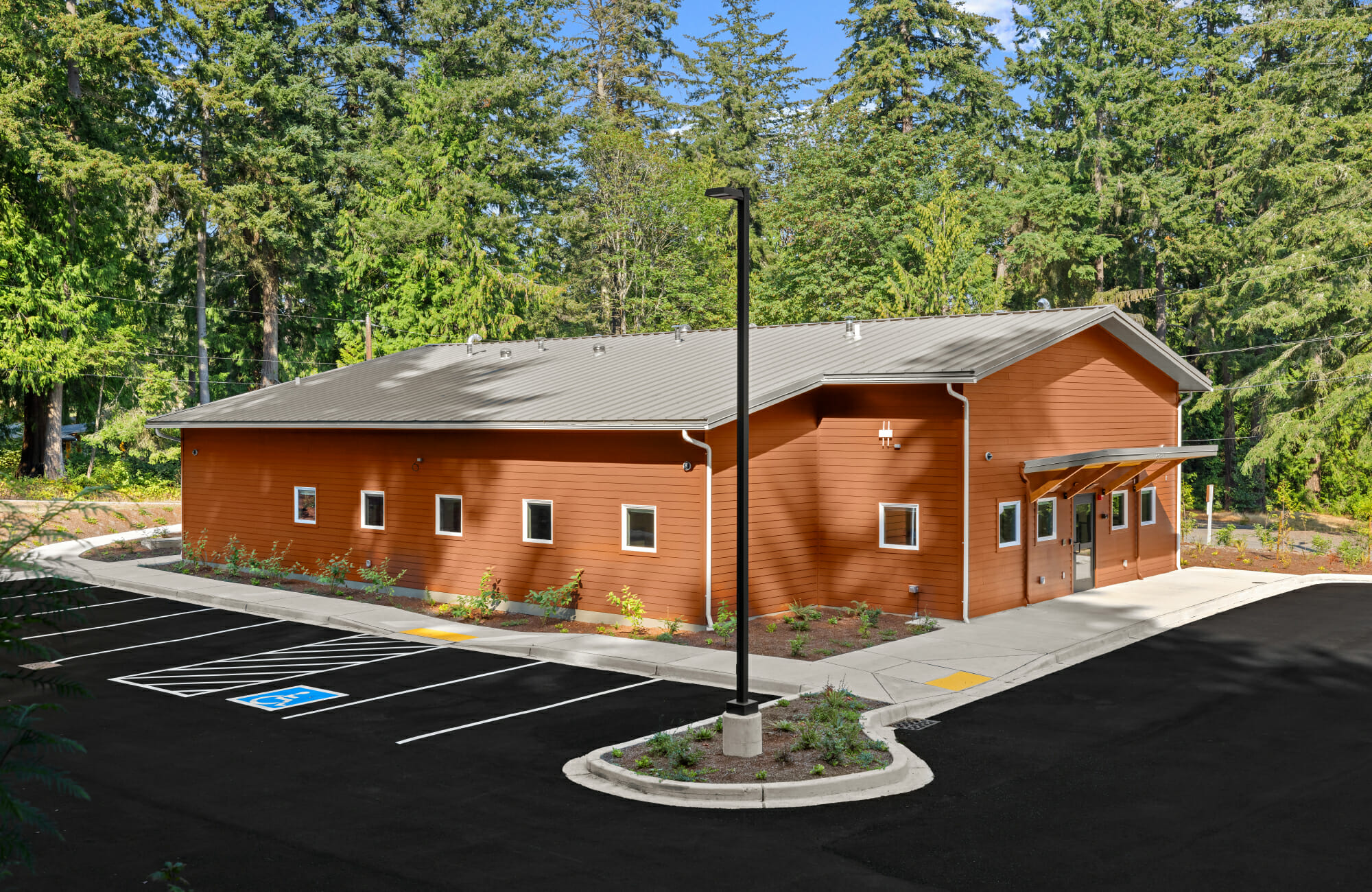 Main Category: Modular Building Design
Company: Pacific Mobile Structures, Inc & Blazer Industries
Location: Suquamish, WA
Gross Size of Project: 4044 Square Feet
Days to complete: 61
Award Criteria
Architectural Excellence
The Suquamish Native American Tribe was inundated with community members in need of clinic dedicated to COVID-19 testing, diagnosis, and treatment. Pacific Mobile provided a 60X62 building with a 9X36 vestibule attached, totaling a 4,044 square foot COVID-19 Clinic. The building includes offices, a kitchen, and patient, procedure, telehealth, exam, consult, and lab rooms with special holding rooms for medications as well. Sound walls and extra lighting throughout complete the interior of the building. The exterior features a standing seam metal roof that had to be installed onsite due to roadway height restrictions, hardy lap siding, a pad-mounted split HVAC system, custom porch, and an added generator for backup. Final touches include color and style-matching to the scheme of the existing tribal buildings. The building site is located on a peninsula overlooking Port Madison.
Technical Innovation & Sustainability
With the site location situated on a peninsula just north of Seattle, harsh weather is a given in the winter months in the Pacific Northwest. Because of this, the building was designed with a membrane roof that would take the site rolled trusses and roofing without having to move it. This proved to be a very important innovation when the time came to install the building as there was a windstorm the team had to work through.
Cost Effectiveness
Due to the site location being nearly surrounded by water, local suppliers were utilized to ease the cost of transporting materials to the site. Hardy lap-siding was used for additional protection and longevity of a building located in the Pacific Northwest, along with a standing seam metal roof to shield the building from the abundance of rain in the region. When placing a building in this area of the United States, it's important to go above and beyond for the building to truly be a standard 40-year building.
See More Awards of Distinction Winners