San Francisco USD - Lake Shore Campus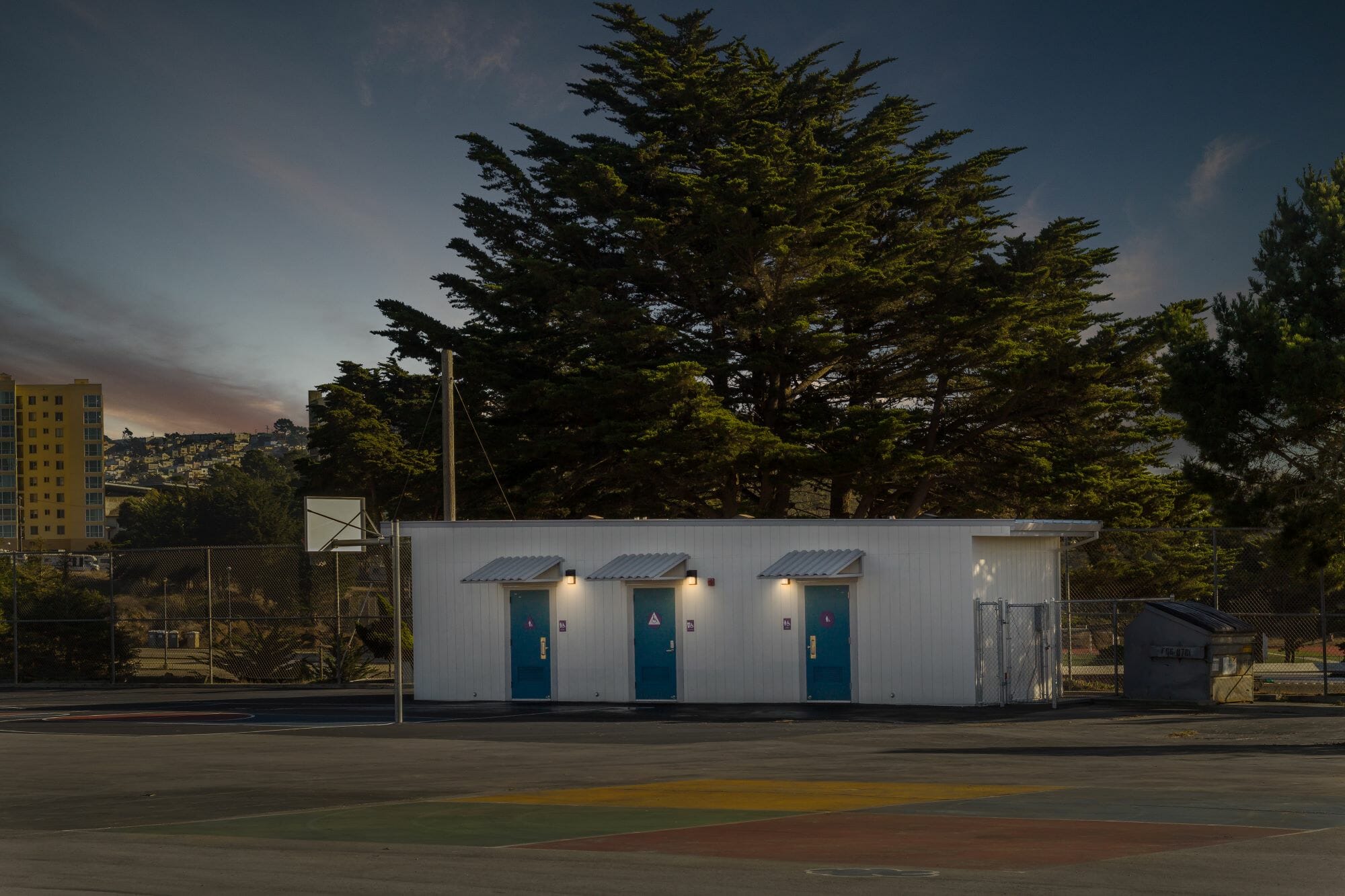 Main Category: Modular Building Design
Company: Reliant Asset Management, LLC
Affiliate: Class Leasing, LLC
Location: San Francisco, CA
Building Use: Restroom
Gross Size of Project: 480 Square Feet
Days to complete: 35
Award Criteria
Architectural Excellence
The San Francisco Unified School District – Lake Shore District was in need of an updated restroom facility for their staff and student body. Class Leasing, LLC was contracted to design, fabricate, supply, and install the specialty modular building for this purpose. Engineering support on this project was provided by R.S. Tavares. The new modular installation consists of 1(12' X 40') restroom facility customized to meet the school district requirements. Class Leasing's scope included the removal of existing asphalt and providing a concrete foundation, including the sump pump and walkway, crane setting the building, and doing the related site finishes. The building included District specified custom finishes including ceramic tile floors and walls, specialty fixtures and wall finishes.
Technical Innovation & Sustainability
This modular facility's heating and cooling system was manufactured to meet California's Title 24 and ASHREA efficiency standards. This innovative modular design of the building increased the flexibility of the building, reduced the dreaded infrastructure time and overall environmental impact. The building was transported to the project site, craned onto the concrete foundation, then blocked and leveled with a walkway for easy access from the elementary school campus playground.
Cost Effectiveness
The entire modular project was completed in less than 120 days, from contract to beneficial occupancy, during a period of the COVID-19 shutdowns. The timeline of this modular build, including fabrication and installation, under pandemic-related restraints greatly reduced cost and saved time as compared to a more traditional stick build. Additionally, the San Francisco Unified School District was saved more expense with the use of non-union labor to fabricate this specialty unit in plant.
See More Awards of Distinction Winners