Pre-Fabricated Modular FLETC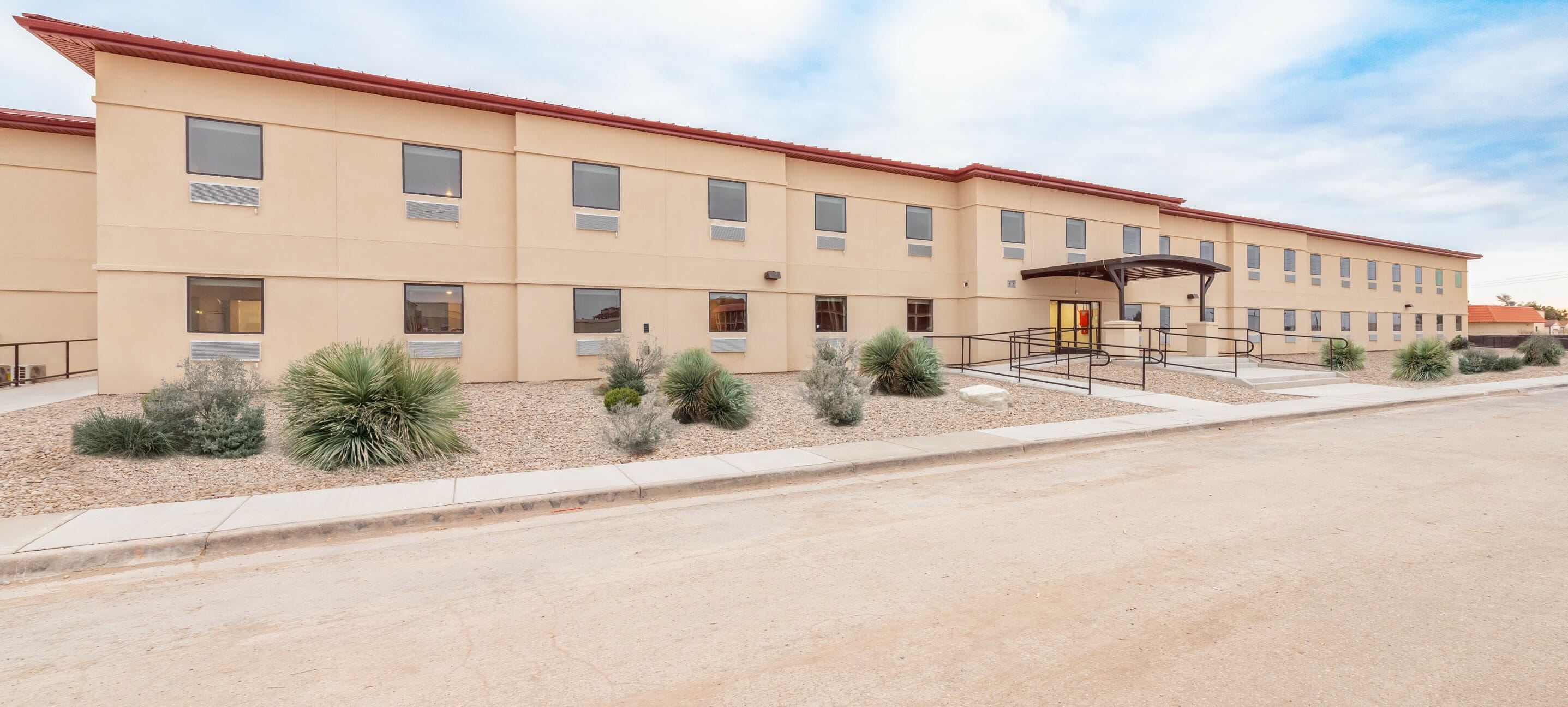 Company: Sustainable Modular Management, Inc. &
Advanced Modular Mfg
Location: Artesia, NM
Gross Size of Project: 49600 Square Feet
Days to Complete: 279
Award Criteria
Architectural Excellence
The building was designed as "L" shape to accommodate the site conditions. It is comprised of (67) 12' x 60' modules and (3) 12' x 32' modules. It has an EIFS exterior and standing seam metal roof. The design incorporated central and corridor access for ease of traffic flow.
Technical Innovation & Sustainability
Due to the site location, make-up air and humidity introduction was incorporated into the design for the comfort of the occupants.
Cost Effectiveness
The overall cost of project was reduced by utilizing helical piers and ecoscape landscaping. The materials chosen for the interior were based on longevity and cost effectiveness.
See More Awards of Distinction Winners