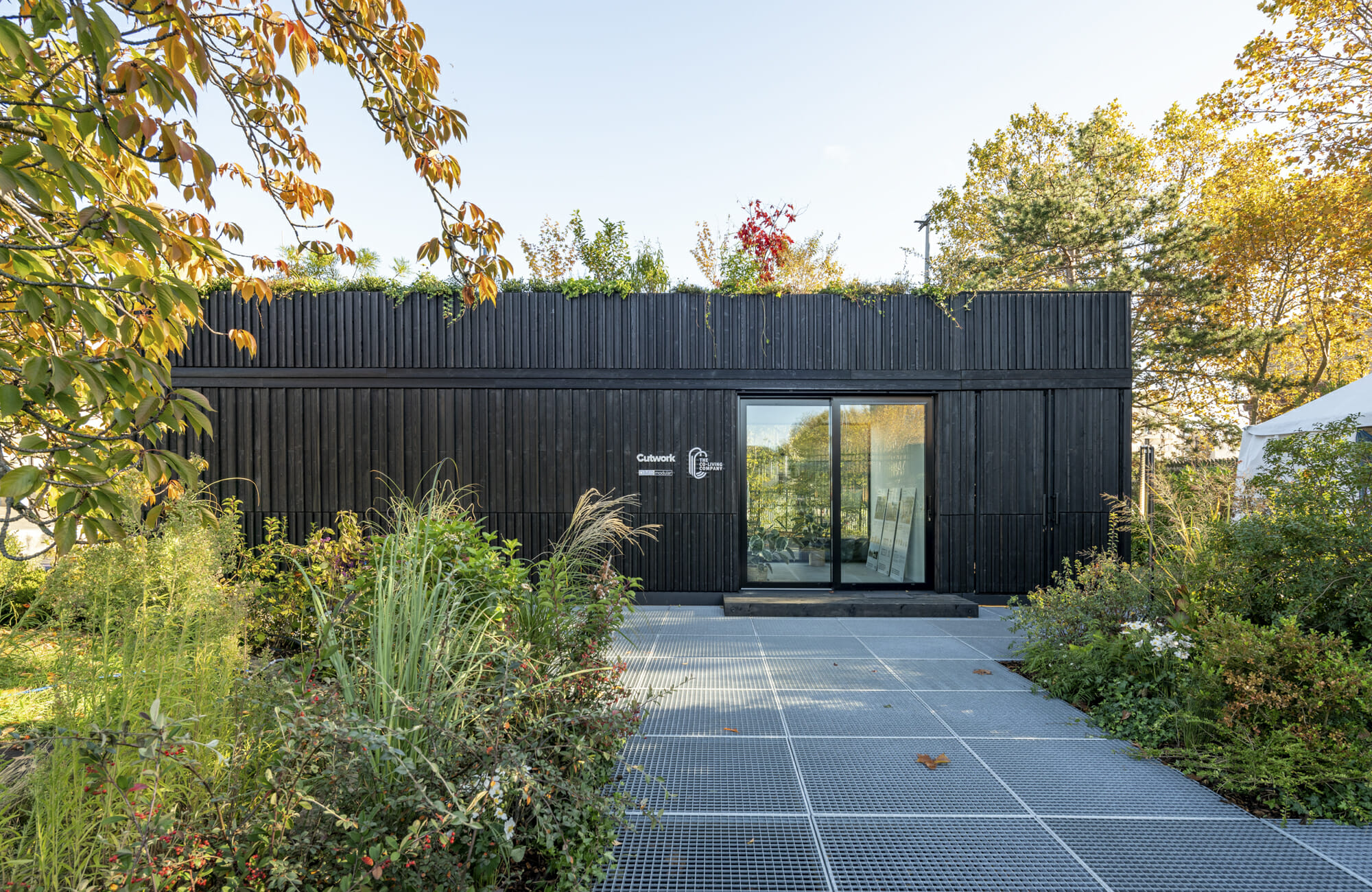 Main Category: Green Building
Company: DMDmodular
Location: Paris, France
Building Use: Relocatable showroom, Co-living apart
Gross Size of Project: 589 Square Feet
Days to complete: 170
Award Criteria
Architectural Excellence
This project aims to address today's key urban challenges: How can design address our increasing need to do more in less space? How can we leverage emerging construction methods to address the critical demand for housing? What is home today, after the traditional family? In Japan, a washitsu is an 'anything' room, open to reinvention and continuous adaptation. It has no predefined, single dedicated purpose (unlike rooms in most European homes). It is a space that can take any shape to meet inhabitants' changing everyday needs. The design integrates a lift-bed that disappears into the ceiling, opening the space to other usages, a modular sofa, compact storage, and balcony planters, carefully designed to reactivate local biodiversity. The interior design language stands on simplicity, elegance and genuine materials. Microcement floor finishes and birch plywood furniture were chosen to combine long-lasting, easy to maintain qualities with unordinary yet timeless aesthetics.
Technical Innovation & Sustainability
This project introduces modular off-site construction into the emerging new residential category of coliving. The modularity and mobility of the unit give coliving developers key advantages to scale development and improve quality control across distinct locations. The modularity will allow the brand to easily adapt and develop in different urban contexts and locations (ie. slab blocks, narrow blocks, rural, etc). The unit structure consists of a three-dimensional, welded steel frame, insulated and cladded, with an exterior staircase frame. Atop the unit is a social terrace, immersed with dense lush planters along the perimeter. Enabling this modular unit to activate local biodiversity and support ecology presented key challenges (as opposed to solutions with traditional building technologies). This was accomplished through careful selection of materials, applying innovative building techniques, such as the facade cladding and unique metalwork, and automated irrigation and draining.
Cost Effectiveness
The PolyRoom module will be primarily used for marketing purposes and to secure investment in the project; being able to relocate and showroom the module across various locations greatly broadens its reach, thus increasing its cost-effectiveness. The philosophy of 'no compromise' in the product's quality, standing behind the project from the very beginning, simultaneously prolongs its projected durability and lifespan. The use of high quality, easy to maintain materials as interior and exterior finishes also contributes to potential future expense reduction. Presenting these values through the PolyRoom was crucial for The Client and will pose as a starting point for mass production and expansion of co-living developments.
See More Awards of Distinction Winners