Pemberton Township Police Department Addition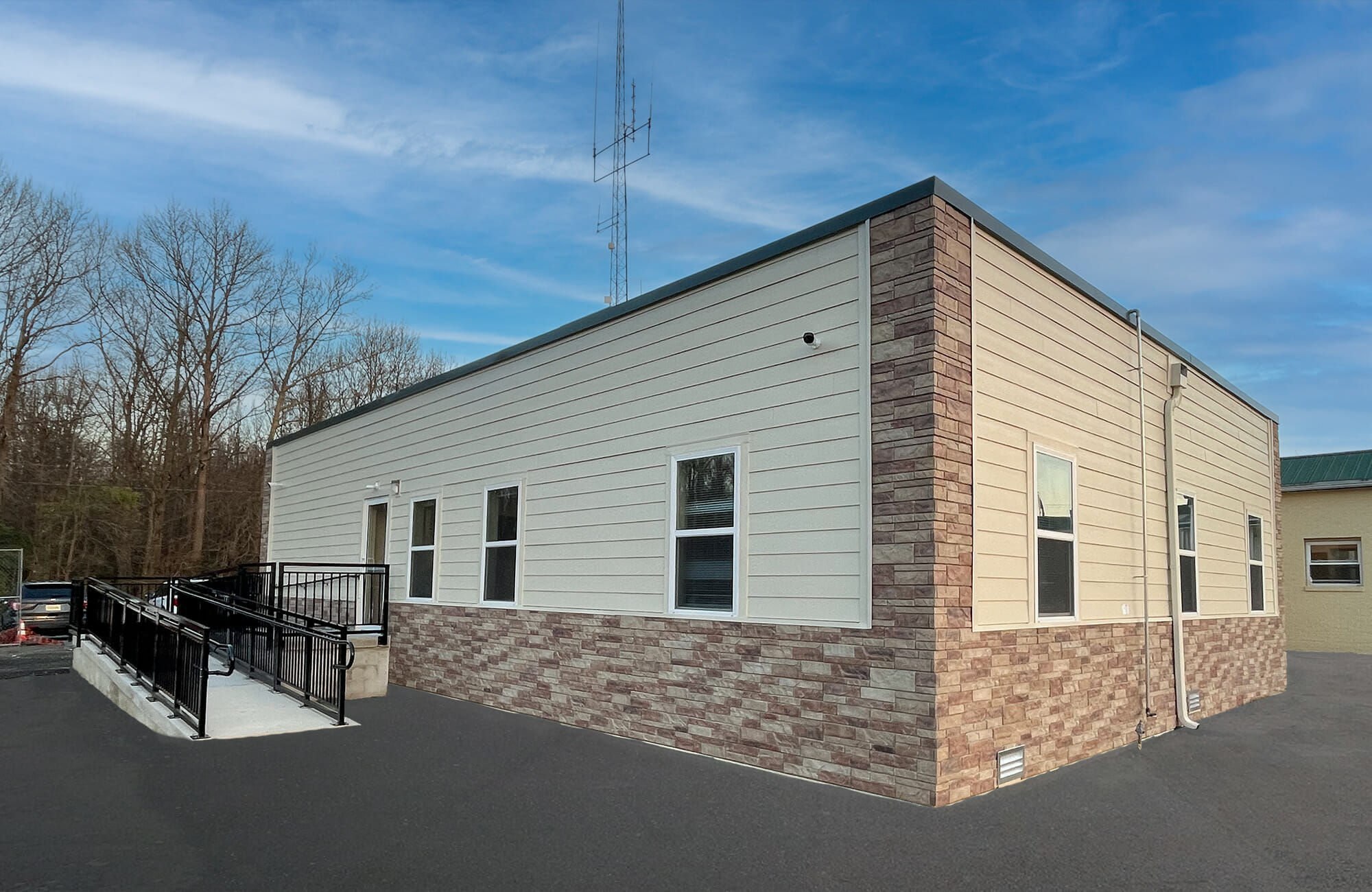 Main Category: Modular Building Design
Company: Modular Genius, Inc., Specialized Structures & Sunbelt Modular
Location: Pemberton, NJ
Gross Size of Project: 1872 Square Feet
Days to complete: 182
Award Criteria
Architectural Excellence
The overall design of the building was created to maximize usable space for up to 30 policemen and 10 policewomen for the start of their shift, the pre-shift briefing, then post-shift activities. While this was achieved, the space can also be reconfigured for occasional training or security meetings. The basis of design was created to work with the already established process flow of the existing police station. This new modular addition allowed the police staff to seamlessly transition from their current work spaces within the site building, going into the modular without a noticeable transition.
Technical Innovation & Sustainability
The modular addition was designed and installed to attach to an existing fully active police station/temporary jail holding area. To achieve this, specific accommodations were made at the building/modular joint for maintenance access to the existing utility wall of the jail cells, to include penal grade plumbing fixtures. The new modular addition foundation was designed and constructed to tie directly into the existing police station. The foundation of the building utilized the footers of the existing building and was installed in a way to create a solid crawl space below the building, while retaining the existing building's structure. The new modular addition was designed and constructed to allow the modular to tie directly into the existing buildings current utilities, without the need for costly upgrades. For instance, gas fired HVAC were chosen, so that the electrical requirements for the building were low, not requiring a service upgrade at the existing building.
Cost Effectiveness
Since this police station was created to serve a mid-size township, the disturbance to the day-to-day operations of the police staff was of major concern. If the project have been done with conventional construction, the disturbance would have been great. Policemen and women would have to have been displaced and might have to be moved to a nearby alternate police station. By completing the project in Modular, it allowed the police station to operate with little to no disturbances. Since the project was a design build, with the design being done in-house working directly with the customer, there was a large layer of pre-construction that was not needed. This allowed the customer to achieve better finishes, more equipment and a better foundation system with the costs saved in the design phase of the project.
See More Awards of Distinction Winners