Ohio Valley Bank – Bend Area Office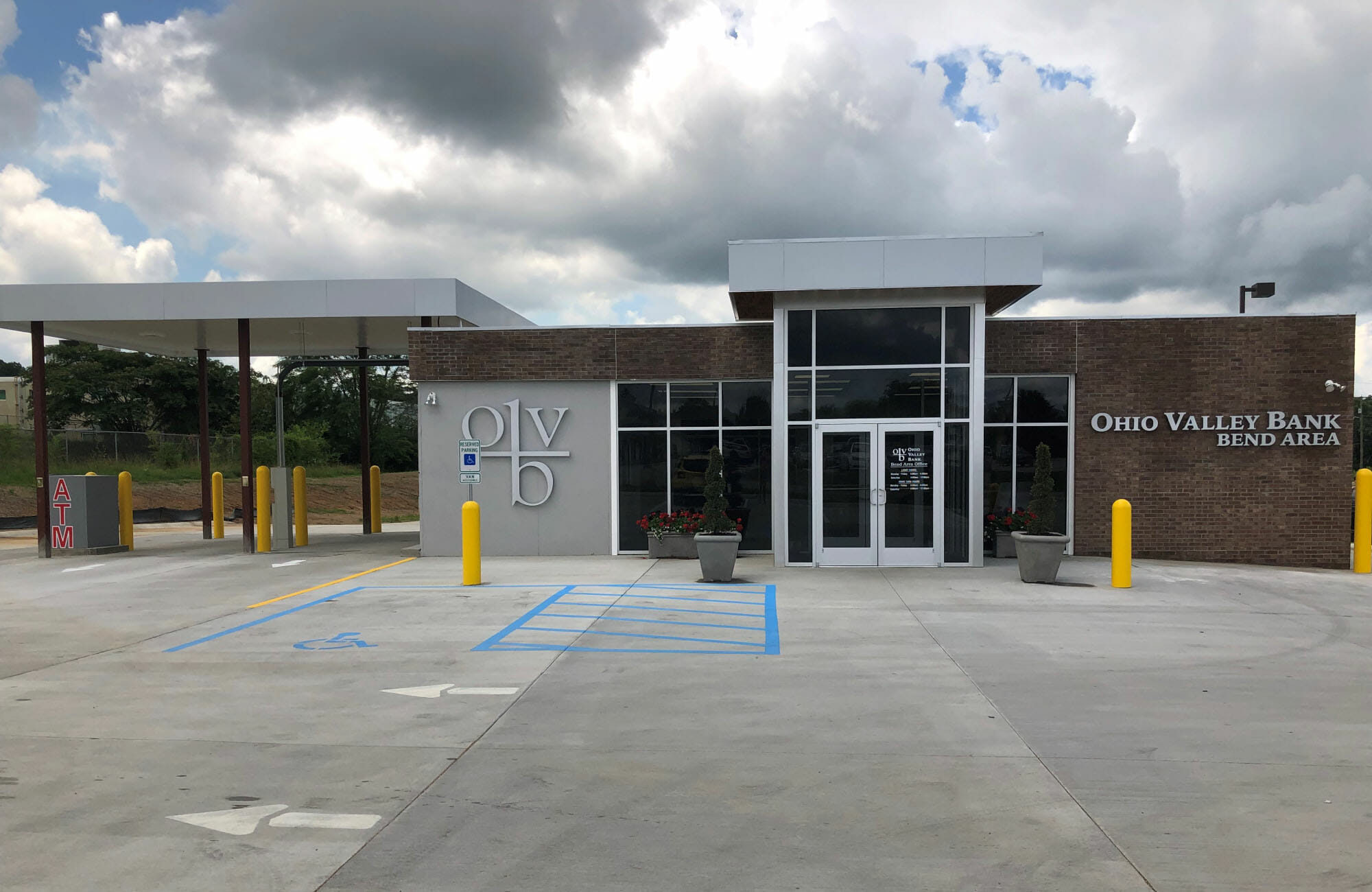 Main Category: Modular Building Design
Company: Black Diamond Group
Affiliate: BOXX Modular
Location: Mason, OH
Building Use: Commercial banking facility
Gross Size of Project: 2100 Square Feet
Days to complete: 197
Award Criteria
Architectural Excellence
BOXX Modular worked closely with the client to develop a floor plan that was as small as possible, while still providing all the functional space needed to effectively operate a banking facility. The interior and exterior finishes were completed on site to maintain appearances typical of a commercial bank. Store front interior and exterior assemblies were installed to add to the exterior aesthetics. A site constructed vestibule structure with accent roofing adds to the architectural appeal of the building, further increasing its look of permanence. Existing grades were reshaped to provide the grade level main entry into the building.
Technical Innovation & Sustainability
BOXX Modular worked with Titan Modular Systems to carefully coordinate where factory-built construction was combined with site construction. A considerable structural beam was designed to provide the generous spans needed for the installation of the exterior storefront wall assemblies. A full parapet was also installed by Titan Modular Systems to provide the clean roof line that formed the base line for the entry vestibule system and the drive through canopy structure.
Cost Effectiveness
BOXX Modular worked closely with the installation contractor to ensure placement of the modules onto the foundation could be performed without the use of a crane, thus saving tens of thousands of dollars. Additional cost savings were realized by BOXX Modular's use of its design-build approach. The entire project development process significantly reduced the project cost when compared with the more common three-step Architectural Design, Bid and Build process. Effective and timely coordination of all project disciplines enabled the project to be completed faster than other methods, which allowed the client to begin providing much needed patient care more quickly while also generating revenues sooner than anticipated.
See More Awards of Distinction Winners