Oakland International Station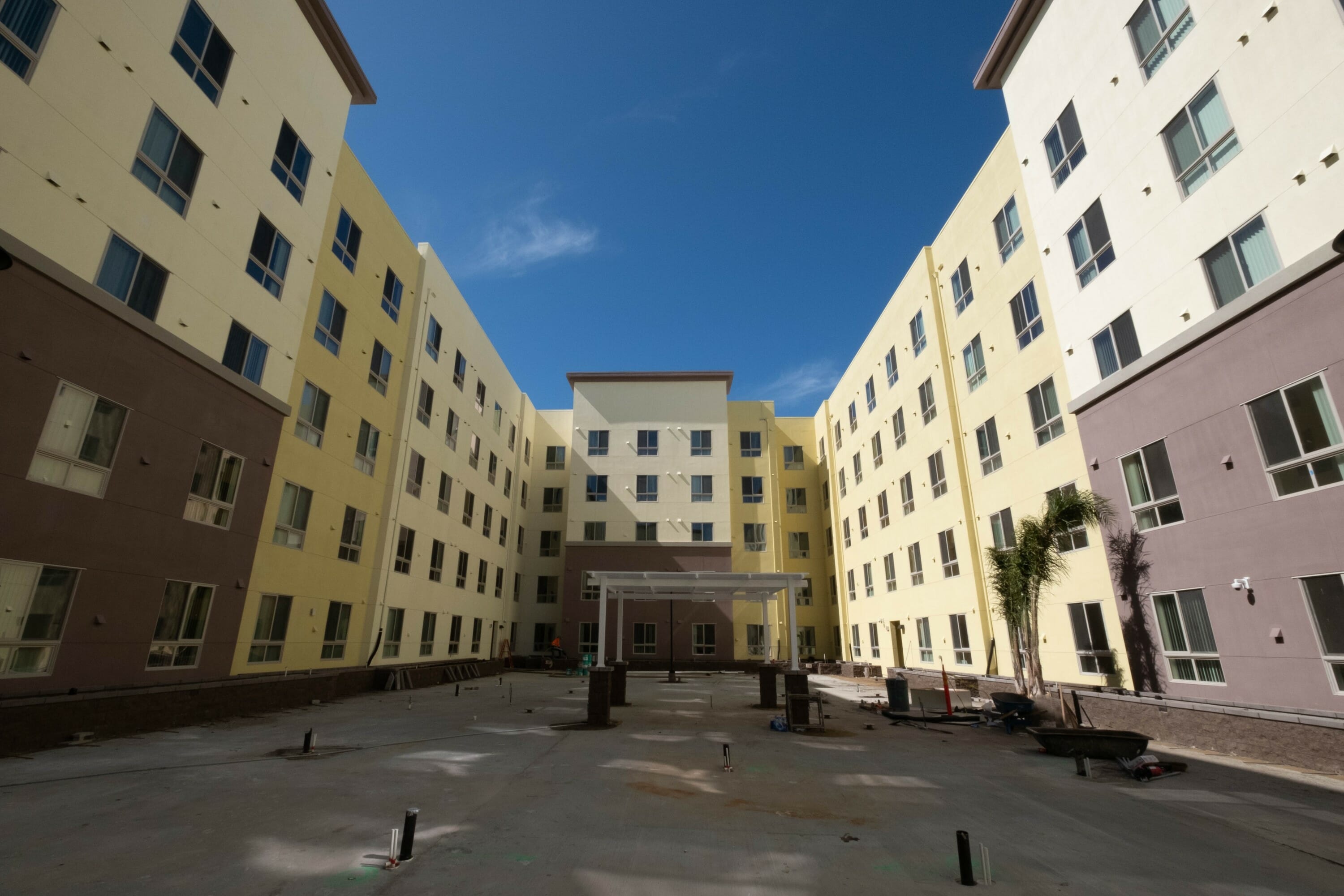 Main Category: Modular Building Design
Company: Nashua Builders
Affiliate: Architects Orange and Acc U Set Construction, Inc.
Location: Oakland, CA
Building Use: Multifamily Senior Apartments
Gross Size of Project: 263193 Square Feet
Days to complete: 880
Award Criteria
Architectural Excellence
The 324-unit, 5-level, modular project is the largest affordable complex for Seniors in the Bay Area. The affordable housing project is an example of how modular construction is solving the affordable housing crisis by helping developers reduce costs, increase efficiencies and reduce schedules. Oakland International is a TCAC project. Oakland Station Senior is a new mid-rise 62+ Affordable Senior Apartment Community that offers beautiful one and two bedroom floor plans. This luxury community is located in Oakland's most desirable area, east of the 14th Street Business District. Our interiors feature open-floor concepts with a gourmet kitchen, modern cabinetry, brand new energy-efficient appliances, wood-style plank flooring, modern lighting, and hardware.
Technical Innovation & Sustainability
As one of the largest volumetric modular projects in the SF Bay area, the project management and coordination impacts are quite significant. Nashua Builders produced 6 modules as "Proto Type" units ahead of the project production run to allow the entire project team to review and confirm design decisions made previously. The 324 unit project was comprised of 394 loads. Maximizing offsite construction for this project was a key goal to ensure rapid and affordable on-site completion. The project included 415 module installations over 40 total crane days, while utilizing 4 shuttle trucks and a 7 acre staging yard. The site footprint covered almost 3 acres. The project was installed in two phases following the technical and timing requirements of the large podium. Part of the podium was completed, followed by module installation - phase 1. Once complete, phase two commenced with the balance of the podium followed by the installation of the remaining modules.
Cost Effectiveness
The project was designed to get low-income seniors into affordable housing 50% faster than traditionally built apartments, with 30% less waste. The result, a 320-unit, five-level modular project built over one level of parking/amenity space and a concrete podium. Senior living developer AMG & Associates, LLC/The Pacific Companies originally planned for the complex to be conventionally built, but once they determined the time and expense of the project, they sought alternative solutions to keep rental rates down while continuing to provide high-quality, well-designed residences for low and moderate-income seniors.
See More Awards of Distinction Winners