New Headquarters "Cacciatori di Puglia"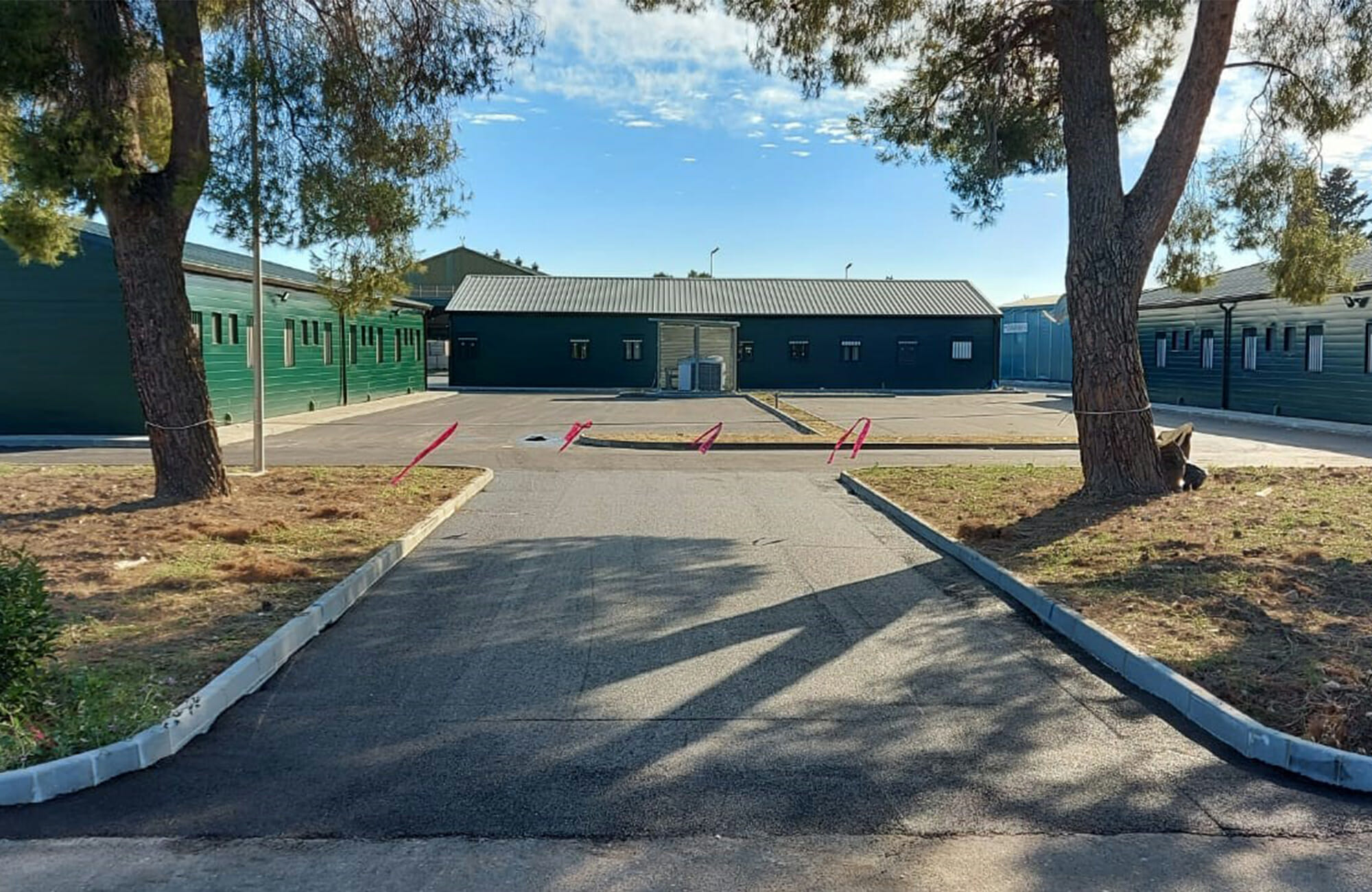 Main Category: Modular Building Design
Company: RI SpA
Affiliate: 
Location: Amendola, Puglia
Building Use: Accommodations and Offices
Gross Size of Project: 1186 Square Meters
Days to complete: 296
Award Criteria
Architectural Excellence
The project consists of the construction of three buildings with prefabricated modules, for office and residential use, located in Amendola Military Airport (Italy). These modules sat on concrete plinth to minimize site work. The units were clad with metal painted corrugated steel panels on site. The roofs of the units sloped lengthwise to drain rainwater into pipes hidden between interior walls and to be reused in the outdoor garden.
Technical Innovation & Sustainability
The building also includes sustainable materials, energy efficiency through correct building orientation and building fabric with engineering services. The buildings aim to create a natural and sustainable environment that respects the surrounding environment. The design features solar passive design, daylighting, solar power, heat recovery ventilation, heating and cooling with radiant slab floors. Displacement ventilation helps keep the interior cool in the warmer months and abundant daylight from skylights.
Cost Effectiveness
The building is a cost-effective solution, which provides high quality sustainable residential development at an affordable price point. In particular, the modular structure is covered with a roof that integrates a new type of solar panel that can both produce electrical energy and thermal energy to power, heat and cool the house. The purpose of the new design is to create a comfortable and sustainable building and also to reduce long-term running costs for the owner.
See More Awards of Distinction Winners