The Center for Well-Being, University of Maryland, Baltimore County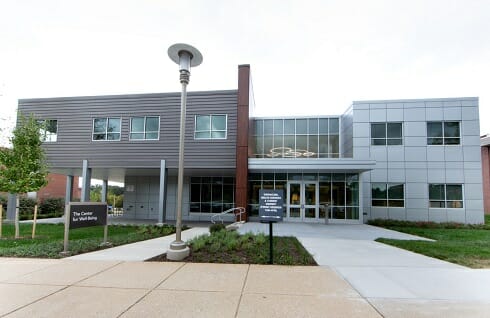 Main Category: Marketing Piece Entry
Entrant: MODLOGIQ
Award Criteria
Specific Medium Used
Internet + Video
Target Audience
Leadership, trustees, and construction executives in Higher Ed, potential CM/GC partners, architects
Methodology
spokesperson, time lapse, and popular entertainment video to relay "It's almost like time travel"
Message to be Communicated
Off-site accelerates construction by moving start and finish lines: "It's almost like time travel
Distribution
Web, email, blog
Entry Objective
1) Capture attention with non-traditional use of time-lapse footage to demonstrate how off-site doesn't just speed up construction by running faster, but it actually moves the starting line -- with manufacturing starting at same time or earlier than site preparation – and therefore moving the finish line. 2) Engage prospects and generate inquiries by providing the next step in the process: a Guided Virtual Tour of all three phases the project (structural/framing, finish in factory, site completion). Hyperlink leads to a form that lets prospects request a specific time and date for a web conference where MODLOGIQ team members provides an interactive guided tour -- highlighting key features, processes, and advantages of off-site modular construction.
Effect on Sales, Visits, or Inquiries
Too early to tell, just posted to web blog. Email campaign starts next week.
See More Awards of Distinction Winners