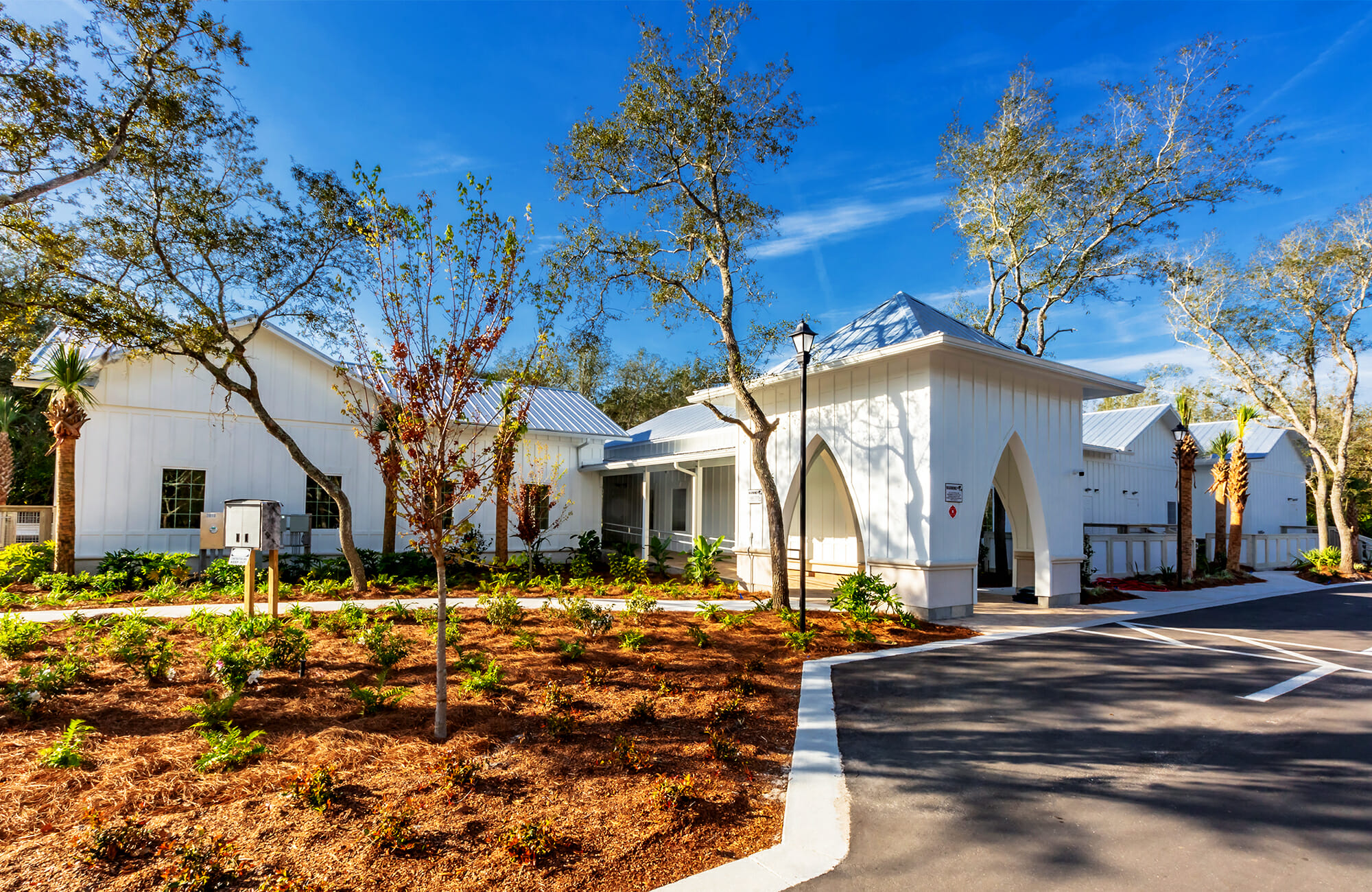 Main Category: Modular Building Design
Company: Vesta Modular
Affiliate: Diamond Builders, Inc.
Location: Amelia Island, FL
Building Use: Christian and Classical School
Gross Size of Project: 7770 Square Feet
Days to complete: 244
Award Criteria
Architectural Excellence
The Holy Trinity building design layout was done in accordance with the existing campus buildings. VESTA utilized methods to match the existing buildings with board and bat siding. All buildings roofs were installed on site to match the other buildings. The project was designed with the natural landscape in mind. The open walkways bring the campus an indoor-outdoor feel for students. Existing 100-year-old oak trees were preserved and placed thoughtfully on the site plan. Additionally, the ceilings were painted sky blue to reflect the feeling of the sky as you walk throughout the building. Overall the customer wanted the project to reflect traditional construction but utilizing the modular building solution. With the use of multiple different size modules VESTA was able to provide a solution that looks beautiful and integrates with its natural surroundings.
Technical Innovation & Sustainability
The structural components of the project included perimeter frame buildings 90% complete with siding and structural roof systems were completed on site. The aesthetic finishes of the exterior and interior were designed to reflect existing building structures on campus. The innovative design brings nature into modular design. The post and beam hallways and roof systems bring a unique polished look to permanent modular construction.
Cost Effectiveness
The project was very cost effective allowing permitting, site development and construction to begin while the modular portion of the project was in production. Once the modules were installed the roof and siding systems were installed. The projected time savings was assumed at a 38% time savings and cost savings of over 100% under the site built design.
See More Awards of Distinction Winners