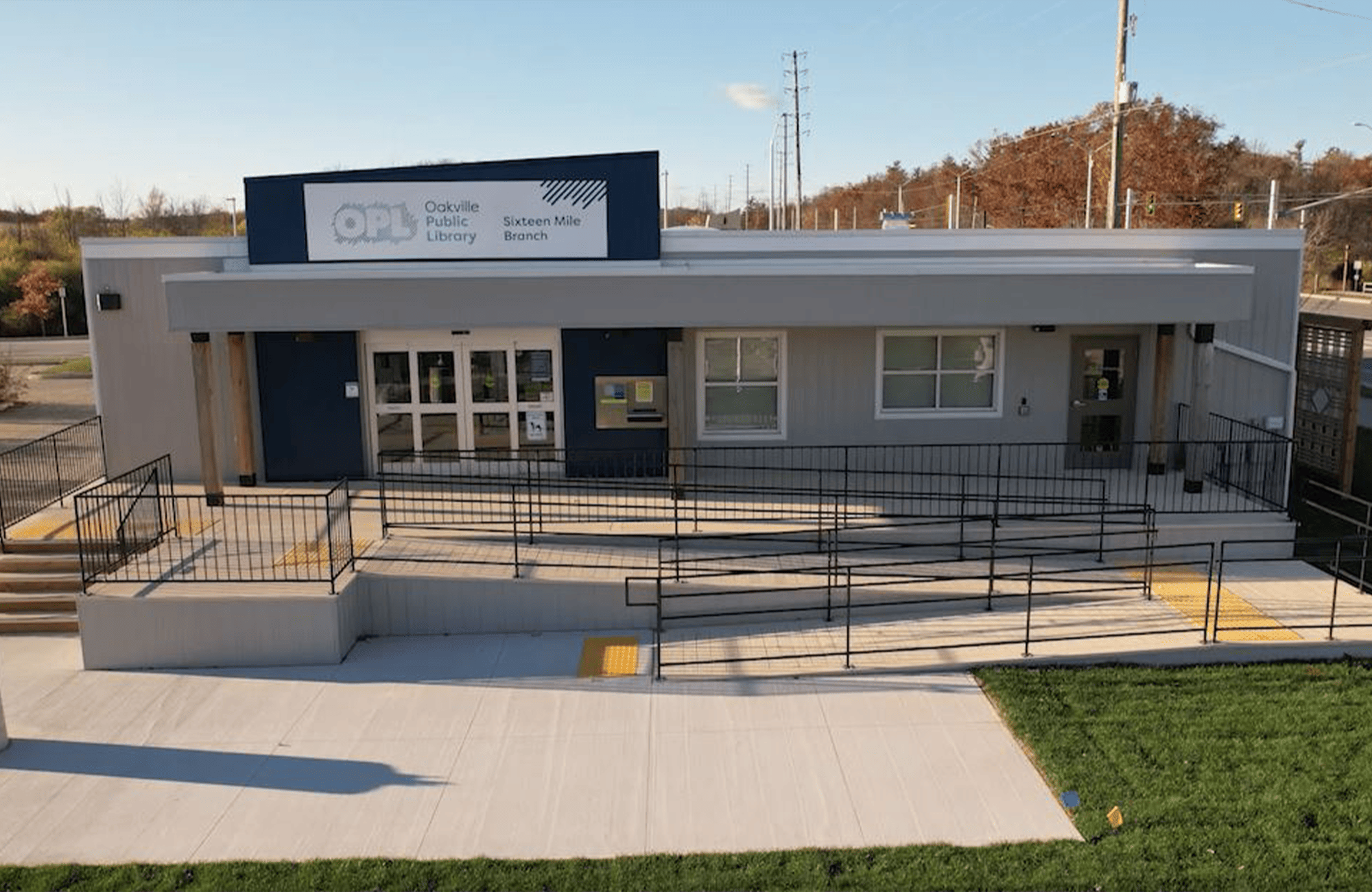 Company: Steenhof Building Services &
Nomodic Modular Structures Inc.
Location: Ontario, Canada 
Gross Size of Project: 5048 Square Feet
Days to Complete: 107
Award Criteria
Architectural Excellence
The Town of Oakville had then wanted to relocate an existing library facility approximately 1,500 ft. (460m) northwest from its current location to 3250 Neyagawa Blvd.
The single story library consists of seven (7) 12' x 60' modules plus a, for a total building area of approximately 5,048 sq. ft. (469 sq. m.). It construct of steel and has large openings inside to provide an open area for the library's occupant. The building was designed for easy disassembly with knowledge that this library was destined to move again.
Technical Innovation & Sustainability
- Modules designed and built to be relocatable. The modules were disassembled in 2 days.
- Existing site was restored to it's original state.
- The granular fill used under the original building foundation was re-used for the new location
- Foundation system were comprised of screw jacks which provided temporary structural support without impact to surrounding area.
- Trees in the new location were successfully preserved during the installation.
- Very minimal waste was produced in the relocation of the building.
Cost Effectiveness
Costs in relocating a existing structure is far less than demolishing old buildings and rebuilding new ones
Reusable foundation system (screw jacks on pads)
Little to no impact to the existing building finishes
Design of building for quick and easy disassembly
Reusing granular fill under building reduces cost in removal and buying new fill
See More Awards of Distinction Winners