LexHAB FarmView Lowell Street Modular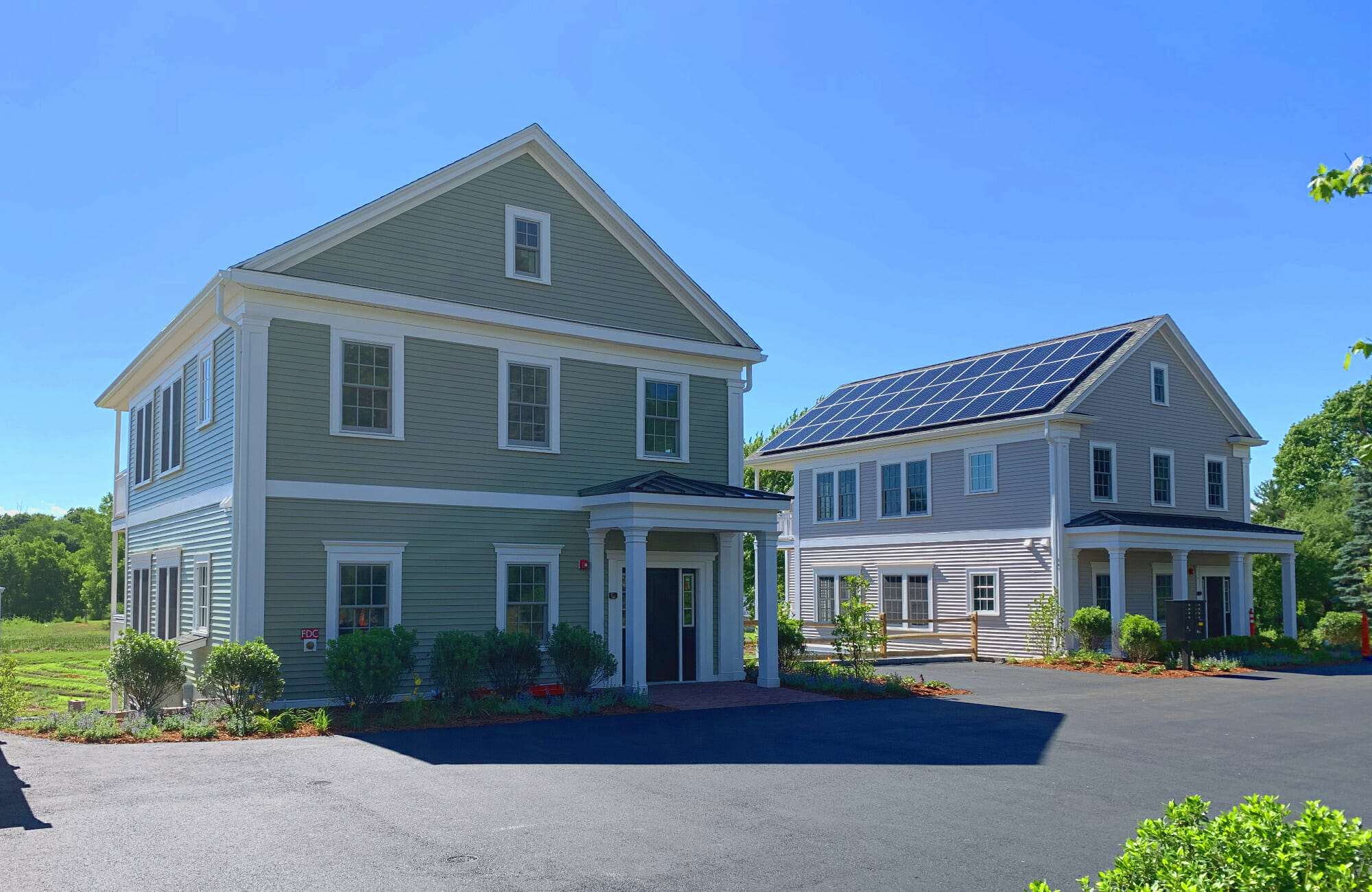 Main Category: Modular Building Design
Company: Triumph Modular
Affiliate: KBS Building Systems
Location: Lexington, MA
Building Use: Lowell income housing
Gross Size of Project: 4872 Square Feet
Days to complete: 212
Award Criteria
Architectural Excellence
Project is 2 residential multi-family homes each with 3 apartments. First floor each dwelling is ADA accessible. Units are situated on land sourced by Lexington Housing Authority on a community farm overlooking Arlington reservoir. All 6 units are affordable housing. First and second floors are modular boxes. Basement apartment was framed on-site.
Technical Innovation & Sustainability
Houses are extremely energy efficient. Bottom level is closed cell spray foam achieving minimum R-21 value in the basement walls. First and second floor modular buildings are double wall construction which allowed for 3 layers of thermos fiber insulation resulting in a R-45 in the exterior walls. Ceilings have 21 inches blown-in insulation in each attic. The HERS (Home Energy Rating System) was low. Each unit received HERC (Home Energy Rating Certificate) ranging from 47-52 with an average of 49 across the 6 units. HVAC is ducted heat pump style mechanicals. Each unit has its own system. Hot water heater is a hybrid model and again each unit has its own heater.
Cost Effectiveness
The use of modular enabled speed to occupancy. Significant site work was required to be performed concurrent to work being done at the factory. As a result, the schedule of completion was reduced, enabling occupancy within 180 days. Simultaneous off-site production of units while site work was being conducted is estimated to have saved project 2 months.
See More Awards of Distinction Winners