LaGuardia Delta Concourse G: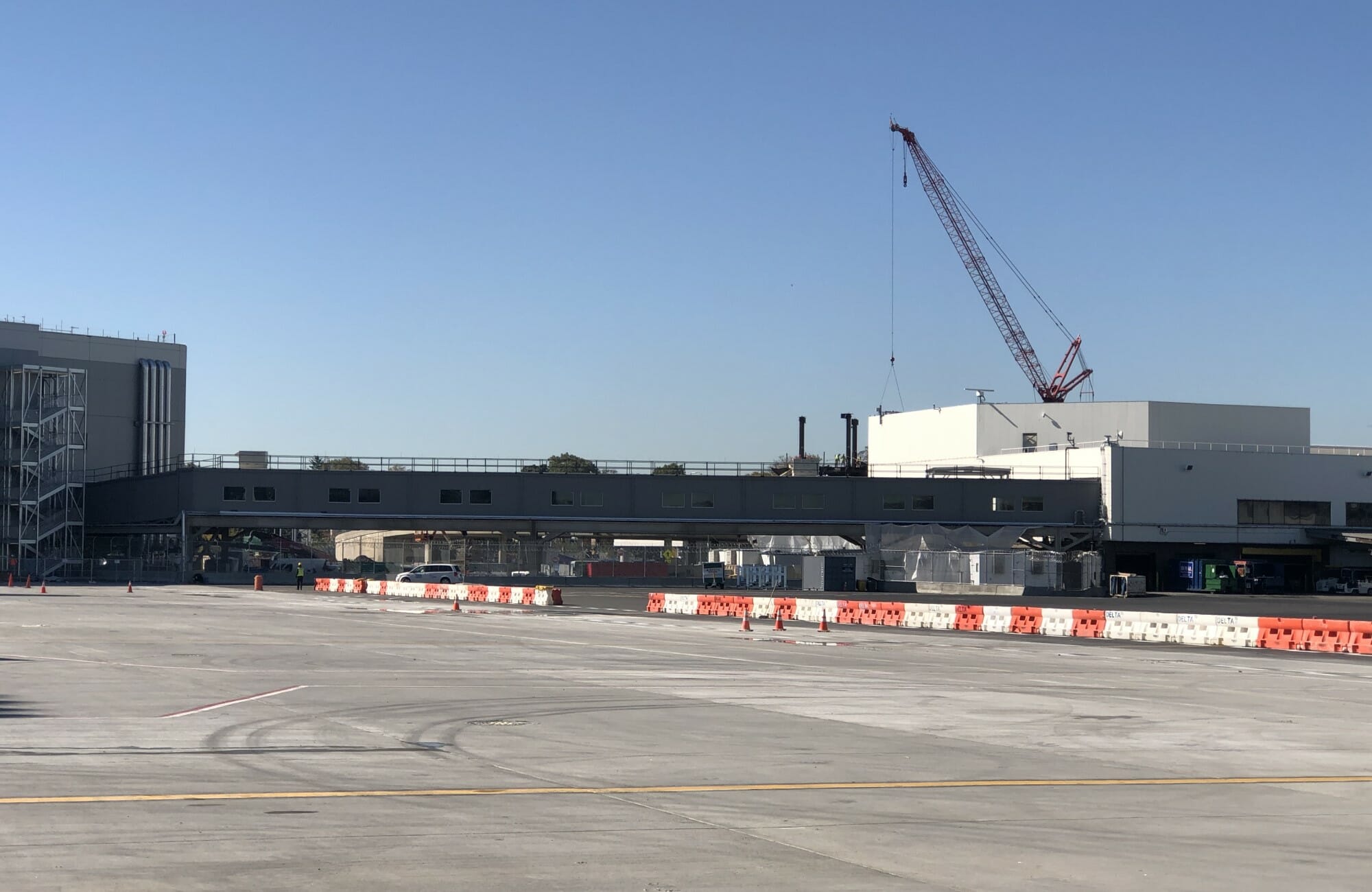 Main Category: Modular Building Design
Company: Cassone Leasing, Inc.
Affiliate: Whitley Manufacturing
Location: East Elmhurst, United States
Building Use: Temp Connector for Concourse G to D
Gross Size of Project: 3332 Square Feet
Days to complete: 264
Award Criteria
Architectural Excellence
Flexibility was a key factor for Delta Air Lines when putting together the request for the modular connector. The temporary 14' x 238' modular structure connects Concourse G to Terminal D and was designed to be removed after the completion of the new Headhouse at LaGuardia Airport. The modular units were supported by a steel superstructure approximately 16 ft. above grade. Finishes for the structure included painted corrugated metal for the exterior and FRP panels for the interior walls. Carpeting to match the existing concourses was installed on site.
Technical Innovation & Sustainability
As part of the LGA Redevelopment project, the installation of modular connector had to be a swift process due to the limited hours available for construction as well as the restricted space allotted. Cassone's innovative solutions included: Changes in elevation between the two concourses, wedge structure and interior ramp, angled section, expansion joint assemblies for connections to both terminals. Roof design had to allow for fit out of fire alarm, suppression, MEP equipment including roof RTU's, while maintaining a shipping height to get to the site. The Factory designed and site installed OSHA compliant Guardrails for Rooftop HVAC access. Furnished and installed exterior egress stair tower.
Cost Effectiveness
The modules were designed with the intent to relocate them to another area of the airport as the LGA Airfield project continues over the next eight years. Additionally, the modules allow for dual capabilities including passenger access for consumer flights, as well as a path to connect utilities and fiber optics between the existing terminal and new concourse.
See More Awards of Distinction Winners