John Muir Fundamental Elementary School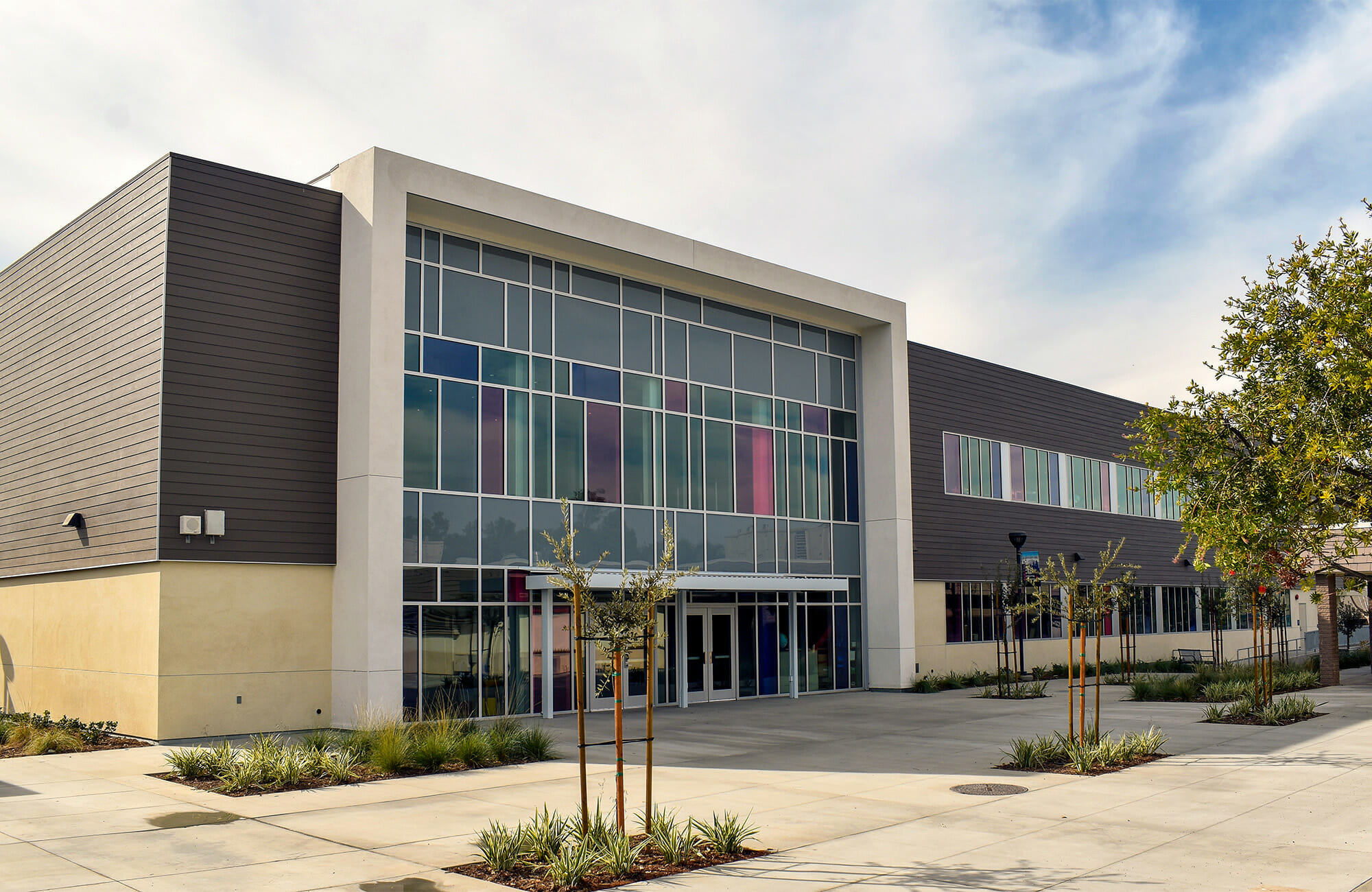 Main Category: Modular Building Design
Company: Silver Creek Industries
Location: Santa Ana, CA
Building Use: Elementary School
Gross Size of Project: 33792 Square Feet
Days to complete: 335
Award Criteria
Architectural Excellence
The design assist approach utilized on this project allowed the design architect and the modular building design team to collaborate on design considerations during the conceptual phase of the project to ensure the modular construction systems selected would support the design intent. The project consists of a single structure which houses a large classroom building expansion and related functional spaces. The building contains 26 classrooms, a multipurpose/lobby space, staff work room, restrooms, interior corridors and interior stairs. The building exterior comprises a mixture of fiber cement siding panels and stucco, combined with multi-color glazing panels, a large curtain wall system and a custom mural to provide a striking architectural presence. The building interior features abundant natural light in every educational space and high ceilings throughout. The completed project reflects the coordinated efforts of all team members to provide a design focused experience.
Technical Innovation & Sustainability
A custom module design was used to meet the project requirements in the most efficient and cost-effective manner. The module widths were 12'-0" and the lengths vary from 40'-0" to 48'-0". The module heights vary from 13'-6" to 14'-6". The building features a 24' tall lobby which required a series of specialized modules without a diaphragm at the 2nd level to create the open volume. A lightweight concrete floor system was poured the in the factory for all modules. High efficiency LED lights with occupancy sensing controls and daylighting controls were used in all spaces. Manual dimming controls were provided for all classroom lighting to allow teachers to adjust the light levels for specific learning exercises. Wall assemblies separating classrooms and adjacent spaces were designed to provide acoustic separation for sound mitigation. Low-VOC materials were used throughout as well as high efficiency space conditioning systems, highly insulated assemblies and a cool roof system.
Cost Effectiveness
The project owner recognized early in their planning process that modular construction was the most cost-effective construction method for their project. By utilizing off-site construction, they were also able to realize significant schedule advantages as compared to traditional construction methods. During the design process the interior spaces were carefully planned to maximize the work that could be performed in the factory wherever possible. The restroom facilities were designed and located to be fully contained within a module to allow those spaces to be completed in the factory.
See More Awards of Distinction Winners