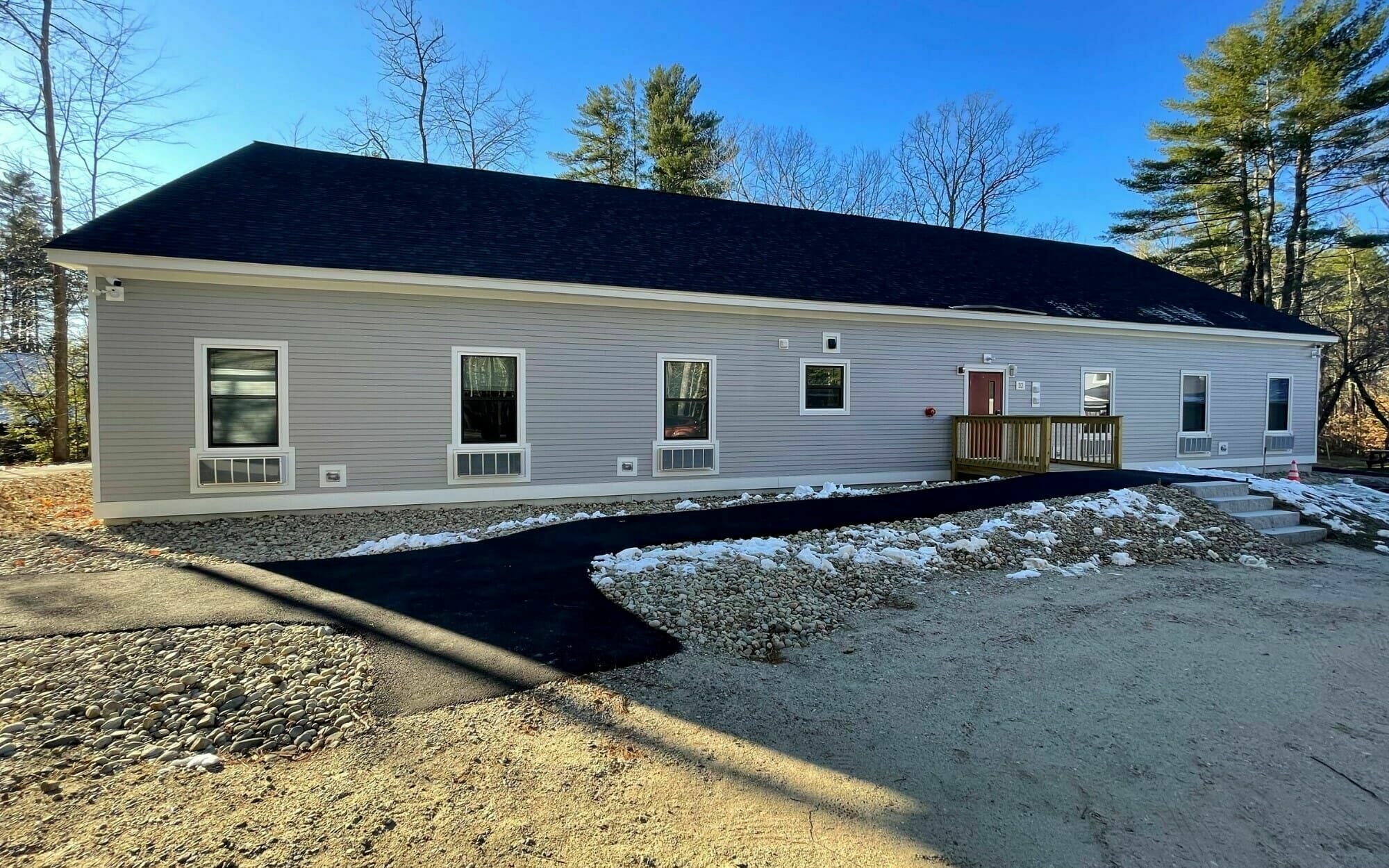 Company: Vesta Modular & Titan Modular Systems, Inc
Location: Holderness, NH  
Gross Size of Project: 4032 Square Feet
Days to Complete: 195
Award Criteria
Architectural Excellence
The Holderness School needed an additional student dormitory due to campus density issues. VESTA Modular's solution was to provide an 8-module, 12-student dorm including six double occupancy sleeping quarters, faculty residence, student lounge, gang restrooms with showers and a full gender-neutral bathroom. The faculty apartment includes two private bedrooms, bathroom, living room and full kitchen, completely separated from the student living area. The interior has LVT flooring, VCG wall coverings, and a 2x2 suspended ceiling while the exterior is equipped with Hardi plank siding and a site-built 8:12 pitched gable roof. The building is tucked into the woods and matches the neighboring buildings on campus, and the interior signage incorporates the school's logo and colors.
Technical Innovation & Sustainability
Designing the foundation was a challenge due to the vast amount of ledge underground. We decided to go with a perimeter stem wall foundation system which required a jackhammer to remove all the ledge. The foundation had to extend 52" to the frost line in New Hampshire, so the "crawl space" essentially turned into a basement. The 8:12 pitched gable roof was designed to help alleviate the heavy snow during the New England winters. PTAC units were installed in each dorm room to give the students the flexibility of controlling their own thermostat.
Cost Effectiveness
Timing was a big concern for the customer. We took that into consideration during the design process to ensure there was nothing that would extend the production schedule due to long lead times of special equipment or materials. Additionally, working with the campus-preferred site contractor allowed us to move forward quickly with revisions and change orders as the school was confident in their past experiences and motivated to continue progress. By utilizing the ADA restroom as a gender-neutral restroom, we were able to reduce the number of fixtures needed, therefore maximizing the recreational space. We also utilized cost cutting methods and used leftover lumber to construct a catwalk in the attic space for future maintenance.
See More Awards of Distinction Winners