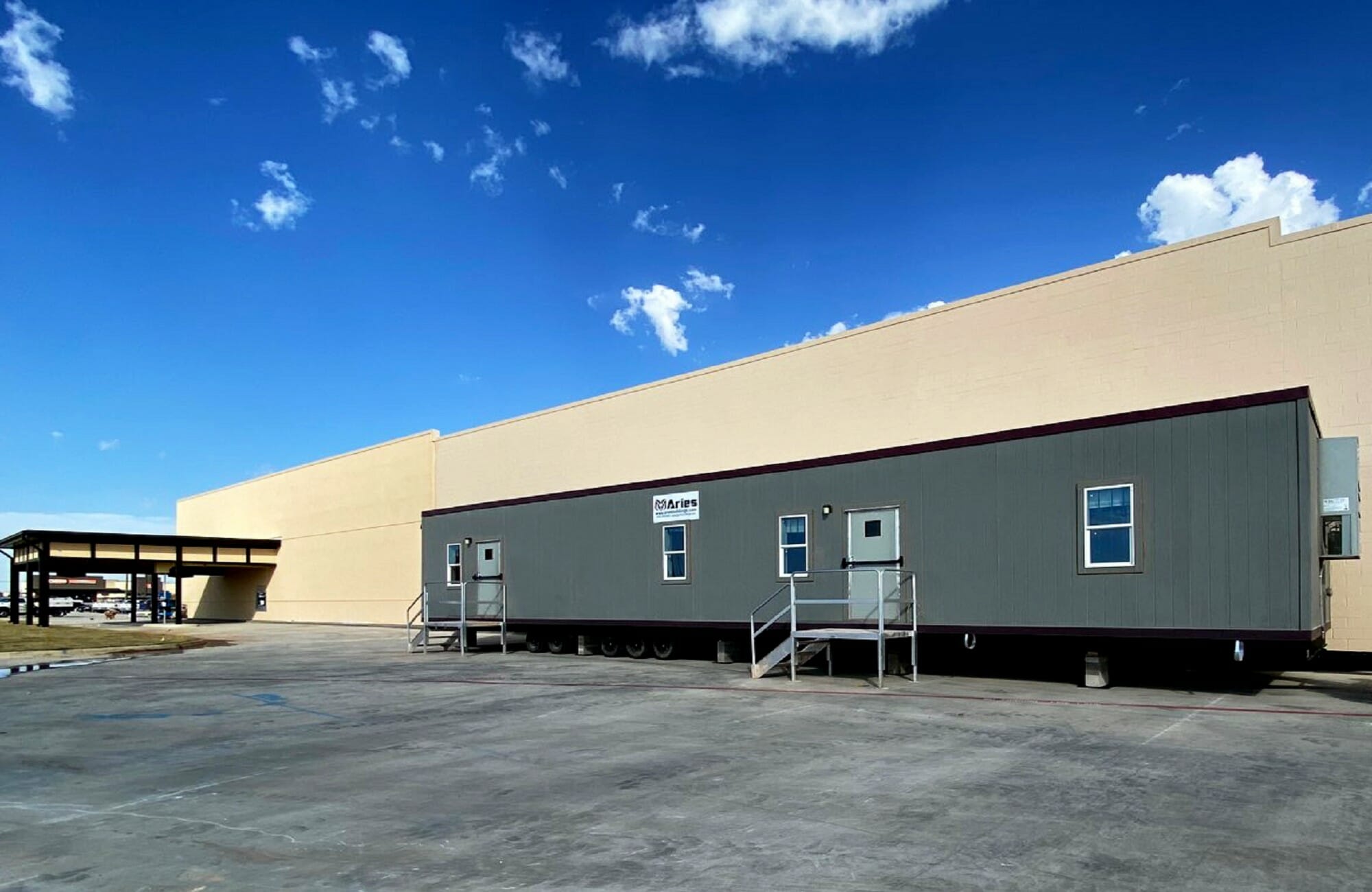 Main Category: Modular Building Design
Company: Aries Building Systems, LLC
Location: Lubbock, TX
Building Use: Temporary office for employees.
Gross Size of Project: 896 Square Meters
Days to complete: 30
Award Criteria
Architectural Excellence
The layout for this temporary office solution is a single wide, 14x64 unit. The interior layout consists of two (2) office spaces on both sides of the unit, with a central conference room and connecting restroom. The interior material consists of VCT tile, VCP walls and T Grid ceiling. The exterior consists of Smart Panel siding, EPDM Roof, and two (2) exterior doors with aluminum steps. All entry points, such as the doors and windows, are equipped with security bars.
Technical Innovation & Sustainability
Partnering with our vendor to design and install the temporary 14x64 (896 sq ft.) unit, allowed Aries to comply with and meet safety requirements, and allowed the ability for employees to occupy their new office space in a single day. With aluminum steps at each entry point, the employees were able to utilize two (2) points of entry for easy office access. This design concept created an entrance and exit flow for the customer, while maintaining an open floor concept.
Cost Effectiveness
Utilizing this temporary office space saved the customer time and cut costs, as Aries was able to deliver and install this temporary solution in a single day, allowing same day occupancy.
See More Awards of Distinction Winners