Fleetwood Australia Website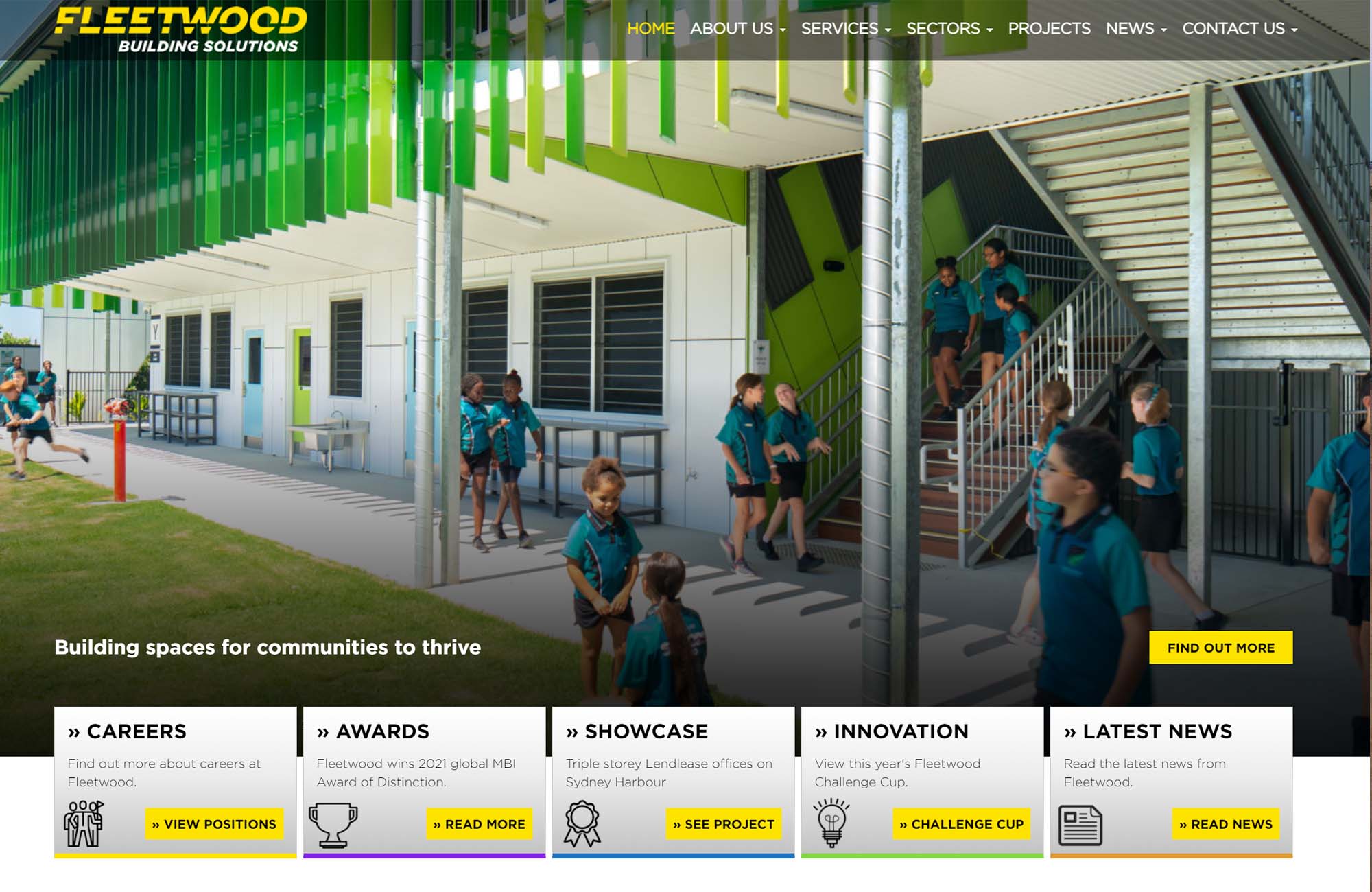 Main Category: Marketing Piece Entry
Entrant: Fleetwood Australia
Award Criteria
Specific Medium Used
Internet
Target Audience
Fleetwood stakeholders (employees, customers, industry) and media
Methodology
Focus on improving user experience by strengthening branding, design, usability & overall function.
Message to be Communicated
Hub of information on Fleetwood's national upcoming projects, latest news, events and innovation.
Distribution
Over 49,000 users and 181,723 page views over the last 7.5 months on web.
Entry Objective
The aim of our website redesign project was to modernize the Fleetwood website look and feel, as well as employ best practice user experience principles (UX) to boost website user retention and increase sales leads. The redesign was also an opportunity for us to showcase our most recent project wins/imagery and full range of our service offering in more than 13 sectors Australia wide, which was not readily available on the previous website.
Effect on Sales, Visits, or Inquiries
The average website session duration has increased by over 40% - a massive increase and fantastic result of our attention to detail when it comes to improved user experience and modern, intuitive website design. We now also have a much higher rate of returning visitors – 12.5% versus only 8% of users for the previous website, plus the number of sessions per user has gone up by more than 10%! The overall bounce rate has reduced by 9.9%; and the number of pages per session has increased by over 10%.In addition, the effect on lead generation has been another hugely positive result: Goal completions have risen by 88.5%, phone number clicks have increased by 23%, and both the conversion rate (116% increase) and email clicks (136% increase) have more than doubled!
See More Awards of Distinction Winners