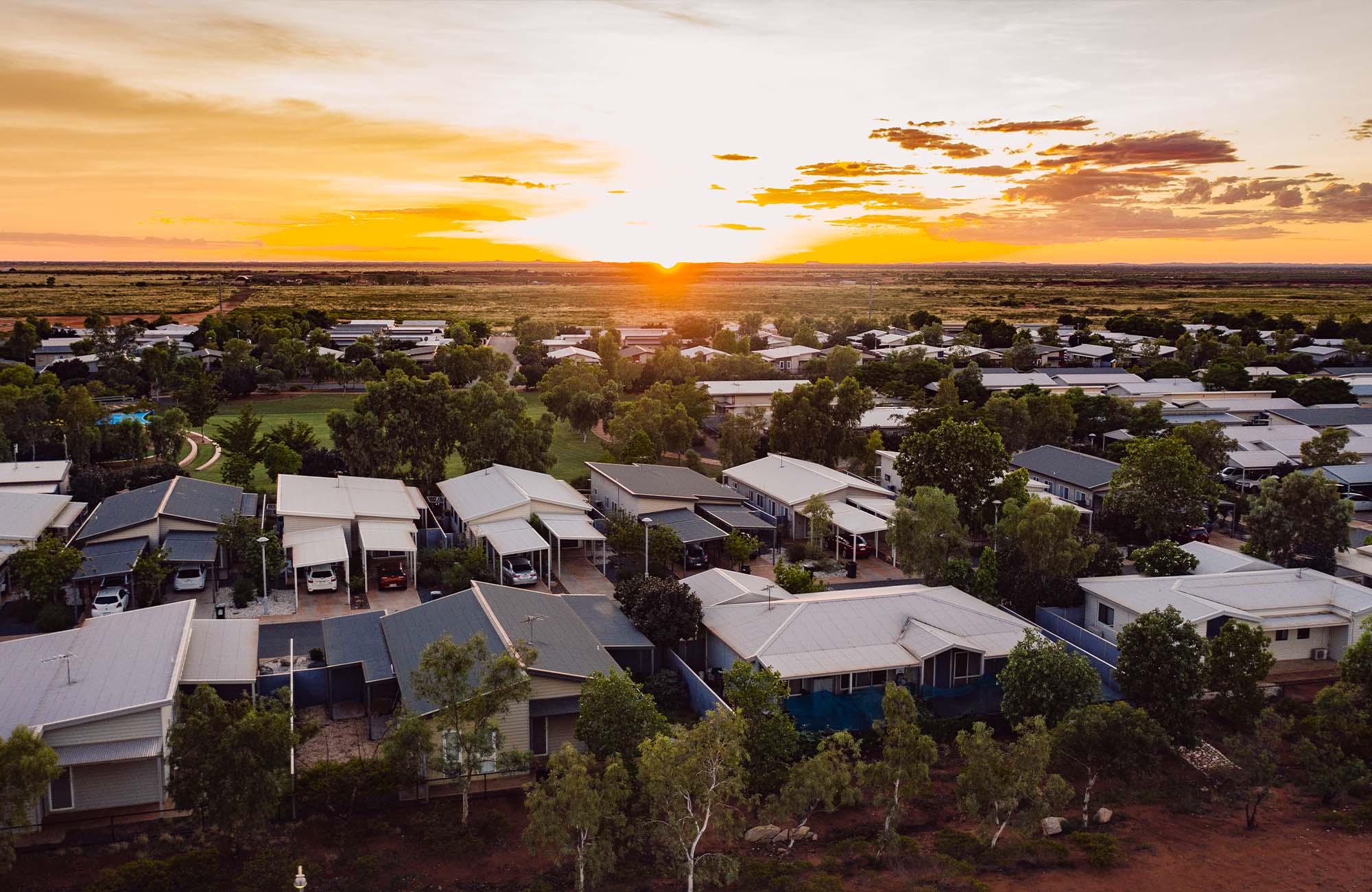 Main Category: Marketing Piece Entry
Entrant: Fleetwood Australia
Award Criteria
Specific Medium Used
Video
Target Audience
Osprey residents, potential residential clients and stakeholders
Methodology
Brainstormed by our in-house marketing team who travelled to the remote community to capture content
Message to be Communicated
The fantastic success of Osprey Village & how modular building was the catalyst to achieve this.
Distribution
Vimeo, social media & various tenders and presentations given by Fleetwood employees and advocates.
Entry Objective
Raising awareness about the success of Osprey Village, with a view to replicate this success in future. Fleetwood built and operates Osprey village, providing a full turn-key solution as part of a joint venture with the Western Australian State Government's Royalties for Regions 'Housing for Workers Program' to address the trends regarding low-availability and high cost housing. The Osprey Village was an important step forward in providing quality, affordable accommodation to both residents and businesses sourcing long term accommodation in regional areas around Australia and specifically in northern Western Australia. The Osprey Village consists of 293 dwellings and provides affordable high-quality housing in Port Hedland, Western Australia. Fleetwood now operates the village for the Housing Authority and have done since the completion of the project in 2014.https://vimeo.com/538519069
Effect on Sales, Visits, or Inquiries
The video was first released on LinkedIn where it received strong engagement – 2,397 views. It was then uploaded to Vimeo where it has since garnered 5,352 impressions & 416 views. In addition, the greatest benefit from this video has been the ability to showcase the speed, quality and long term benefits of modular residential housing to potential clients across Australia. The video has been played in Fleetwood presentations at numerous conferences/events such as Western Australian (WA) Homelessness Week, Developing the North and the Pilbara Summit. Fleetwood was also recently named as one of three WA businesses to join a pilot modular housing panel to deliver up to 80 homes for social housing across the state. The 80 homes are just the first of 200 across the state, including 150 to be delivered to regional areas in coming years. The Osprey video formed part of the materials provided to demonstrate the benefits of modular and secure this vital project.
See More Awards of Distinction Winners