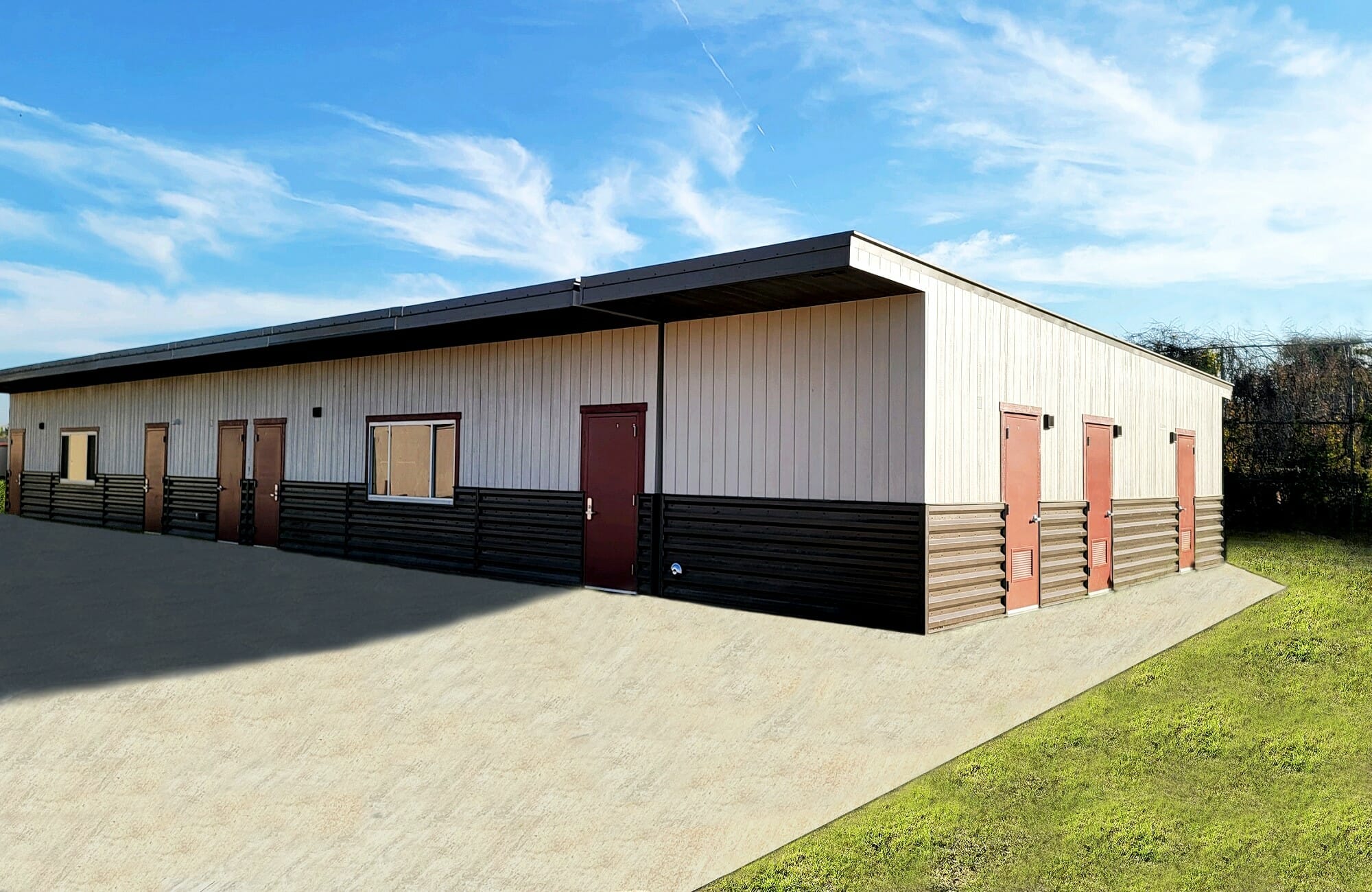 Main Category: Modular Building Design
Company: Aries Building Systems, LLC
 Affiliate: Class Leasing, LLC.
Location: Sacramento, CA
Building Use: Science Lab
Gross Size of Project: 3360 Square Feet
Days to complete: 35
Award Criteria
Architectural Excellence
Class Leasing installed seven (7) modules for a total of 3,840sf., on a set concrete foundation to produce an open floorplan science lab for Elk Grove USD. The design of the building enables two (2) 36x40 laboratories with a mirror concept, allowing the center module to support an office, laundry storage and two (2) classrooms. A single 12x40 Restroom Building was attached with a seismic separation. The interior of the building consists of WICK (Woodwork Institute Certified) cabinetry with chemical resistant countertops and sinks, and heat welded lab grade linoleum flooring for easy cleanup should they encounter spills. The exterior of the building consists of a four (4) foot high horizontal rib steel wainscot with wood siding above for a clean "permanent" appearance. It also includes low E windows and educational quality steel doors and frames with custom hardware.
Technical Innovation & Sustainability
This innovative and unique design used a moment frame steel design with open web clear span steel trusses. The building meets all 2019 UBC design criteria on a stem wall concrete foundation with slurry slab. This modular solution captured and maintained the existing modern look of Elk Grove schools, including integral 5' Overhangs. The project was designed to comply with California's ADA, Title 24, Cal Green and current California Department of State Architects requirements, for California Education.
Cost Effectiveness
Class Leasing worked with Elk Grove USD to value engineer, keeping costs low and speed production amid the COVID-19 pandemic. While a stick building would require a year to complete, Class Leasing was able to complete this project in three (3) months cutting costs for Elk Grove by a third (1/3).
See More Awards of Distinction Winners