Dialysis Treatment Center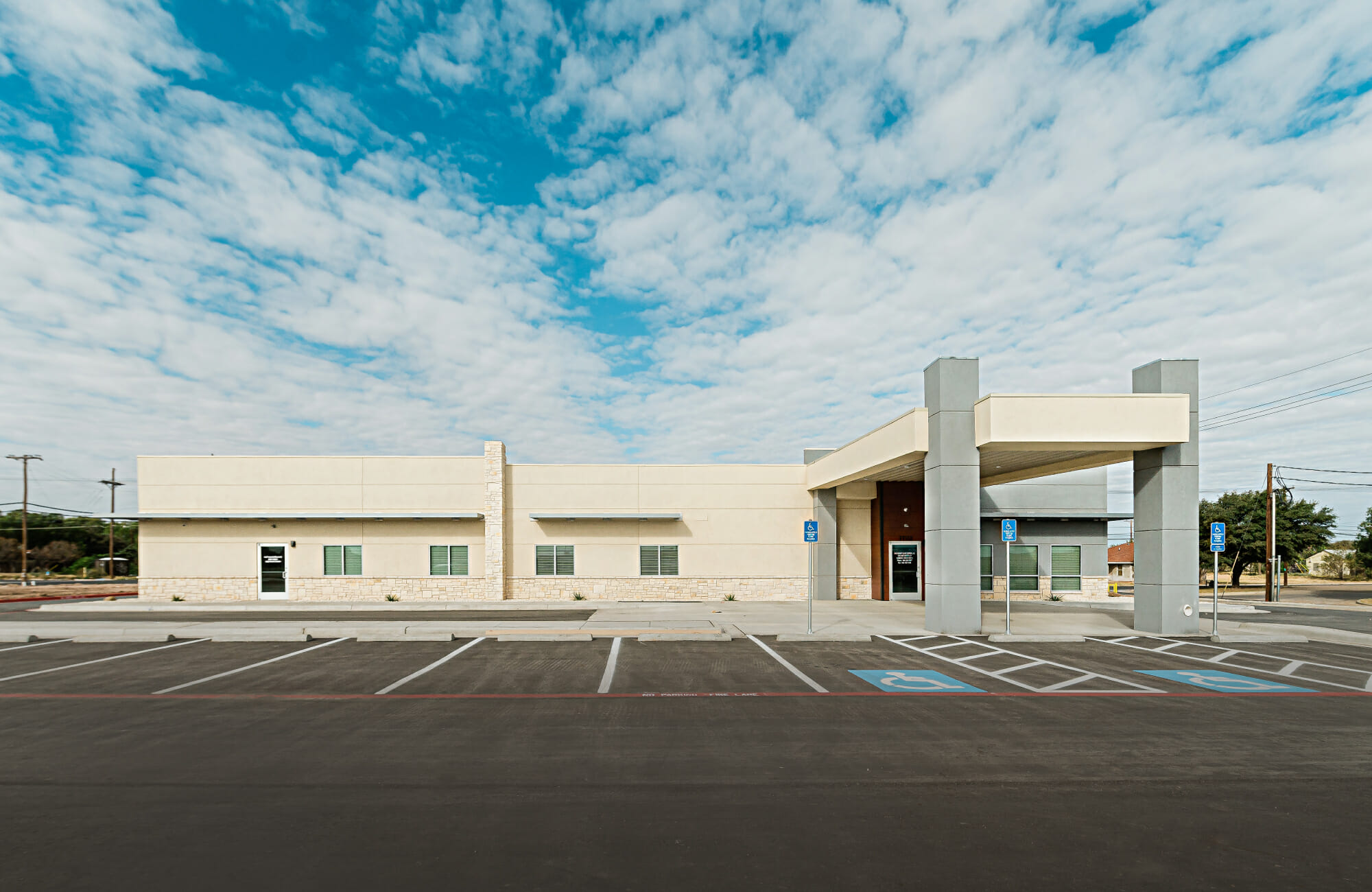 Main Category: Modular Building Design
Company: Black Diamond Group
Affiliate: BOXX Modular
Location: Lubbock, Texas
Building Use: Dialysis Treatment Facility
Gross Size of Project: 8420 Square Feet
Days to Complete: 239
Award Criteria
Architectural Excellence
The dialysis treatment facility is approximately 8,420 square feet featuring a large treatment room with 12 treatment stations, an isolation treatment room, four Peritoneal Dialysis treatment training rooms, large reception area, staff offices, supply room, dialysis machine repair room and a water treatment room. The building was under excavated and installed at ground level on concrete piers eliminating the need for elevated porches and ADA wheelchair ramps. The building exterior is site installed stone, EIFS stucco and Stonewood simulated wood. Above the Low-E insulated windows are decorative aluminum grill awnings. The patient drop-off area is covered with a 20' x 30' porte-cochère. The client's primary architectural goal was to match a site constructed dialysis facility they had previously built in another state. One of the key factors for the client selecting modular construction was BOXX's ability to closely match the aesthetics and quality of their site constructed facilities.
Technical Innovation & Sustainability
All aspects of the building and site design were subject to the review and inspection by the Texas Department of State Health Services End Stage Renal Dialysis Facilities Licensing Rules. The building's mechanical system required precise balancing of the fresh air and exhaust air in all patient areas. Provisions for treated emergency water supply and back-up power were imperative requirements in the building design. 70% of the construction was completed off-site; that coupled with on-site installation of the highly critical dialysis water treatment system resulted in successful operational efficiency that will serve its patients for many years.
Cost Effectiveness
Overall cost savings were realized by BOXX Modular's use of its design-build approach. The entire project development process afforded reduced cost compared to the more common three-step Architectural Design, Bid and Build process. With effective and timely coordination of all project disciplines the project was completed faster than other methods, which allowed the client to begin seeing patients and realizing revenues sooner. By utilizing primarily off-site modular construction methods, labor cost was considerably reduced compared to utilizing 100% on-site labor.
See More Awards of Distinction Winners