Flight simulator building for Randolph AFB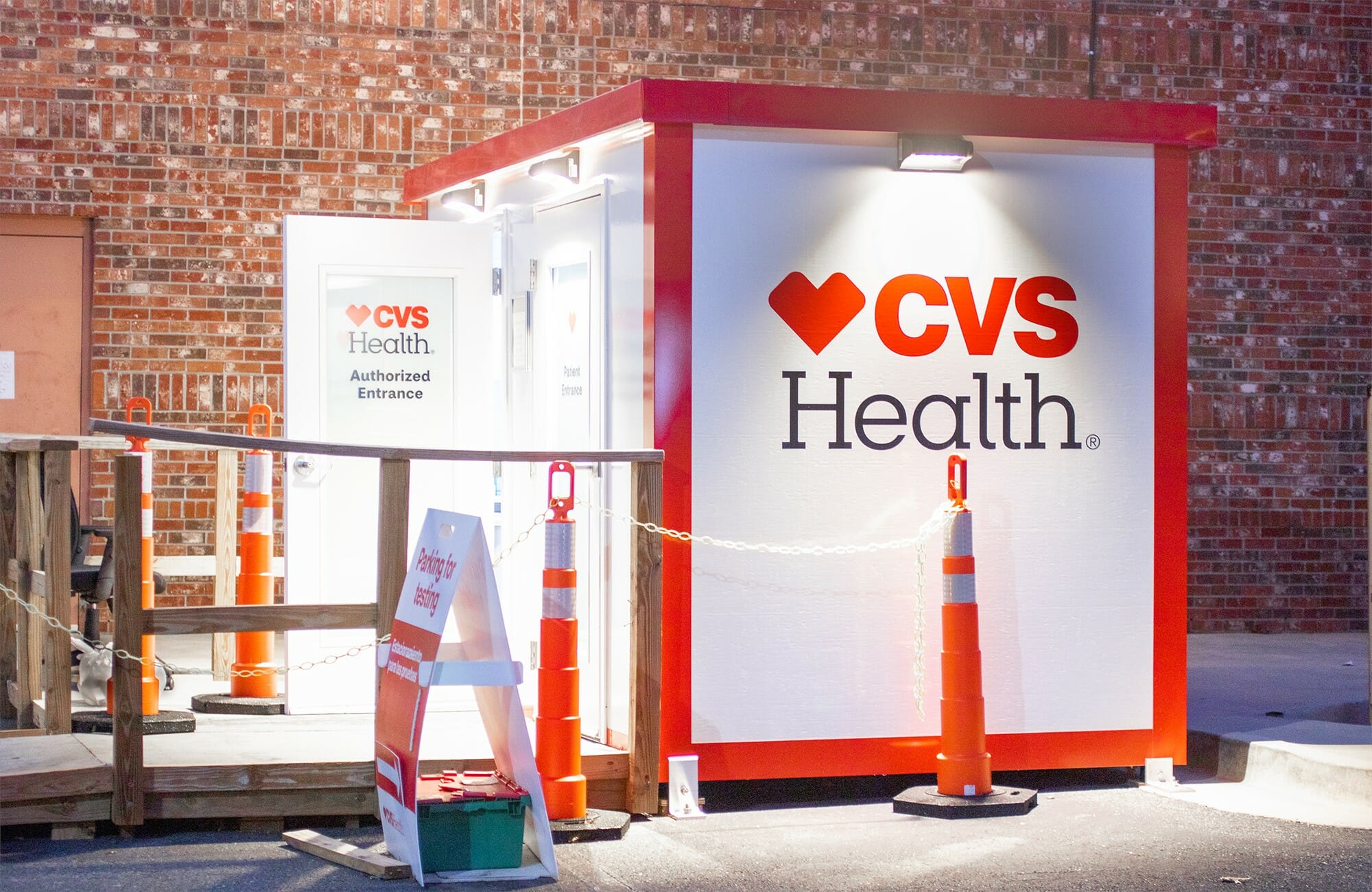 Main Category: Modular Building Design
Company: Panel Built, Inc.
Affiliate: Curlin, Inc.
Location: Multiple Locations, United States
Building Use: COVID-19 Test Sites
Gross Size of Project: 90 Square Feet
Days to Complete: 27
Award Criteria
Architectural Excellence
During the height of the COVID-19 pandemic, CVS needed a fast and reliable space solution. To meet this need, Panel Built designed and manufactured one hundred (100) 7'6" x 12' pre-assembled, relocatable testing booths. The first unit shipped on Nov 2nd. Thirty-two (32) days later the project concluded as the 100th unit left the plant.
Technical Innovation & Sustainability
These pop-up test clinics were a unique solution to an unprecedented problem. Bringing an entire doctor's office into a retail parking lot presented many challenges. Specialty HVAC systems, custom lighting, refrigeration equipment, and medical grade furniture were all incorporated as a part of the solution.
Cost Effectiveness
A fast, cost-effective solution for COVID-19 screening sites was realized utilizing Panel Built's standard exterior rated building materials (steel-skinned panels with a polystyrene core). This design allowed for quick fabrication and assembly. Two months from order placement all 100 units were shipped. The relocatable units were pre-assembled in Panel Built's facility and required no further construction after delivery.
See More Awards of Distinction Winners