City of Hope Big Building Project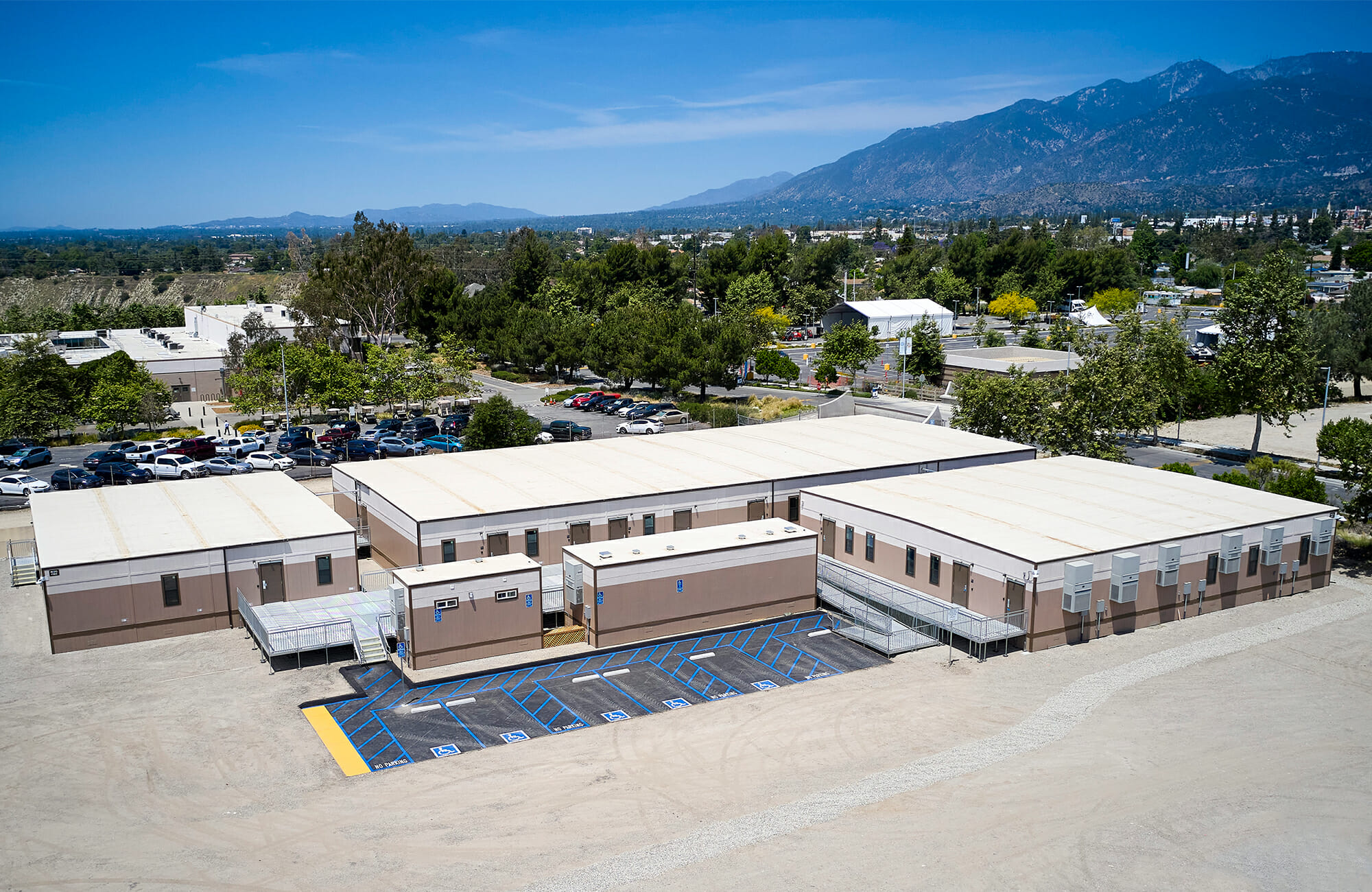 Main Category: Modular Building Design
Company: Pacific Mobile Structures, Inc.
Affiliate: Phoenix Modular
Location: Duarte, California
Building Use: Office Space
Gross Size of Project: 16480 Square Feet
Days to Complete: 182
Award Criteria
Architectural Excellence
Pacific Mobile Structures, Inc. provided five modular buildings sized 144'x60', 72'x60', 48'x60', 12'x40', and 8'x20' to the City of Hope. The brand-new team-orientated buildings and restroom buildings provided the space they needed for multiple parties to work on the expansion of the hospital in Duarte, CA. The buildings were fully customized to the hospital's specifications, including exterior finishes that complemented the surrounding environment. It was important for the customer to have a durable, attractive space in a short timeframe with very minimal site disturbance. All five buildings were designed, constructed, and installed in 62 days and strategically placed in a triangular arrangement to allow for convenient access and movement between each building from the nearby parking lot. Careful consideration was taken in the design and construction of the aluminum ramp deck access system to ensure a safe and seamless transition from building to building.
Technical Innovation & Sustainability
The City of Hope wanted everyone that was involved in the hospital expansion in one place. The concept of these modular administration buildings was to foster expedited team collaboration by bringing the teams working on the expansion of the hospital together in an open-concept office. Large, digital-friendly buildings were provided to facilitate the open office space they were looking for to get the job done quickly with ease.
Cost Effectiveness
These purchased modular office administration buildings were designed to be repurposed with the option to be divided into 10 buildings after their initial use to fit the needs and desires of the client. The buildings were the cost-effective solution that allowed the City of Hope the flexibility they needed for team collaboration during the hospital's expansion. Having the hospital expansion team in proximity allowed for quick decision-making, ensuring the project can be completed in a tighter time frame. In turn, the hospital can open its doors much sooner.
See More Awards of Distinction Winners