Central Kitchen - Food and Nutrition Services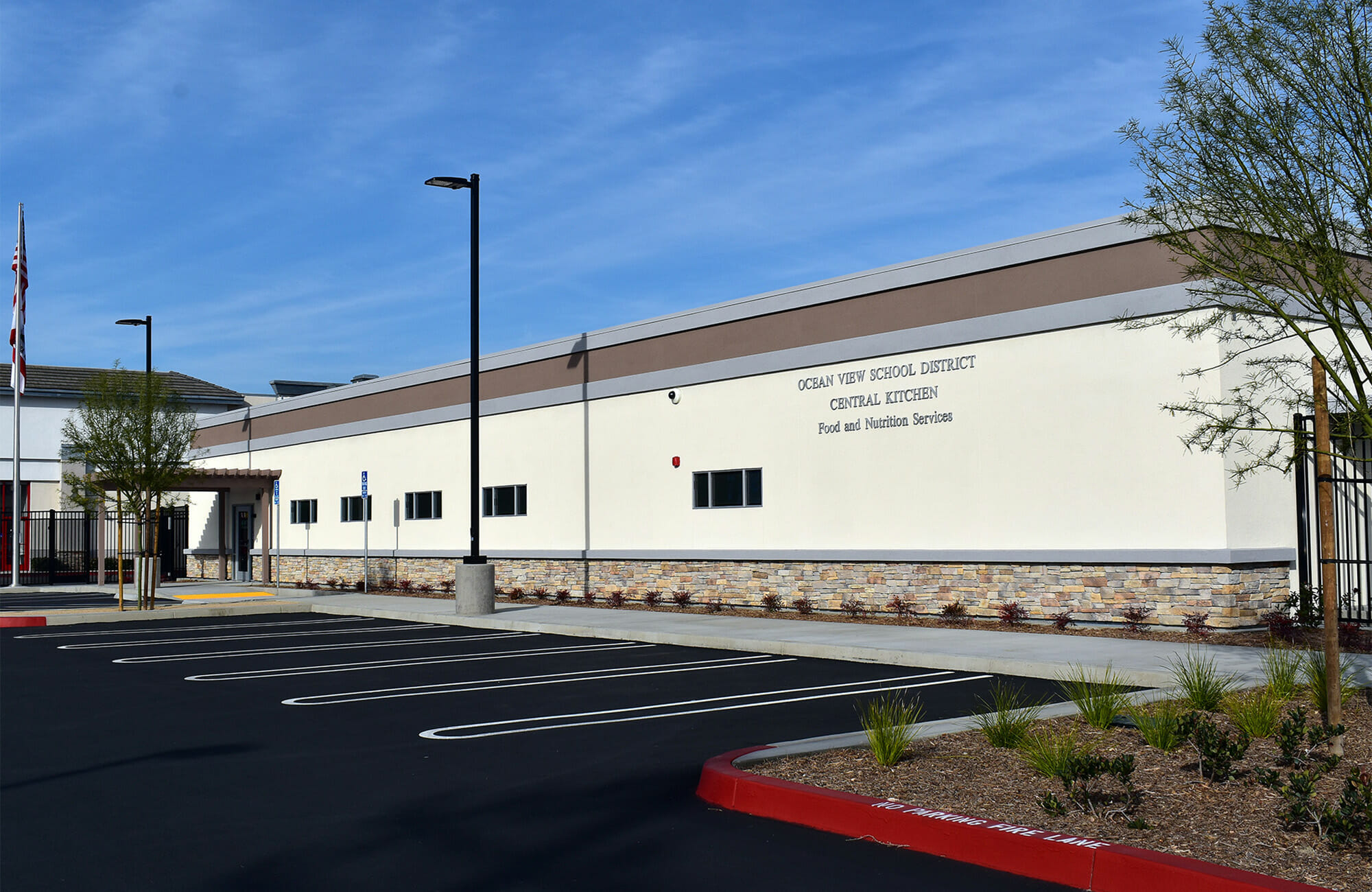 Main Category: Modular Building Design
Company: Silver Creek Industries
Affiliate: 
Location: Huntington Beach, CA
Building Use: Central Kitchen
Gross Size of Project: 4800 Square Feet
Days to complete: 214
Award Criteria
Architectural Excellence
The project consists of a permanent modular structure which houses the Ocean View School District's central production kitchen and food and nutrition services. The facility is used to prepare and package meals which are distributed and then served at more than a dozen schools within the district. The building houses a lobby, office, restrooms, locker area, cooking line, produce preparation area, bakery, wash rooms, food storage room and support spaces. The building also serves and is directly connected to a panelized cold storage structure. The building exterior utilizes stucco with stone accents. The interior finishes were selected to provide durable and sanitary surfaces which support the intended function of each space while providing a comfortable and safe working environment.
Technical Innovation & Sustainability
The project entailed a custom designed modular solution capable of incorporating the unique structural, utility and spatial demands of a central kitchen. The roof structure was especially designed to be capable of supporting the rooftop equipment and suspended exhaust hoods while also providing large pathways for the exhaust air, make-up air and conditioned air systems. A lightweight concrete floor system was poured in the factory for all modules. High recycled content building materials were selected where possible and low-VOC materials were used throughout. Exterior glazing was installed in work spaces to provide natural light and automatic daylighting controls were provided to minimize electrical lighting use. High efficiency LED light fixtures with occupancy sensing controls were used throughout the facility. High performance glazing, a cool roof system and increased insulation in the walls and roof were utilized to reduce the size of the space conditioning systems.
Cost Effectiveness
The difficult project scope and high cost of site construction made this project a perfect candidate for offsite modular building construction. The ability to perform the work in a factory environment provided the opportunity for significant construction cost reductions while simultaneously reducing the development impact and duration on the project site. The building systems were carefully designed to maximize the factory construction scope in order to minimize the cost and duration of the on-site work.
See More Awards of Distinction Winners