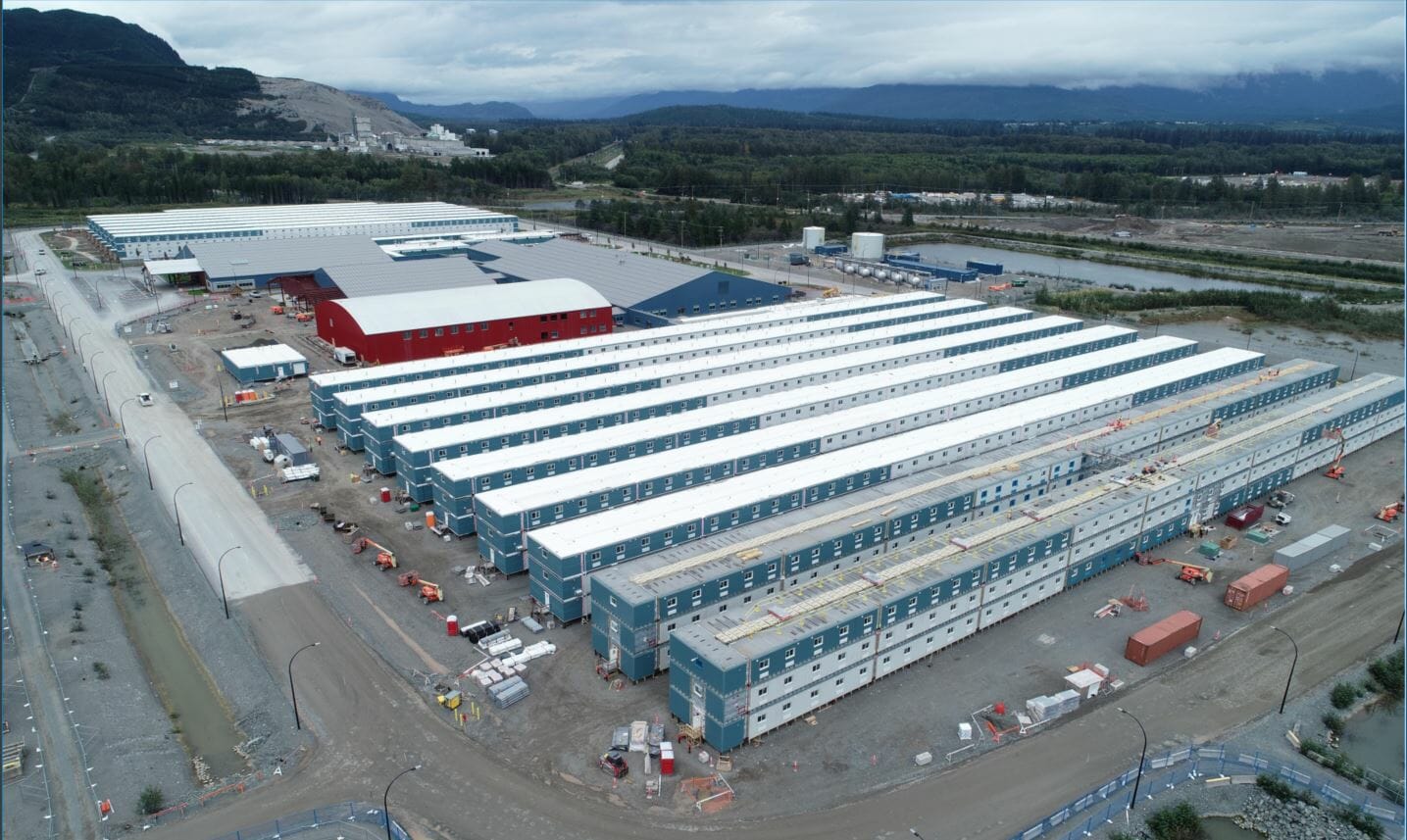 Company: Stack Modular 
Location: Kitimat, British Colombia 
Gross Size of Project: 86557 Square Feet
Days to Complete: 331
Award Criteria
Architectural Excellence
The inherent capabilities of Stack Modular's steel frame design and Asian-based manufacturing lend themselves perfectly to the climactic concerns on the West Coast and the turnkey FF&E opportunities when developing a high number of workforce accommodations. We focused on delivering our structural steel modular buildings to specific regions for specific purposes and the Kitimat region and the dormitory structures are perfectly suited to leverage our industry-leading structural steel, modular design, manufacturing, and supply chain solution.
The client wanted best in class work accommodation centre. Designed as a self-sufficient, inclusive and safe environment for a diverse workforce.
Technical Innovation & Sustainability
It's was an opportune time to leverage offsite construction, as the COVID-19 pandemic had understandably heightened concerns about workforce accommodation facilities. But this is not a typical lodge. No effort had been spared to ensure that the facility, its staff and its residents follow appropriate health and safety protocols.
Utilizing offsite construction mitigated the onsite spread of COVID-19 as a lesser onsite workforce was involved.
Consultations were held with Indigenous communities, local communities and women working in the trades. Their input helped shape the accommodation's final design, which reflects these core principles: respect for the community; inclusivity; safety; self-sufficiency; and quality living.
Cost Effectiveness
The client and project team utilized Stack's supply chain of over 5000 vetted providers to fit out the rooms with as much FF&E as possible, in the midst of a World Pandemic. Strategic offsite location of the stack and direct access from the Vendors allowed the client and project team to leverage the Stack's supply chain, controlling cost, providing a maximumly standardized look and feel of the client's buildings, and providing significant budget predictability.
See More Awards of Distinction Winners