Bartlett Tree Laboratories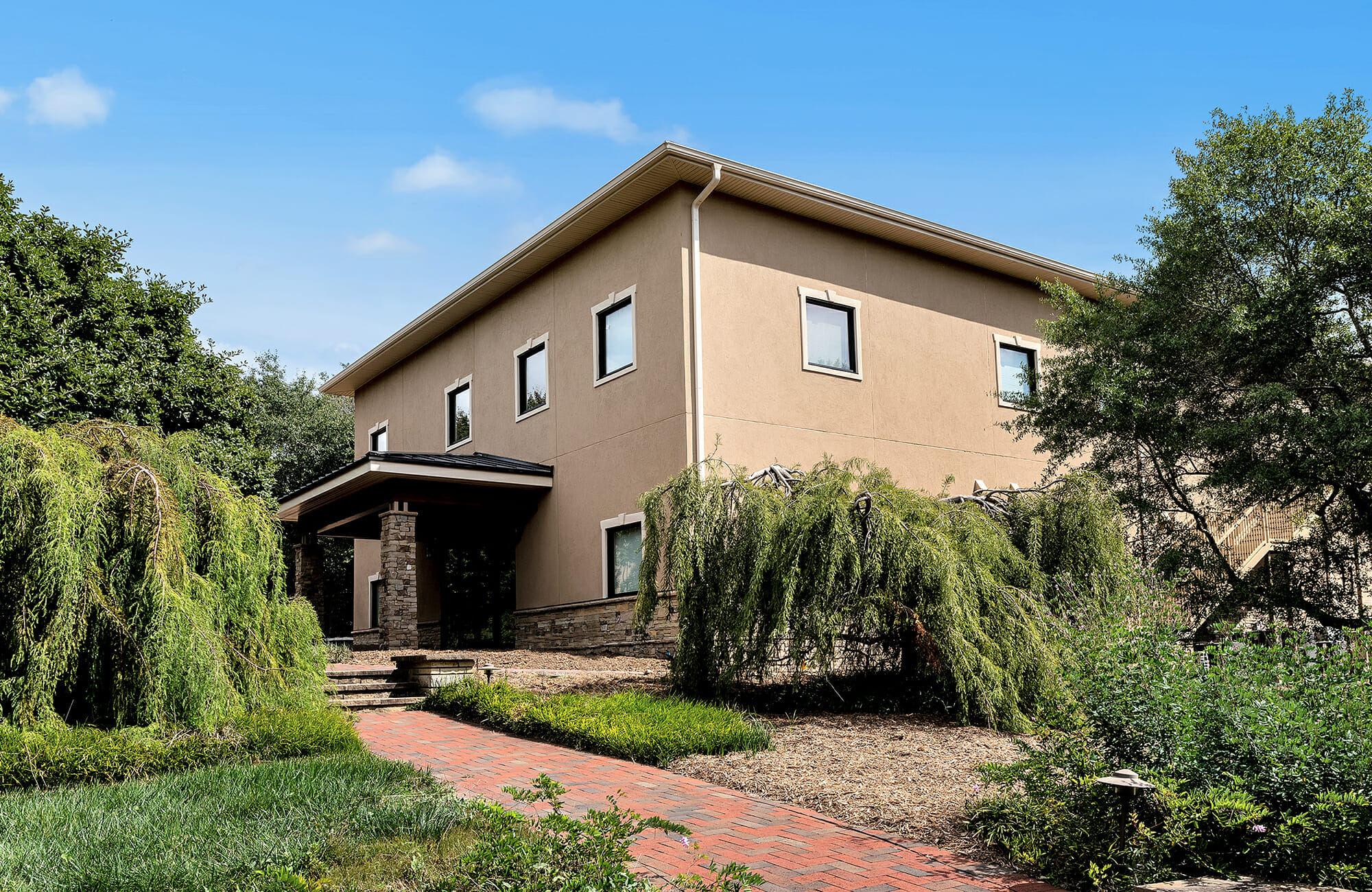 Main Category: Modular Building Design
Company: Modular Genius, Inc.
Affiliate: Specialized Structures, Inc.
Location: Charlotte, NC
Building Use: Tree Research Laboratory & Offices
Gross Size of Project: 8800 Square Feet
Days to complete: 261
Award Criteria
Architectural Excellence
Bartlett Tree Laboratories has been operating their headquarters and arboretum on 350 acres in Charlotte NC since 1965. Staffed with scientists in fields such as plant pathology, entomology, and horticulture, the laboratories advise their arborists on the latest advances in arboriculture for the benefit of their clients. The site welcomes visitors from all over the world so it was necessary for the exterior of the new meeting space and certified laboratory to balance with the lush grounds and with 45-year-old existing buildings. Since it was critical to have the space available in 2021, Modular Genius was able to offer the speed of modular construction without sacrificing architectural enhancements. These enhancements include site applied stucco to complement the existing buildings, and cut stone sourced from a local quarry to transition with the landscape. To accommodate a grand, 2-story open entry, Modular Genius designed the front modules to sit perpendicular to the rear modules.
Technical Innovation & Sustainability
The property has a laboratory, a library, an education center, an arboretum, numerous working test plots, and a bird sanctuary. It was critical that the construction did not impact ongoing services or the environment. Off-site construction accommodated this requirement by limiting site work to 90 days. The complete building HVAC system consisted of horizontally mounted split system HVAC units with separate fresh air supply units for code compliance. This allowed all the HVAC equipment to either be inside the ceiling cavity or pad mounted on the exterior, leaving the roof line free of all equipment. MGI designed and installed a 5" dry fire hydrant to comply with local fire department codes. The dry hydrant was installed with 5" Storz Dry Hydrant Adapter for the fire department connection. For the underground portion, MGI installed an 8" PVC underground pipe that was fed from a site water storage pond. Inside the pond an 8" Horizontal PVC strainer with back flush cover was installed.
Cost Effectiveness
"Because of time constraints and costs, Modular Genius offered a turn-key solution for the project. While overseeing the design of the structure, Modular Genius also functioned as the General Contractor for the entire project. Overseeing the project from design, permitting, site and building construction allowed for rare versatility as the project evolved in engineering and site concerns. The building layout, electrical system and utilities are all setup for a future second floor expansion to be completed as needed by the customer's needs. By considering the second story as a storage space the building was not required to have an elevator installed."
See More Awards of Distinction Winners