Good Samaritan Pediatric ED - Marketing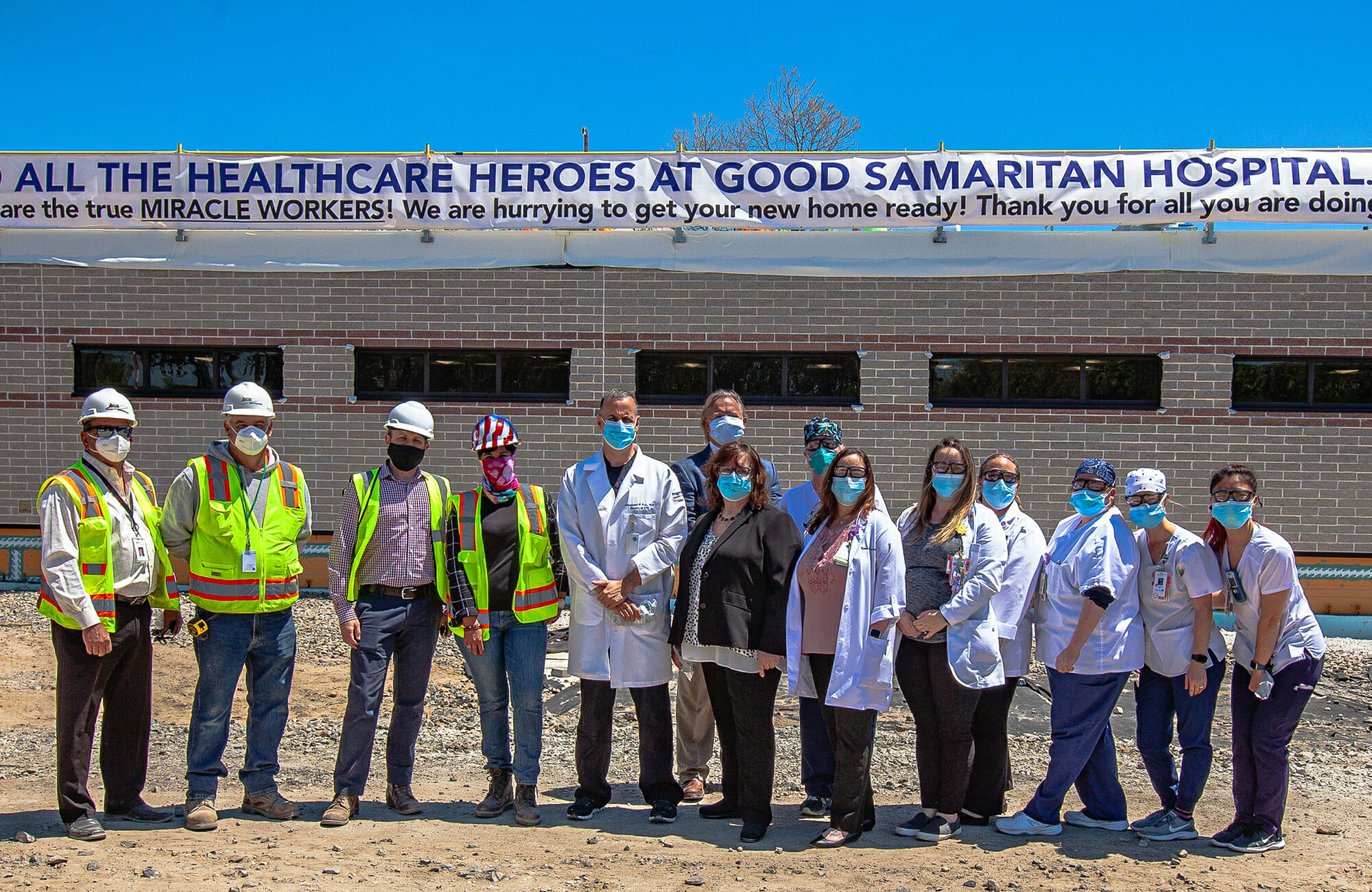 Main Category: Marketing Piece Entry
Entrant: Axis Construction Corp.
Date of Initial Distribution: 12/3/2020
Award Criteria
Specific Medium Used
Digital video on USB
Target Audience
Multiple- healthcare, commercial, education, institutional markets/owners, architects & contractors.
Methodology
A video documentation of an unscripted interview with owner to capture true perspective of modular
Message to be Communicated
Modular is a better choice and collaboration between stakeholders is crucial to project success.
Distribution
Found on Axis & Modlogiq websites, YouTube channels & personally distributed on USB drive.
Entry Objective
An unscripted 3rd party interview by Dave Cooper of an owner substantiates the benefits of offsite construction. It conveys the importance of a collaborative & integrated team approach to a modular project. It captures the true essence of the key benefits of modular construction; limited site disruption, speed, cost certainty & quality. They are corroborated by comments of the key stakeholders & the independent interviewer. The story expresses the key value proposition that building offsite brings to a project & why it was critical to the hospital to treat patients that much sooner due to COVID-19. It illustrates how through the modular process, the addition is erected on site in an incredible 3 days & completed in less than 11 weeks, something conventional methods cannot accomplish. The ability to accelerate a schedule is also underscored as a result of a long-term & trust-based relationship between Axis & Modlogiq, as a seamless & streamlined workflow from factory to site is created.
Effect on Sales, Visits, or Inquiries
In today's digital and internet world, this type of production once released on websites, YouTube or to media goes viral and so there is a cascading effect beyond the potential intended purpose of creating brand and business awareness through website, tradeshows etc. While it is difficult then to measure the direct of the production to sales, there is no doubt that the awareness is significant as one viewer passes it to another and so on. Direct impacts on our business however, include increased popularity at trade shows where attendees stop for longer periods of time to view the show as the visual activity captures instant curiosity, allowing us to engage in conversation more readily. Sending the video out to potential clients or posting on our website helps validate our claims as a video case study. Only newly released, we expect that this production will help increase awareness of our companies, and the capabilities of industry in general.
See More Awards of Distinction Winners