MBI Secures NY Governor Veto On Bill Targeting Modular Industry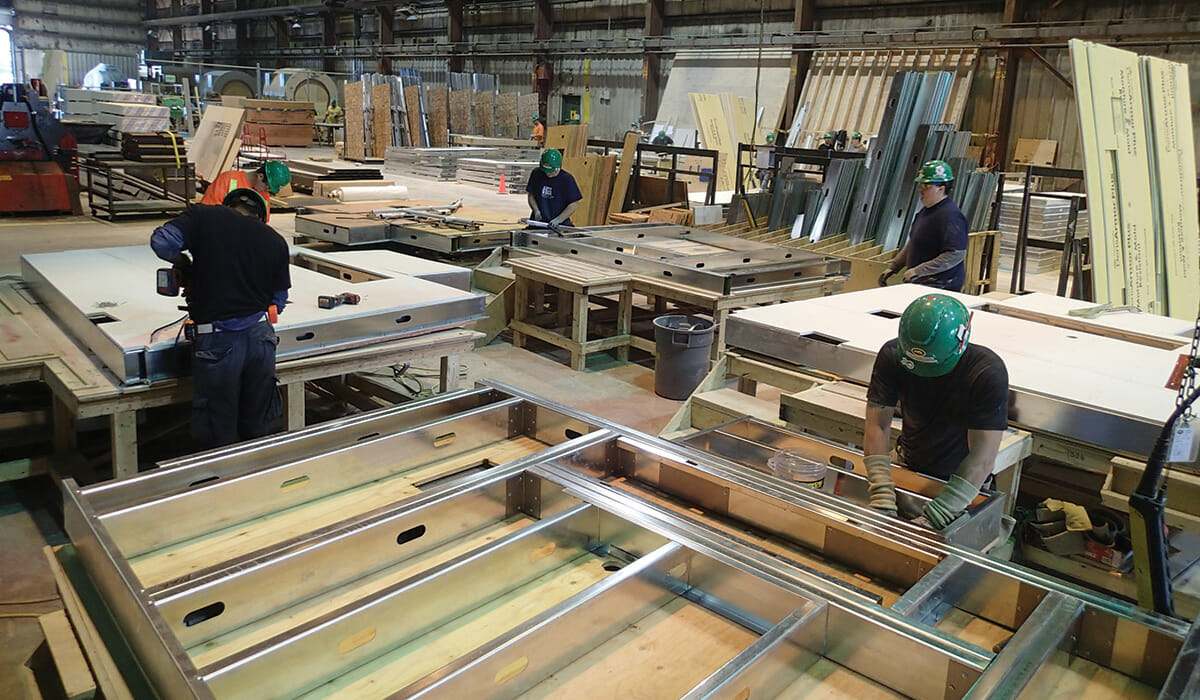 Under the just-vetoed New York law, modular building projects destines for New York City would have been required to be supervised by NYC-licensed professionals. Such burdens would have severely limited the potential for modular in the city.
In June 2022, the New York legislative session ended with a back room political deal to pass Senate bill S4738-A. The bill would require that all electrical, plumbing, and fire suppression work performed during off-site assembly of modular units for buildings of six or more stories in New York City be performed by "applicable licensees" licensed by the New York City Department of Buildings. In other words, no matter where in the world these modules were produced, a NYC-licensed professional would have to supervise the work.
Understanding the severe impact such a rule would have on future modular projects in NYC, the Modular Building Institute and its coalition partners, which included the New York City Mayor's office, New York State Association for Affordable Housing, and the Consulate General of Canada, never stopped work to defeat this unnecessary bill. MBI led numerous calls with Governor Hochul's Lead Counsel to share its concerns and to ask the Governor for a veto.
After six months of lobbying with the Governor and the New York City Mayor's office, Governor Hochul officially vetoed the bill on December 29, 2022. Not only did she veto the bill, but her message to the legislature also included all the message points MBI had shared with her office.
Governor Hochul's comments are below:
This bill is unnecessary because modular construction must already comply with the New York City Building Code, and NYC DOB must inspect and approve modular unit housing in order to issue a certificate of occupancy. The bill also provides no pathway for out-of-state contractors to become licensed to perform the work covered by the bill.
Moreover, the requirements to use licensees for all plumbing, electrical, and fire suppression work offsite and for installation and connection work onsite will significantly increase the cost of constructing modular units, hindering an important resource for the development of much-needed multifamily and affordable housing in New York City, and this is at odds with my administration's commitment to addressing our critical housing needs.
For these reasons, I am constrained to veto this bill.
This bill is disapproved.                     
(signed) KATHY HOCHUL
"This is a great win for the modular industry in New York," said MBI Government Affairs Director, Jon Hannah-Spacagna, "and will also provide a precedent for future unnecessary legislative actions by the legislature regarding modular construction."
MBI's executive director, Tom Hardiman, CAE, was quick to credit MBI's success to its long-running regulatory relief program. "This win for the industry is a perfect example of why MBI has its Seals Program," said Hardiman. "Funds from the Seals Program are used to hire local professionals to help defeat anti-industry bills like this one. We cannot allow lawmakers and bureaucrats to start chipping away at the gains we've made over the past several years.
Additional Government Affairs Articles
Sorry, we couldn't find any posts. Please try a different search.